The list of Canada's 100 Best Restaurants, released today showcasing the best of the Great White North's culinary scene. Restaurants from coast to coast were represented with eateries from 7 out of our ten provinces making the cut.
The annual publication, led by Editor-in-Chief Jacob Richler, is a showcase of Canada's best places to dine as selected by a team of 135 judges. We had the chance to ask Richler about about the judging process for Canada's 100 Best Restaurants and some of the top dining trends that he is seeing: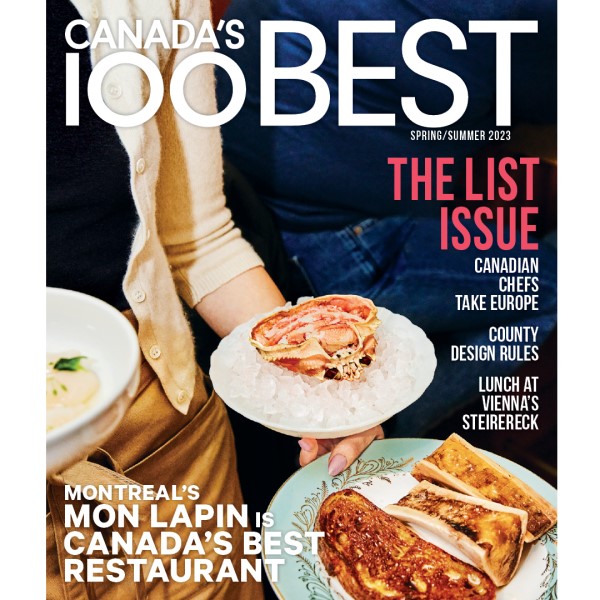 Why are certain restaurants universally favoured by Canada's 100 Best Restaurants judges and the culinary trends they embody?
The judges are asked to consider all aspects of a great dining experience–from service to décor and depth of the cellar–but above else, to vote for the quality of the food on the plate. So, if you look at the group of restaurants with the broadest support–say the top 10–you know first that a lot of judges find that their food offer is superlative. But there are a lot of different types of restaurants in that group.
There's highly disciplined tasting menu-driven fine dining (Alo), there's a rural farm-to-table restaurant (Pearl Morissette), a posh country hotel restaurant (Langdon Hall), and there are others like Edulis and AnnaLena that started as neighbourhood restaurants aiming high–and achieved that goal so convincingly that they became destination restaurants, organically.
If there's an overarching trend, it's embodied by the winner. The future of fine dining is not at all stuffy: it's casual, but supported by exceptionally knowledgeable staff, inventive and utterly delicious food, and a strong local identity–from ingredients to outlook. That's a very compelling mix.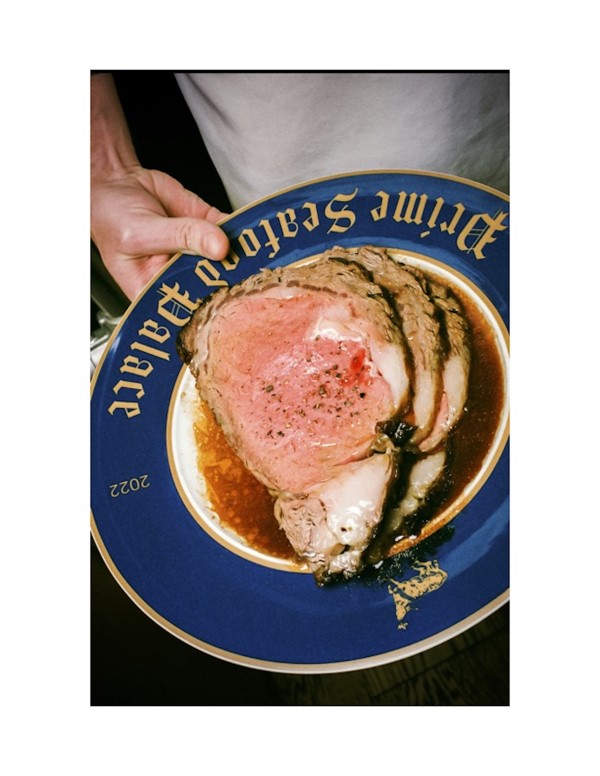 Share some of the top trends on the Canadian dining scene?
Local identity is more important than ever. Nobody sensible wants to travel to a restaurant that offers some international experience that you could experience at any number of other places. As local ingredients improve, discriminating diners want to see more of them on the plate.
People are responding to an evolving notion of fine dining–less fuss and showmanship, and more substance. All these trends are positive, I think. And creating more memorable and worthwhile experiences for people who dine out–which we all know is an expensive habit, albeit justified by great choices, like those on our new 2023 list.
And now, drumroll please, as we reveal the complete list of Canada's 100 Best Restaurants 2023: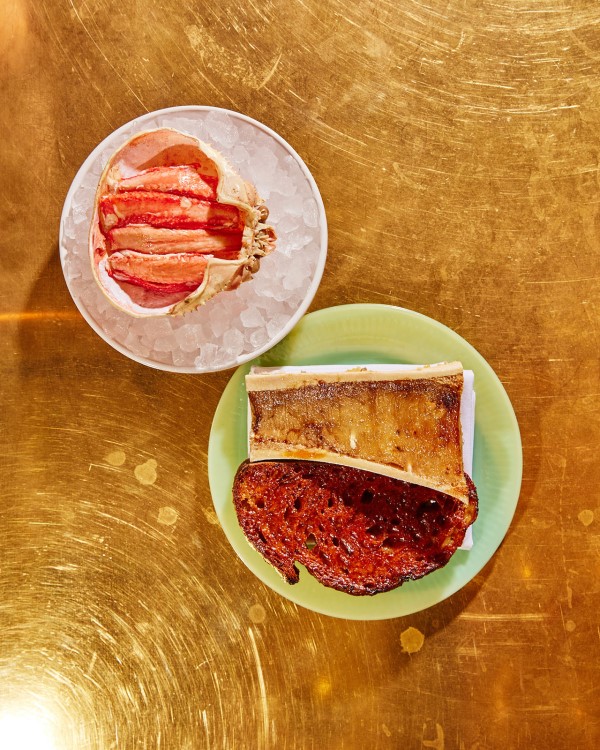 1 Mon Lapin (Montreal)
2 Alo (Toronto)
3 Published (Vancouver)
4 Edulis (Toronto)
5 The Restaurant at Pearl Morissette (Jordan Station, ON)
6 St. Lawrence (Vancouver)
7 Langdon Hall (Cambridge)
8 Beba (Verdun)
9 AnnaLena (Vancouver)
10 Kissa Tanto (Vancouver)
11 20 Victoria (Toronto)
12 Bar Kismet (Halifax)
13 Major Tom (Calgary)
14 Giulia (Toronto)
15 Pichai (Montreal)
16 Monarque (Montreal)
17 Prime Seafood Palace (Toronto)
18 Canoe (Toronto)
19 Sushi Masaki Saito (Toronto)
20 Hawksworth (Vancouver)
21 Montréal Plaza (Montreal)
22 River Café (Calgary)
23 D.O.P. (Calgary)
24 Joe Beef (Montreal)
25 Mimi Chinese (Toronto)
26 Quetzal (Toronto)
27 L'Abattoir (Vancouver)
28 Moccione (Montreal)
29 Dreyfus (Toronto)
30 Salle Climatisé (Montreal)
31 Alice (Ottawa)
32 Giulietta (Toronto)
33 Pluvio (Ucluelet, BC)
34 Hexagon (Oakville)
35 Don Alfonso 1890 (Toronto)
36 Gia (Montreal)
37 Eight (Calgary)
38 Bernhardts (Toronto)
39 Cabaret l'Enfer (Montreal)
40 Shoushin (Toronto)
41 Le Mousso (Montreal)
42 Portage (St. John's)
43 Boulevard (Vancouver)
44 Mott 32 (Vancouver)
45 Toqué! (Montreal)
46 Pompette (Toronto)
47 The Pine (Collingwood, ON)
48 Paloma (Montreal)
49 Riviera (Ottawa)
50 Île Flottante (Montreal)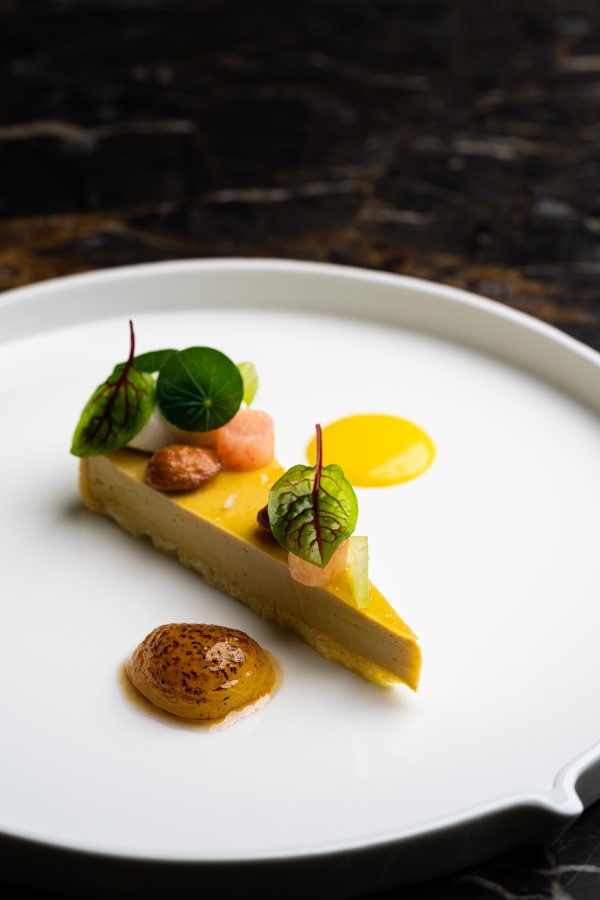 51 Oca Pastificio (Vancouver)
52 Masayoshi (Vancouver)
53 Nora Gray (Montreal)
54 Bearfoot Bistro (Whistler)
55 Mastard (Montreal)
56 L'Express (Montreal)
57 Drift (Halifax)
58 Bouillon Bilk (Montreal)
59 Deer and Almond (Winnipeg)
60 La Cabane d'à Côté (St-Benoît de Mirabel, QC)
61 Chez St. Pierre (Rimouski, QC)
62 Arlo (Ottawa)
63 Supply and Demand (Ottawa)
64 The Bicycle Thief (Halifax)
65 Café Boulud (Toronto)
66 Wild Blue (Whistler, BC)
67 Willow Inn (Hudson, QC)
68 Le Vin Papillon (Montreal)
69 Cioppino's (Vancouver)
70 Maison Publique (Montreal)
71 Tojo (Vancouver)
72 Otto (Montreal)
73 Maenam (Vancouver)
74 Café Lunette (Halifax)
75 Lulu Bar (Calgary)
76 The Inn at Bay Fortune (Bay Fortune, PEI)
77 Lonely Mouth Bar (Calgary)
78 Arvi (Quebec City)
79 Burdoch and Co. (Vancouver)
80 Parcelles (Austin, QC)
81 Jun I (Montreal)
82 Shokunin (Calgary)
83 Place Carmin (Montreal)
84 Biera (Edmonton)
85 Perch (Ottawa)
86 Tinc Set (Montreal)
87 Milos (Montreal)
88 Atelier (Ottawa)
89 Rge Rd (Edmonton)
90 La Tanière (Quebec City)
91 Alma (Toronto)
92 La Quercia (Vancouver)
93 Le Serpent (Montreal)
94 Okeya Kyujiro (Montreal)
95 Lupo (Banff, AB)
96 North & Navy (Ottawa)
97 Gitanes (Ottawa)
98 Maque (Winnipeg)
99 Park (Montreal)
100 Richmond Station (Toronto)
You can find more details about Canada's 100 Best Restaurants and find out who made the cut on Canada's 50 Best Bars on canadas100best.com.