Hilary MacMillan is known as a trailblazer in the Canadian fashion world.  Her eponymous brand is cruelty-free and she offers extended sizing for select pieces in her Spring/Summer 2020 collection (up to a size 28).  In addition to embracing inclusivity in her line, she donates 15% of the sales from "The Feminist Capsule" collection to charity.  MacMillan entered the sustainable fashion space with her newly launched  Signature Blouse made from cupro (a 100 per cent biodegradable waste product of cotton).
We spoke with her during the continuing quarantine.  She is committed to making 100 masks a week for COVID-19 and has a rolling list of requests. She will continue to produce them as long as they are needed. This accomplished Canadian designer is the latest subject for #WomenInspiringWomen.
You are known as a trailblazer in the world of Canadian Fashion.  Your line is cruelty-free and you have inclusive sizing even though this still isn't a priority for many brands. Why was this so important to you?
We began transitioning towards becoming cruelty-free in 2016, but before that, we were using fur and leather.  As a Canadian brand, we were following the tenants of Canadian fashion, and prior to the current climate, many were using that kind of material.  In my personal life, I became vegan after watching documentaries and it opened my eyes into what happens in the fashion industry.  I didn't like what I was seeing, so I wanted to make the transition over to being cruelty-free.  It's a passion of mine.  As of 2016, we cut out fur, leather, feathers and any other skins.  Over the next 2 years, we slowly phased out silk and wool which is more difficult.  We have a big coating business and we needed to find good alternatives.  Leather and fur were much easier to replace.
When I started the label, I always wanted to be an inclusive brand.  It is a big undertaking and it wasn't something that I was traditionally trained at in school either.  It involved more capital because you have to hold more stock and size ranges and I really wanted to get it right.  For Spring 2020, we were at a place in our business where we could take the opportunity.  We wanted to test it from an e-commerce standpoint, not a wholesale standpoint. We did a capsule collection and we actually went into the community and talked to people about what they were looking for and interested in, the styles they wanted and how they felt left out of the fashion world. It was an eye-opening conversation for me having this discussion with so many different types of people.  When we were doing research on similar brands that were at our price point, there really isn't much past a size 16 or 18 – that's where it stops.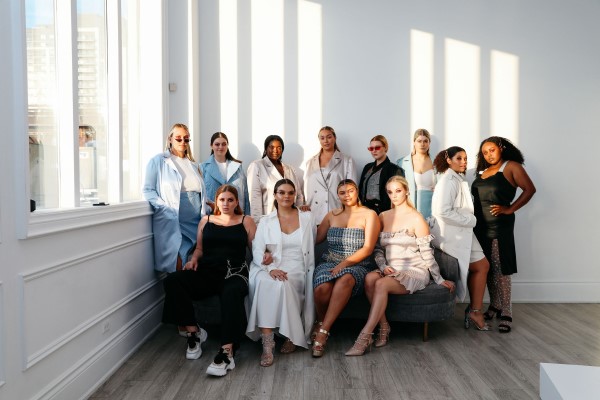 We wanted to be able to offer up to a size 28 or 4X.  Originally, we were up to a 22, then we got feedback that we should go up to a 28, so it was very much a conversation.  A lot of people feel like second class citizens if you are over a size 18.  Even standard stores, like Old Navy have plus sized options, but you can only get them online.  You can't go into a store to try them on, and this was something shocking in the fashion world that my eyes were not open to.
I don't think that there are unless you have these conversations or you are in that space for sizing.  After having conversations, it became even more important to me to create something that was for people in our look, just in a larger size.  We didn't want to create a whole new collection or a separate capsule.  We wanted people to feel like they could dress from a size 2 to a 28 in the same look.  We worked within our collections to see what pieces could stretch across that size range.  For Fall 2020, we've expanded the collection and we are hoping to keep going.
I noticed on your site; you showcase designs on sample size models as well as on plus-sized models.
Yes, we were hoping to add more, then this situation [with COVID-19] occurred and we had to put our photo shoots on hold.
The Feminist Capsule Collection is always a highlight.  Why did you decide to support Up With Women from proceeds from this collection?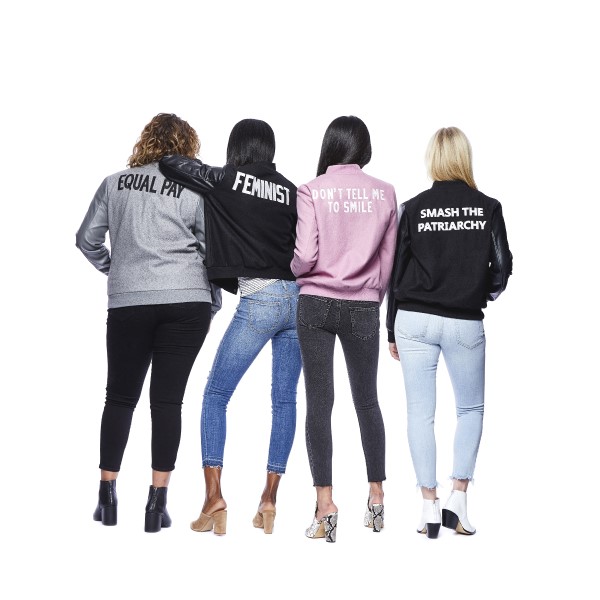 When I started the capsule collection, I always had the plan to support a woman run charity and help women out.  We are a local brand and I wanted to help either a local or national charity.  Smaller charities don't get as much publicity.  I signed up with them and met up with the founder of Up With Women and the coordinator who went through the program themselves.  It is a program that helps women permanently exit poverty and gives them career training and resources.  I loved speaking with them and they highlighted that it is a small run program and most of the recipients are impacted by domestic violence.  We are happy to give back with a piece that people are interested in and it's easy to produce so it's the perfect marriage.
You once said in an interview that young designers should go work for another designer instead of launching their own collection first.  Why is this important?
I didn't do it – I interned with some designers but didn't work with anyone for very long and it is one of my biggest regrets.  I definitely made a lot of errors in the beginning that could have been overcome by working for somebody.  It also would have provided me with access to connections, fabric sourcing or figuring out how production works and smoothing out any kinks.  You are always going to come up against challenges regardless of what stage you are in your career, but I think that those things can help you develop a lot.  If you like how the designer that you are working with operates, they can be a mentor and help mentor you through your own collection.  That would be my advice to anyone just starting out.
What are the biggest challenges to women leading their own label in the fashion world, particularly in Canada?  It's not an art or business supported with funding.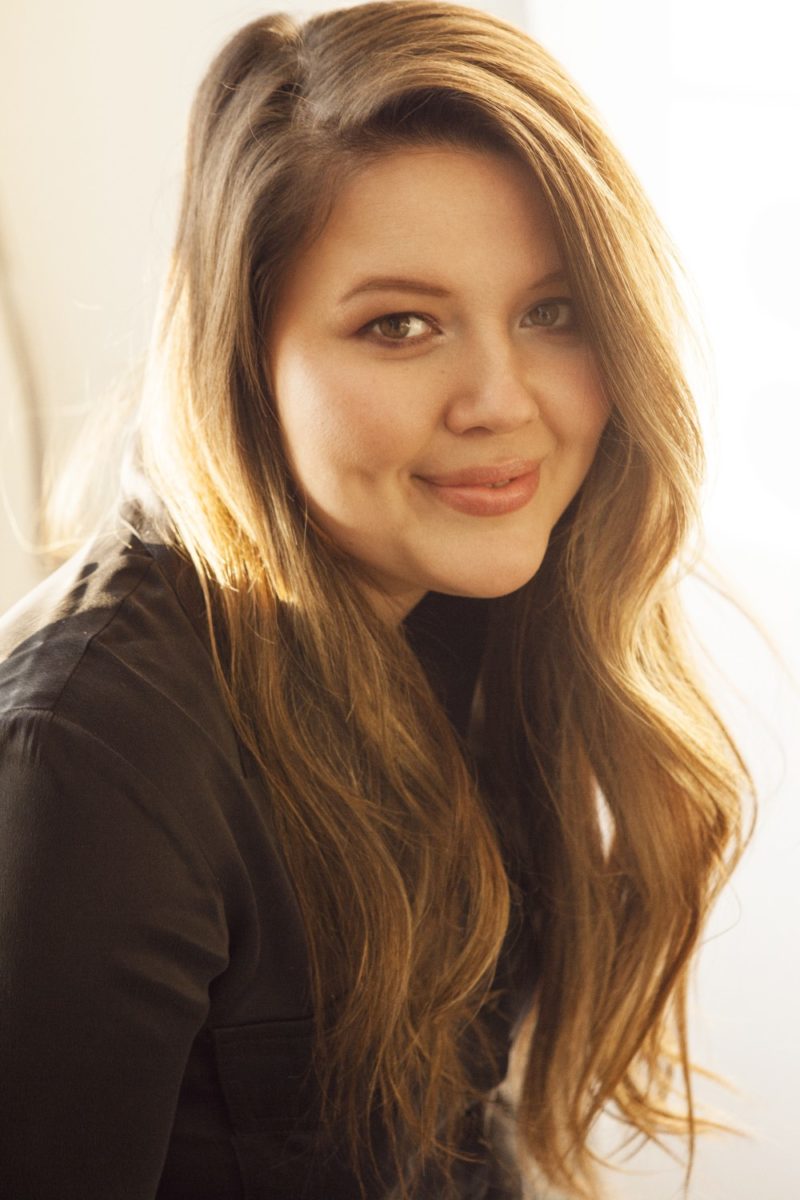 It's a missed opportunity within Canada.  A lot of other countries have funding set up for fashion.  It is a billion dollar industry.  I think the pandemic is shining a light on the fashion industry because a lot of labels are re-tooling their production and trying to help out.  It's showing that we don't have a large domestic manufacturing base and I think it's because there is a lack of support and funding.  Right off of the bat, that is an important thing that needs to happen in Canada.
Men disproportionately dominate top roles in all areas of the fashion world.  It is an industry where women are overwhelmingly the consumer, so it's a weird thing that's happening  where men are running it, but its mostly women purchasing the apparel.  I think it's about 40% of women that run their own labels and I'm not sure why there is a disparity.  Maybe it's because when women reach a certain age, they have to wear many hats and decide how they are going to balance their family life with their work life.  It's something that we need to fix and prioritize supporting more female-run clothing brands.
You have had your designs worn by people like Sophie Gregoire-Trudeau and Victoria Beckham.  As a designer, what does it feel like when you see high profile people wearing your designs?
It definitely offers a bit of credibility.  With Victoria Beckham, it gave us a little bit of street cred and it's validating.  It's lovely to have that kind of imaging of them and it also gets out to a larger market of people that may not have seen your collection.  It gets more eyes on it and that's a great feeling.  Through e-commerce, you can see a lift in your sales when someone high profile wears your pieces which is cool.  It's exciting, but I don't put too much stock in it.  It's more exciting to see our wholesale or e-commerce grow year after year.
If people could only afford to buy one piece from your entire spring collection, and that would be their staple, what piece would it be?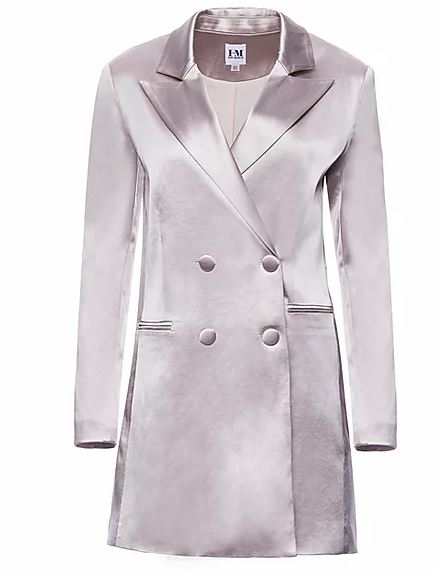 I love our Satin Boyfriend Blazer – it's over-sized and double breasted, so it's multi-functional.  It can be worn as a dress or worn as a blazer.  I like wear it with a mock-turtleneck underneath and a pencil skirt or button it up and wear it as a blazer.  It has a lot of utility and stretch so that's what I would pick.
The Canadian fashion world can be challenging and comes with a lot of pressure. How do you stay motivated as an artist and as a business woman?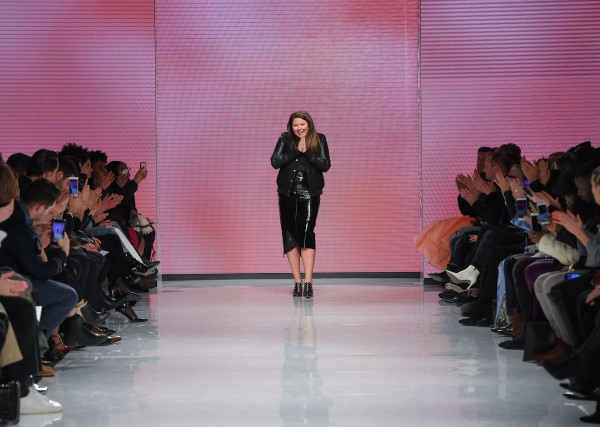 The most important thing is finding a team of people that work well with you and play to your strengths.  I don't have a business head so I rely on my team to take the helm at those responsibilities, with me overseeing them. Everyone should have a good team in place and that's how I deal with those pressures.  Make sure that you have work/life balance.  It's really easy in this industry to be sucked into working 24/7, especially if you're just starting out.  That is a quick way to burn out and it is harder to get perspective on your collection is you are always seeing it.  Sometimes pulling away helps with editing or helps make more the more tough decisions.  I encourage that for my staff as well and for myself – go on a trip, have a life or just spend your weekends doing something fun making sure that you can recharge once in awhile.
You are inspiring to many young women trying to make it in fashion design and the business world.  Who inspires you?
Early on in my career, I was very inspired by Stella McCartney.  She pushed veganism and finding alternative materials in fashion.  She was at the forefront and it was great to see because fashion needs to play catch up sometimes.  Nowadays, it is more in the forefront but there is still room to grow in this [vegan] space.  Seeing her create that type of line and making it successful was amazing.  Recently, Joanna [Griffiths] from Knix has been inspirational, especially seeing the growth of her business and seeing it take off in the last few years.  I was listening to her story on Fashion Talks and lovely to see Momtrepreneurs making it in the fashion industry.