If you like organic skincare and natural ingredients, you'll fall in love with the Montreal-based Wild Grace beauty brand. It is a line that's goal is to help improve your skin while respecting  nature and  energy. These treatments are specifically created to help us reconnect with ourselves and create beauty rituals that work with both our inner and outer beauty. Some products are already super popular in the United States, so we wanted to get to know the founder, Kim Parenteau, a little better.  We are sure that you will find her words as inspiring as we did.
Are you a morning person or a night owl?
I'm definitely a morning person. I'd much rather go to bed early and get up early. I love the tranquility of the city when the sun rises.
What is the piece you love most in your wardrobe?
My jeans! I love dressing up  for an event, but the look and comfort of my jeans is my daily "go-to."
Who is your female role model?
Marianne Williamson is a woman who impresses me a lot with her fresh perspective in the world of politics. She assumes her femininity, a human language that speaks of emotions and energy. She has the power to destabilize the male political archetype with her confidence and empathy while having a firm and clear approach.
High heels or flats?
For me, it's flat. I particularly like my Birkenstocks!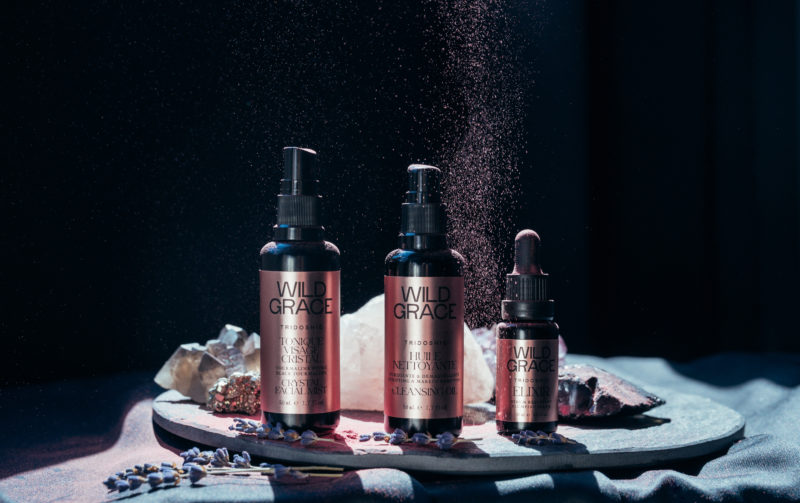 What makes you smile?
The joy of children and simply being in nature!
What do you think is the biggest challenge women still face in 2019?
I think the challenge is to really listen to our heart. To find a true passion, a vocation, which is not motivated by ambition, but by a fulfillment, an intimate awakening of oneself. Despite the evidence at this moment of a collective consciousness, of a recent openness of society to the female energy, as I mentioned with the presence of Marianne Willamson, in the world of politics.   Many young women still have to beat against the expectations of society, their parents and simply listen to their dreams. To do this, they must move away from the screens and return to nature, to the experiences of real life.
What place would you like to visit on your next trip?
Portugal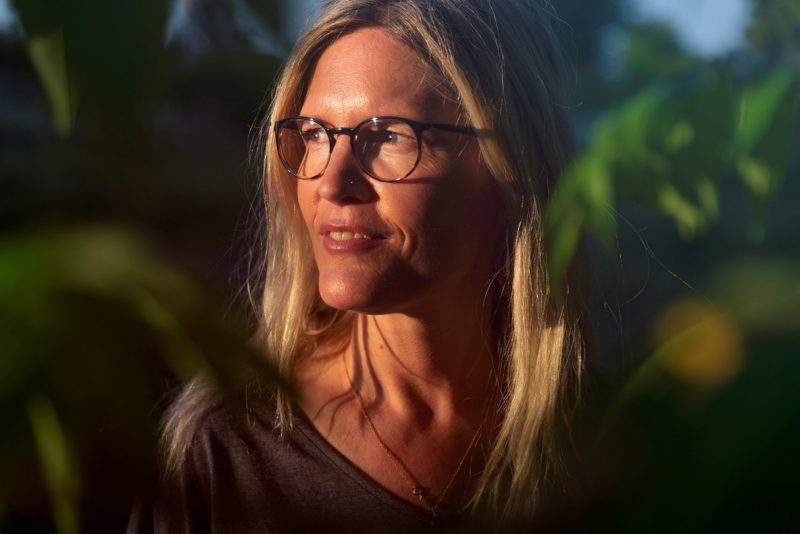 Do you have a mantra, a motto in life?
Om Shanti is a Sanskrit mantra used for meditation, yoga practice. Om has no translatable meaning, but it is thought to be the sound of the universe, called cosmic vibration. Shanti is a Sanskrit word that means "peace" but also translates as "calm" or "happiness."
What is the item that never leaves your handbag?
My lip balm.
What would people be surprised to learn about you?
I love watching the Ru Paul's Drag Race!
What would you like to see as a change affecting women in 2019?
A woman president of the United States!
What would you like to do more often?
Be in the nature for more hiking, canoeing and kayaking… I can't get enough of it!
What advice would you give to women today?
To take their time. To travel, to taste life. The race against time is a fiction we have built. You never get it wrong when you listen to your heart.