If clothes make the man, then a sport jacket is the finishing touch. If you think that your man's fashion style is lacking, then an easy way to upgrade his style is by elevating it with a sport jacket. Looking good will be the easy part – getting him into a store is harder. An easy way to start is by shopping online. Believe us, having a seat in front of your flatscreen will be easier than trying to get the average man into a shopping mall.
One tip to start. Whether it's shopping online or a bricks and mortar store, it will be difficult to keep his attention. Try to stick with one or two websites at most so that he doesn't feel overwhelmed. We did the hard work for you and found fashionable sport jackets at a Canadian e-tailer – Ernest.
Ernest Iarrera opened his first clothing boutique for men on Sainte-Catherine Street Est, in Montreal. With over 60 years in business, 37 stores in Quebec and a booming e-commerce site, Ernest knows men's fashion. They have mastered the classics and trends that are on point. Now for five ways that you can upgrade his style with a sport jacket:
It's Less Formal Than a Suit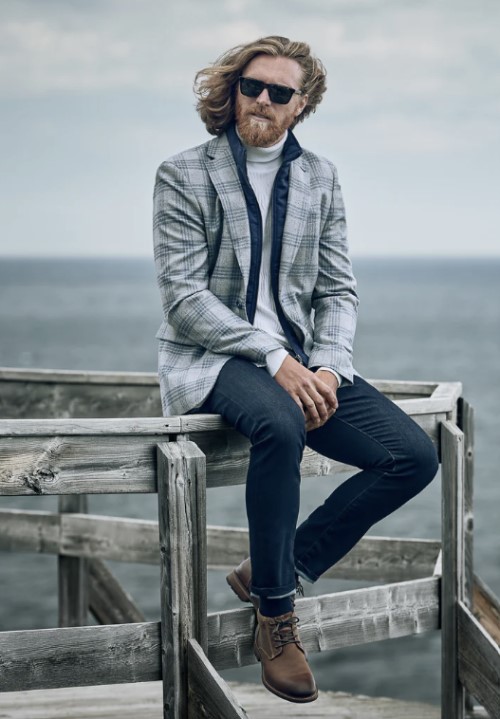 First of all, it is important to understand what a sport jacket is versus a suit jacket or blazer. A sport jacket has the roomiest fit of all of the jackets for men and by virtue of this fit, it is ideal for layering. It is the most casual of the three types of men's jackets. It is also made with sturdier, more textured fabrics like corduroy, tweed, flannel, or herringbone. Pleats, arm patches and ticket pockets are popular details. They are never worn with matching trousers.
The less formal nature of a sport jacket will make it an easier sell if the man in your life hates wearing a suit or already owns one. The looser fit means it will be more comfortable too.
A blazer is more formal than a sport jacket and less formal than a suit jacket. It is a solid colour and is appropriate when a suit isn't required, but it is still important to dress up. It looks great with a turtleneck or a shirt and tie. Men do not layer underneath a blazer – it is a more fitted jacket made with more delicate fibers.
The suit jacket is the most formal and is made with a matching set of trousers in the identical fabric. Most men only wear the suit jacket with the matching trousers. They should be cleaned at the same time to ensure that the colours stay matched. Suit jackets often come with notched lapels.
Know the Trends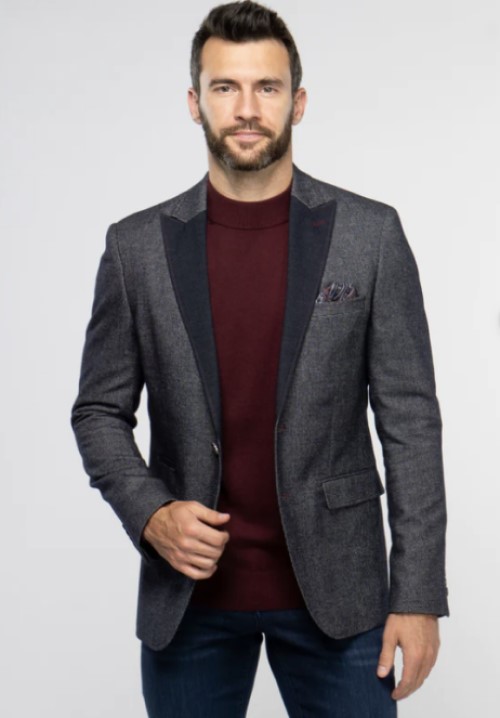 This year, the trend in sport jackets is narrower lapels. This brings a more modern look to the jacket that has its origins in 19th century sporting activities. Slimmer fits are also in-style, but this doesn't mean snug. Right now, anything goes for fabrics from plaid to lamé BUT solid colours are always on trend.
Understand What He'll Be Comfortable In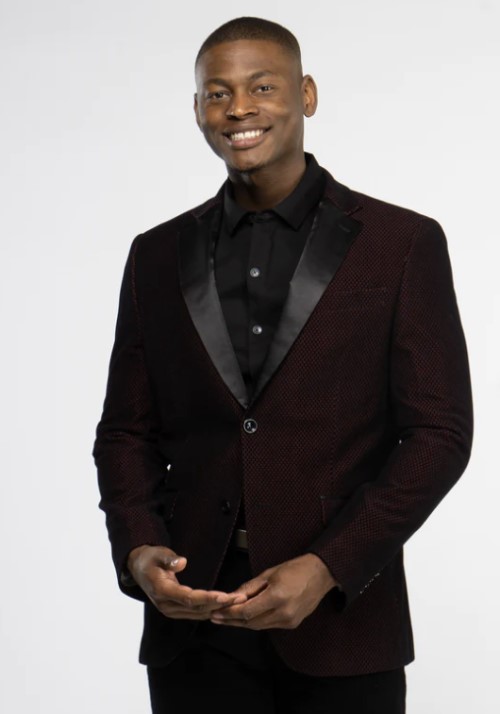 An easy way to understand his comfort level is to look at how he typically dresses. If he is more comfortable in jeans or khakis and always wears solid colours, find a sport jacket that is either a solid blue or black. He'll be more likely to wear it. If he wears prints or is up for anything, play with textures and patterns. If he's somewhere in between, try a colour.
Help Him Understand His Size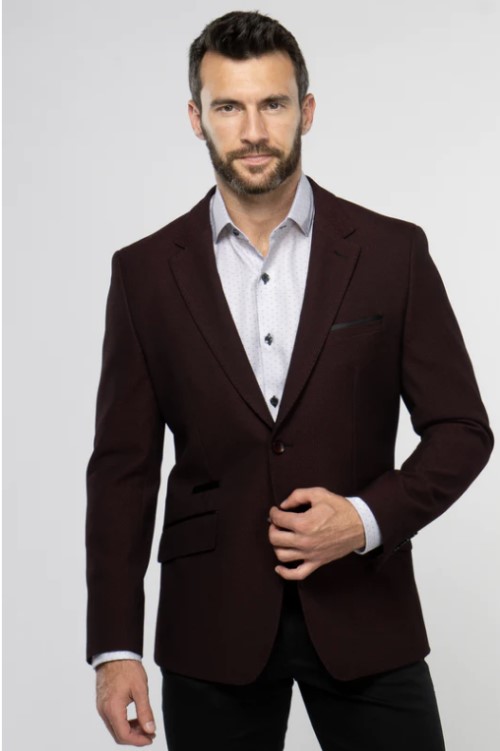 Yes, we've all heard the joke that size matters, but is will be less frustrating to shop his size. On the Ernest website, there are options for regular, short and tall. Regular ranges from men who are 5'5 – to 6'1; short is men 5'5 and under and tall is any gentleman over 6'1. Pre-shop for him. For example, if he is on the shorter side, look at jackets that have short options and note them for him.
Measurements are also important, especially when you shop online. You will need his chest, waist, hip, sleeve, and inseam measurements on hand to find the best fit. A jacket that fits will automatically make his clothes look better and more stylish.
Finish the Look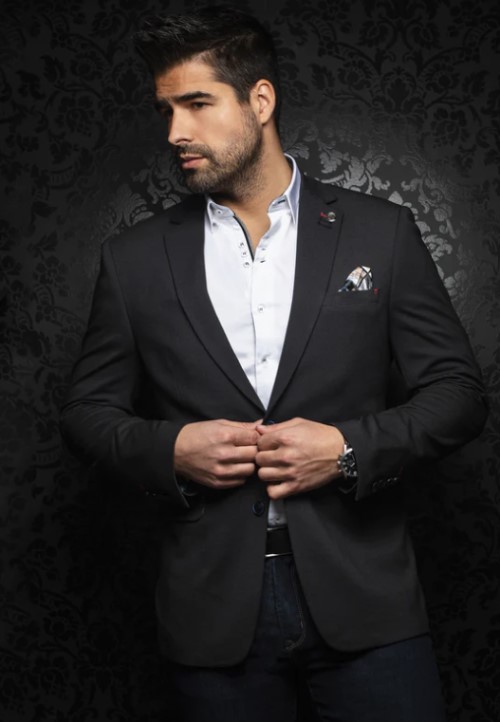 You can have the most stylish sport jacket with the best fit, but if you neglect the details, you haven't completed the look. Make sure that he has the right shirt to go with the sport jacket. A few options work. If he is layering, he can layer with a matching print vest or wear a thick sweater underneath. A pocket square completes the look.
In partnership with Ernest.