Fall is in the air, and as the weather grows cooler and Thanksgiving weekend draws near, you can almost smell the turkey roasting. Whether you're planning a traditional Thanksgiving dinner with your family or Friendsgiving with the family that you choose, we want to help you make this weekend feel festive! Here are four ways to set a festive mood this Thanksgiving – from the food to the playlist and the décor.
The Main Event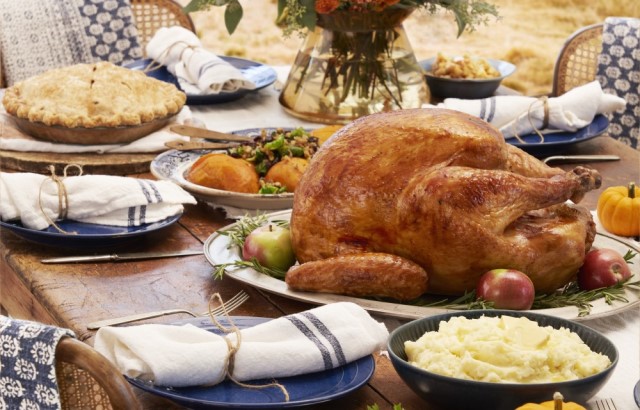 It's not Thanksgiving without turkey! A perfect turkey makes for a perfect gathering. Take the guess work out of the equation with Think Turkey's Whole Bird Turkey Calculator, which will tell you everything from the size of turkey you need, to how long to thaw and cook.
Hungry for some new turkey recipes to try? How about Lavender Honey Turkey, Pumpkin Spiced Turkey and or a set it and forget it Instant Pot Whole Turkey! And if you're planning a smaller gathering, you can't go wrong with this Chipotle Rosemary Herb Turkey Roast.
The Side Dishes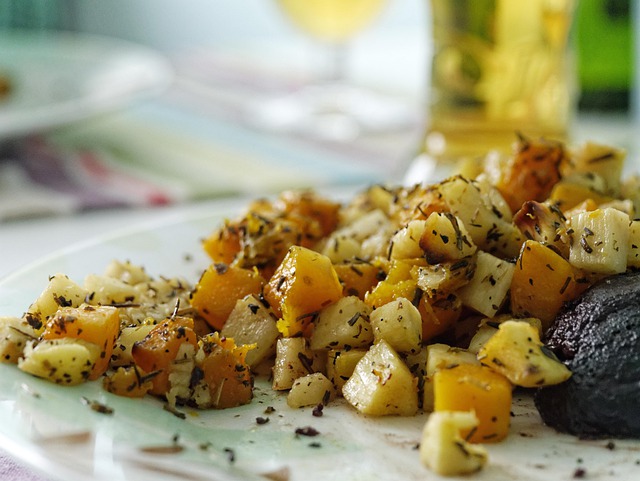 A true Thanksgiving feast features an array of delicious side dishes to complement the turkey! The sky is the limit when it comes to side dishes. Traditional turkey lovers would love mashed potatoes, winter squash and roasted autumn veggies. If you have adventurous tastebuds, try experimenting with risotto, potato gratin, or a squash and radicchio salad.
One thing is for certain: you can never forget the stuffing!
The Sounds
Did you know Thanksgiving officially has a dedicated tune? It's called the Sweetest Moments and you can thank Canadian crooner Alex Bird and his band The Jazz Mavericks for creating it. Now streaming on Apple and Spotify, it's a nostalgic tune that instantly gives you that fall feeling and makes you want to get around a table with friends and family to celebrate.
"Thanksgiving is one of the sweetest holidays, which is why we couldn't believe it didn't have a song," says Bird. "When we set out to write a Thanksgiving song, we thought about the sounds, the sights, the smells, the faces, the turkey and really tried to encapsulate that in a tune."
Get in the Thanksgiving spirit by adding "The Sweetest Moments" to your playlist on Spotify and Apple Music.
The Sights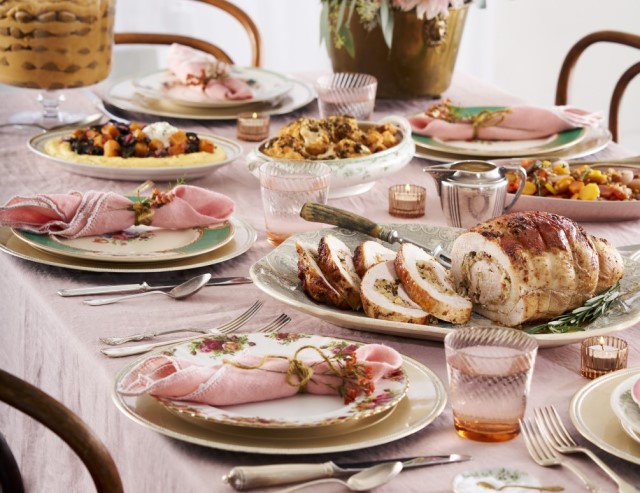 When it comes to décor, keep it seasonal! Warm colours like rust, burgundy, yellow and deep green are key to creating the perfect fall atmosphere. If you want to keep it sustainable, visit your local pumpkin patch and pick up some pumpkins and gourds, or make it DIY with a homemade acorn wreath.
To really set a festive mood, don't forget candles in cozy fall scents like pumpkin, cinnamon or vanilla.
For even more tips on how to have the perfect Thanksgiving, visit www.thinkturkey.ca/thanksgiving.
Content created in partnership with Think Turkey.