If you follow me on Instagram, you may know that we eat a lot of pasta at home. Being married to an Italian, this dish quickly became part of my weekly menus (and I can't complain!).  I was very happy when I received the Philips pasta machine a few weeks ago, a device that allows you to make your own homemade pasta! Spoiler alert: I'm obsessed.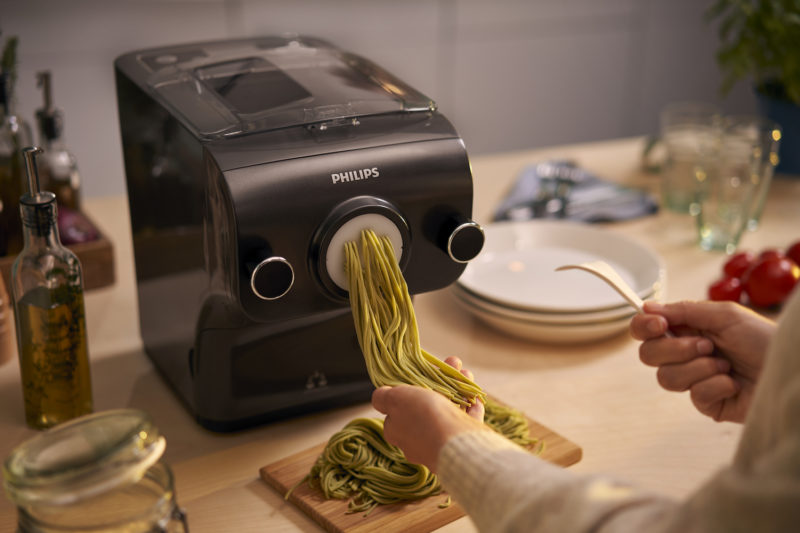 I received a few comments from people who follow me on social media telling me that this machine was super easy to use and very practical, so I was looking forward to trying it. The appliance provides four discs for making different types of pasta.  You can make spaghetti, penne, lasagna noodles or fettucine. Personally, I use basic ingredients to make pasta (eggs, water and flour) but it is also possible to vary the recipes by adding ingredients like spinach, herbs or gluten-free flour I plan on testing a pasta recipe with carrot juice shortly …. stay tuned on that one!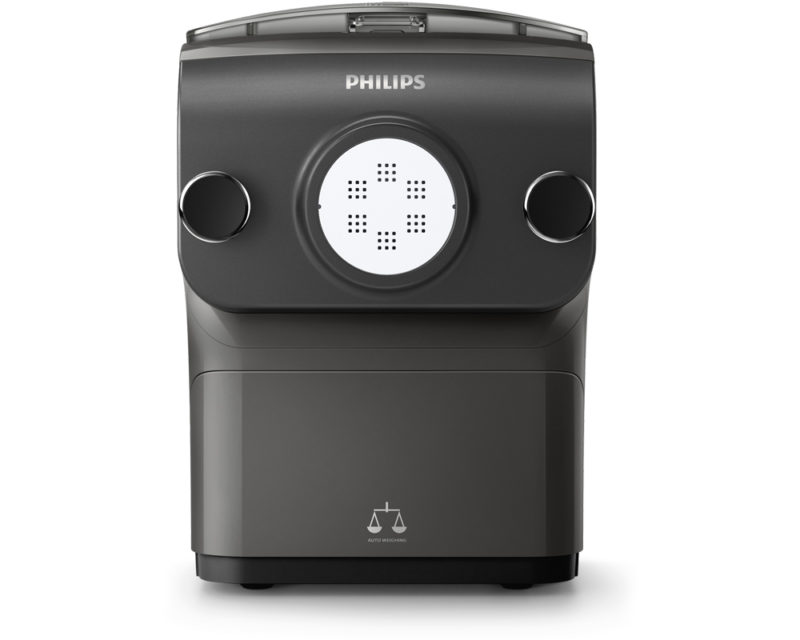 What I really like about the machine is it's easy to use and above all, the speed at which it makes pasta. If we used to saving homemade pasta for Sunday, we can now use the machine on a weekday evening, because it takes no more than 20 minutes to make. I also got into the habit of cleaning it immediately after use and letting it dry during the meal. It's as simple as that.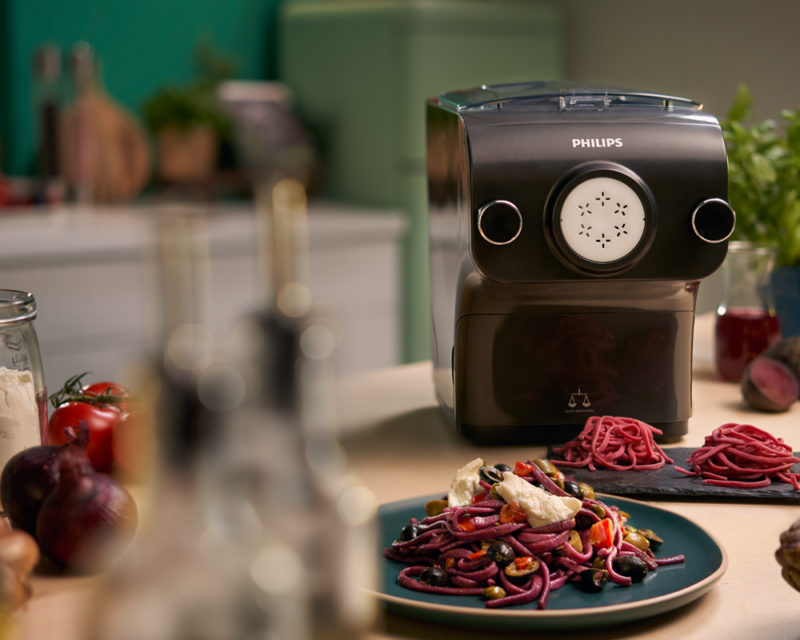 The only thing to keep in mind with this kind of appliance is to be very careful with all the pieces, because a break can happen quickly. However, the machine comes with a warranty, and this kind of problem can be taken care of if it ever happens.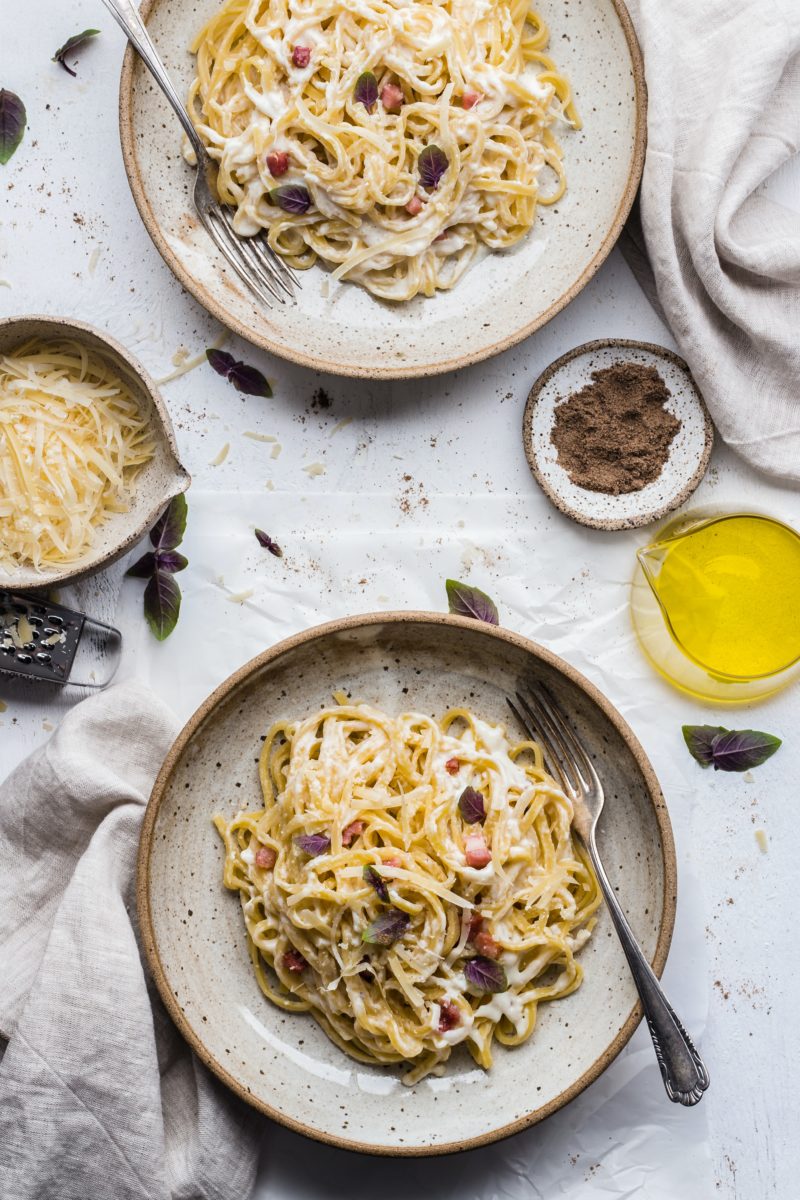 So if you are dreaming of Italy and you like to cook, this machine is a great addition to any kitchen, and it also makes a great gift idea!
Philips Pasta Machine, starting at $329.95 on Amazon and Best Buy.