Our latest stop on Traveling Tastebuds takes us to Canada's largest city, Toronto for an urban salad recipe. Toronto is known for modern architecture, landmarks like the CN Tower and a bustling food scene. Whether you are enjoying one of the city's unique, cultural neighbourhoods, or in town for business, you can find something for every palate.
The Sheraton Gateway Hotel in Toronto International Airport, isn't just an ideal place to rest your weary head if you are in transit. After a $30million renovation, you will find all of the amenities that you are looking for right on site at Sheraton Gateway Hotel. &More Restaurant, found on-site, unites the flavours reflected in the diversity of Toronto, highlighting locally sourced ingredients. Chef Pravin is at the helm of the newly transformed restaurant and brings 25 years of luxury hotel experience to your palate.
Chef Pravin shared his recipe for Urban Salad with us so that you can enjoy a taste of Toronto right in your own home. Now, for the Urban Salad recipe: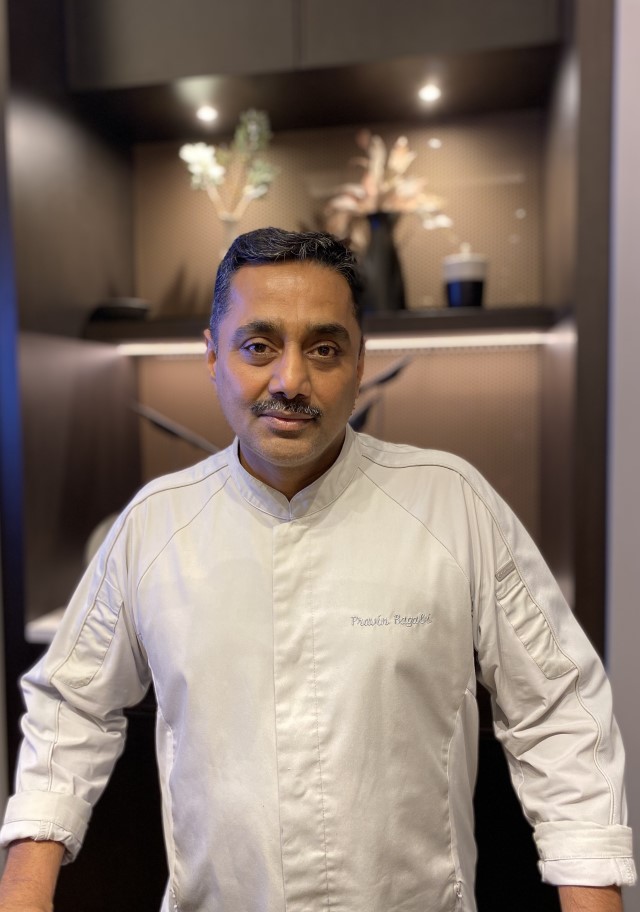 Ingredients:
Mixed greens – 04 oz
Shaved vegetables (carrots, radish and candied beets) – 01 oz
Candied pecans .5 oz
Preserved lemon vinaigrette
Parmesan aioli – drizzle
Mixed greens tossed with preserved lemon vinaigrette and shaved vegetables
Candied pecans on top
Drizzled with parmesan aioli
Note that the Urban salad can be served with grilled Chicken breast or roasted Cajun salmon
Allergens:
-Dairy
-Nut
Preserved Lemon Vinaigrette
lemon juice- .05 ml
White Italian condiment .25 ml
Preserved lemons, rind only, finely chopped – 5 pcs
Cloves minced garlic-3 pcs
Dijon- 1 tbspn
Kosher salt
Sugar- ½ tbspn
Olive oil- .25 ml
Canola oil- .25 ml
Method:
Place all ingredients except the oil in bowl and mix
While mixing, add the oil slowly in steady stream until its fully incorporated
Season to taste
Parmesan Aioli
Mayonnaise ½ cup
Grated parmesan ¼ cup
Medium cloves of roasted garlic- 03 pcs
Olive oil- ½ tbspn
Kozliks mustard – .25 tbsp
Green Lime -5 ml
Black pepper
Salt
Method
To make roasted garlic:
Preheat the oven to 375F, rub the garlic cloves with olive oil, salt and pepper. Bake it for 15 minutes til golden brown and can easily mash with a fork
Add the roasted garlic and the rest of the ingredients in mixing bowl and mix till smooth & creamy
Refrigerate before use.