When we discovered the Byron Bay swimwear brand, we immediately fell in love! The styles are not only pretty with beautiful cuts, but the swimsuits are also made in a way as to fit women of every shape and size and offer support in the areas where we need it. The founder of the Quebec brand, Amélie Marcoux, has a deep desire to make women shine, regardless of their size. Woman's bodies evolve over time. We see that the choice of quality swimsuits for all shapes and sizes is very limited. With Byron Bay, Amélie hits the nail on the head and provides swimwear that women can feel good in! Here she answers our #WomenInspiringWomen questions.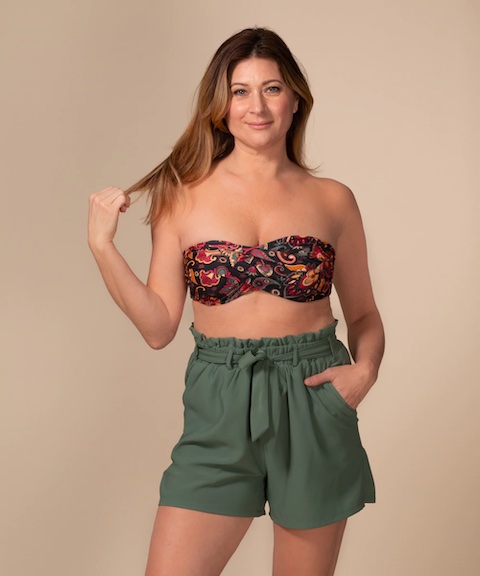 What inspired you to start your own brand?
I have always been in leadership positions that contribute to the success of others. I wanted to take on something that felt like me. I wanted to build a brand that makes a difference in women's lives.
What differentiates your brand from the rest of the competition?
It is dedicated to the modern woman. She is feminine, elegant. The pieces work with the woman's body and everything is respectful of the fact that we do not rejuvenate. All our one-pieces, for example, have a "mesh" fabric that helps with shape and support. The other contemporary brands on the market do not offer this. This kind of control is found in more mature brand styles. Byron Bay offers control and support while keeping a younger, more feminine appeal and above all, at an affordable price.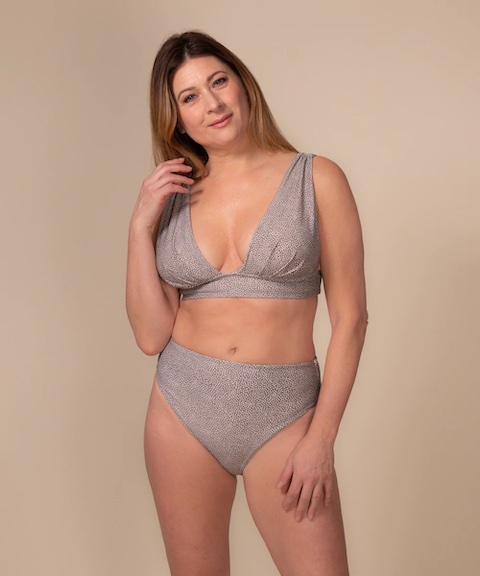 Do you have a life motto?
Life is all about balance. The goal is not to succeed in life BUT to succeed in YOUR life.
Tell us about the reality of your industry.
It's a beautiful field BUT you have to be passionate. You have to have perseverance and resilience. The industry is getting smaller and smaller. There are far fewer retailers today and much smaller floor spaces as well. In addition, the big players give a large % to private labels so to give a place to a new brand, you really have to differentiate. A gap must be filled.
What is the only product that is still in your purse?
My toothbrush, and a red lipstick.
What would people be surprised to learn about you?
I wake up at 5am every morning to train before the kids wake up, so I don't disrupt my family's routine and am ready to take care of the house when everyone wakes up!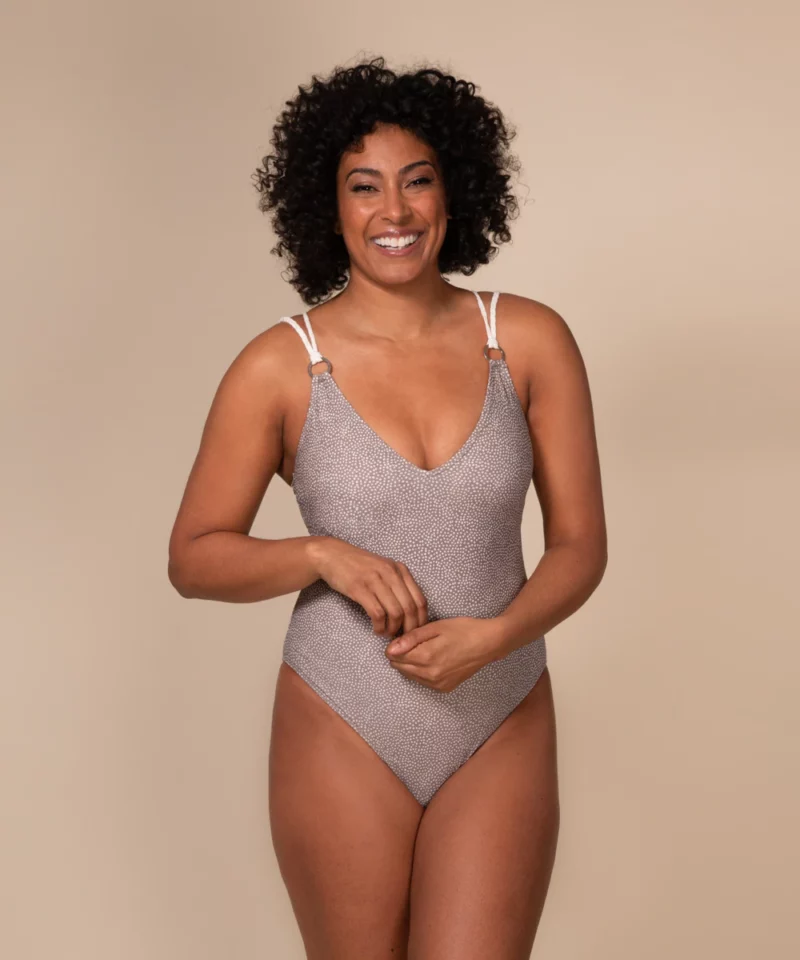 What makes you smile?
The little things in life. The human and his "human" gestures. The sun, nature. My children. Kids.
Who is your female leadership icon?
The woman who is a woman that has a balance. Who is successful as a professional woman as much as in her life and with her family. Who remains humble, humane. Passionate. That makes a difference. Michelle Obama is one of them.
What changes regarding women would you like to see in 2022?
Women's Day 2022 describes it well "the future is feminist". Reducing the inequalities between men and women that unfortunately still exist, but also the inequalities between women.
What advice would you like to give to women today?
To have courage. Not to be afraid to take risks. The unknown is always scary but those who risk nothing have nothing.