Classes are starting up again and work is in full swing. If you like to hit the snooze button a few times before rolling out of bed, you can still look put together for class or that Zoom meeting. We are sharing tips for mastering school morning hair! You'll look Instagram ready without spending three hours on your school morning hair. You can walk those hallowed halls or hop onto your video meeting feeling your best.
Cindy Duplantis is a Hair Expert on CTV's THE MARILYN DENIS SHOW, REDKEN's Styling Ambassador and CHATTERS Brand Ambassador. She knows how you can look great without too much effort. Here are her tips for mastering school morning hair:
Tip Number One: Accessorize!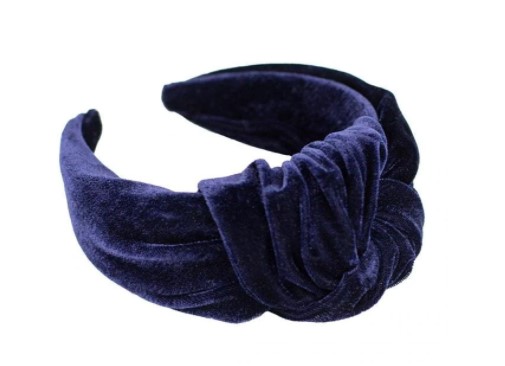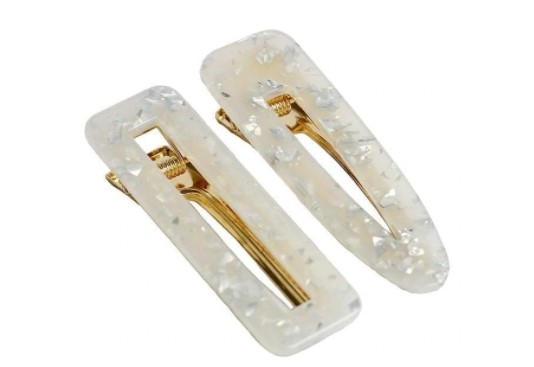 An easy way to create a fun, elevated look in no time is to add an accessory. Whether it's a headband like the DUPLANTIS HAIR OFFICIAL Royal Blue Mega Velvet Knotted Headband  or a fashionable set of clips like the DUPLANTIS HAIR OFFICIAL 2pc White Quartz Clip Set. Accessories are great for school, work or even date night.
Tip Number Two: Wash & Dry the Night Before
We all love that freshly washed hair feeling, but there's nothing wrong with prepping your hair for a morning style by washing and drying it the night before! With protective hair products like satin pillowcases, you can rest assured your hair will feel just as silky smooth and ready to style the next morning!
Cindy's Hot Tip: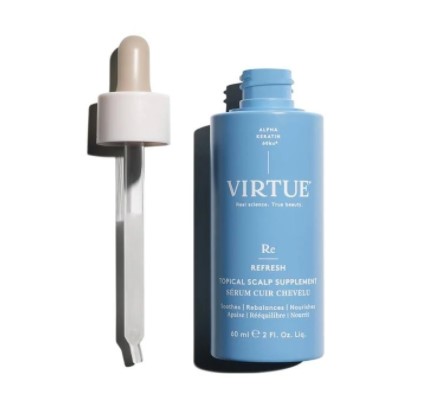 Use VIRTUE Refresh Topical Scalp Supplement nightly during during the late fall and winter. It will help to provide the scalp and hair with nutrients using pure Alpha Keratin 60ku, B vitamins, peptides, and prebiotic activity.
Hot Tip Number Three: A Layered Pony That Will Last All Day
We've all been there, the perfect morning ponytail turns into a sad, sagging ponytail by the afternoon (especially for those with thicker/fuller hair!). This tip will have your ponytail lasting all day, into the evening. The second ponytail provides more volume and hold than a single ponytail. Make sure that you work on the back sections first.
It's all about the sections! Divide your hair into two different sections, one beginning at the top of one ear, going around the crown to the opposite side of your head. Secure this section (or pony #1) at the back of your crown. The second section will be the hair that's left underneath, brush this hair up and towards the first pony, wrapping and securing it around, ensuring that you hide the first elastic. This will give the illusion of one single pony, but the security of two, neatly tightened ponytails.
Cindy's Hot Tip: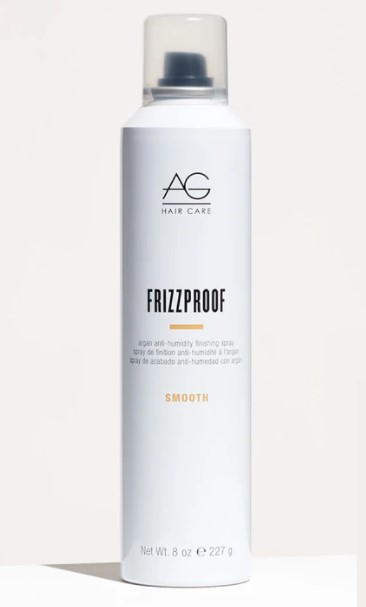 For a sleek look, secure any flyaways and frizz with AG HAIR Frizzproof will not only will this block out frizz, but will help to create an invisible, weightless barrier over your hair. Infused with argan oil, Frizzproof leaves hair shiny, silky soft and smooth.
If you need help coping with winter hair, check out Cindy's tips for dealing with everything from static to hat head. Her "Tips for Coping with Winter Hair" will help get your day off to a beautiful start.