Winter hair means hat head, dryness, flyaways and static. You can have a "hairy" situation to deal with whether your hair is straight, fine or curly/natural. Never fear though, there is help, even for the dreaded hat head. If you want the best tips, you have to turn to an expert, and that's just what we did. Cindy Duplantis is a Hair Expert on CTV's THE MARILYN DENIS SHOW, REDKEN's Styling Ambassador and CHATTERS Brand Ambassador. Here are her top tips for dealing with winter hair:
Take Care of Your Scalp
Sometimes in the summer months, we get into the habit of leaving our house with wet hair and let it dry naturally. However, this is a big no as soon as the weather drops in temperature. It can be super damaging to your hair and your scalp and can cause a lot of dryness and scalp irritation. Caring for your scalp is important year round. Here is how:
Add a Scalp Treatment to Your Routine
Just like you switch up skincare & makeup for the cooler months, we should do the same for our hair. As we approach dryer, cooler months, we have to add in products to help compensate for moisture loss.  An exfoliating scalp treatment is important for all hair types. A lot of people are concentrating on their natural texture and you see a lot of scalp issues. It is better not to wash your hair every day, but we can start having buildup on the scalp. This can be due to the products that you are using to style your hair, dry shampoo and curly hair care products which can really build up.
Another issue is that not everyone knows how to really wash their hair. We don't always use our fingertips to scrub. Scalp treatments are great for hair health. Hair will not grow properly over areas that are clogged and have build up. Picture it just like your skin. You have layers of skin. If you haven't washed your makeup off in a week, you will get breakouts. The same thing applies to your scalp. Use a really good scalp treatment to remove that buildup of debris that's there.
A few that Cindy recommends are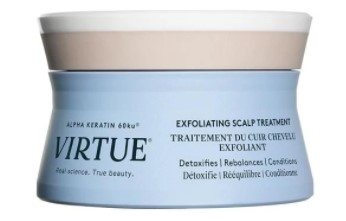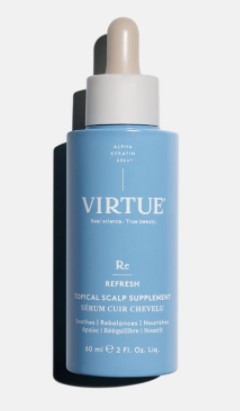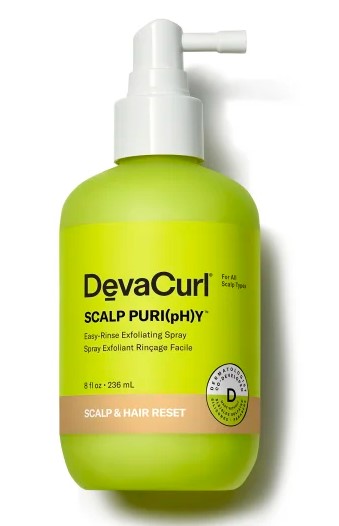 Use Hair Masks & Serums More Often
During the cooler months our hair craves moisture. Hair masks & serums are a great way to give your hair a boost of moisture when needed.
Masks Versus Serums – What's the Difference?
You have to wash a mask out. They are great when you have some extra time. You can do them in the shower or leave them on while you are cleaning the house. You cannot finish a look with a hair mask like you can with a serum. A serum is more versatile. You can put it on when your hair is wet, when you are blowing it dry or when your hair is dry to finish it.
Now that we are moving towards not washing our hair every day, I use a mask as part of my routine. If I'm washing my hair twice a week, I put on a mask once a week, especially in the winter where we are losing so much hydration and using so much dry shampoo. Our ends are getting dry and that's where a serum is a great way to put back moisture. We are also styling our hair more with hot tools since we don't want to go out with wet hair.
Use a salon quality serum. Not all serums are created equally. When they are salon quality, the molecules in them have been refined down enough so that they will actually penetrate the hair strands themselves instead of just coating them. Using treatments with pantry oils like coconut oil that you buy at a grocery store will actually damage the hair because it takes so long to remove that build up. You can actually do more harm than good. Your hair will get sticky, dry and tangled. The hair is so coated in the oil that it solidifies on the hair strand.
Some masks and serums that Cindy is LOVING right now are :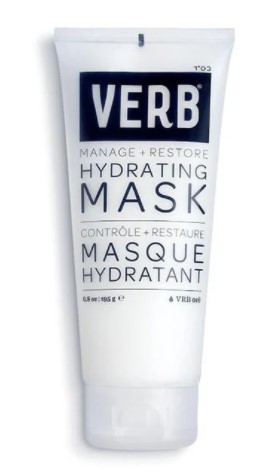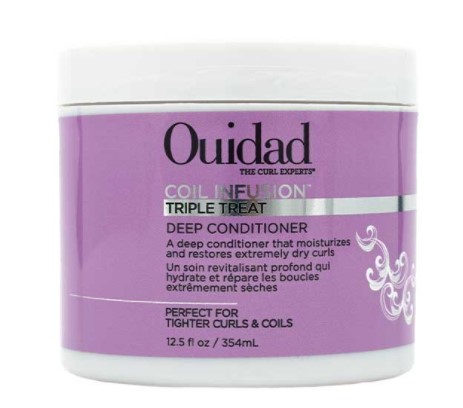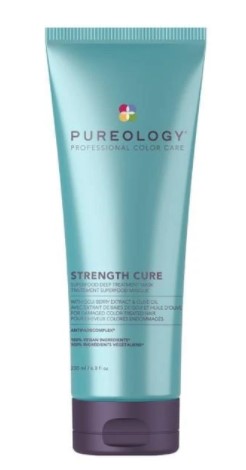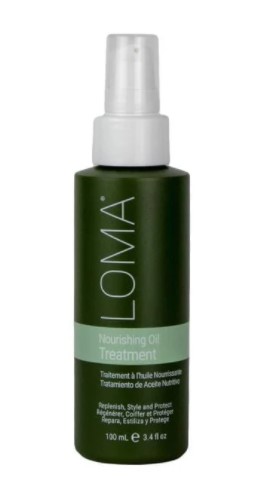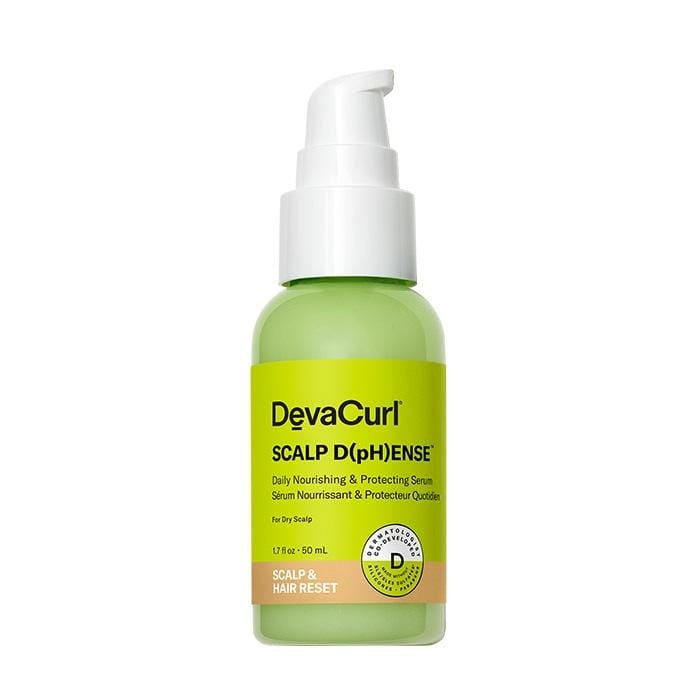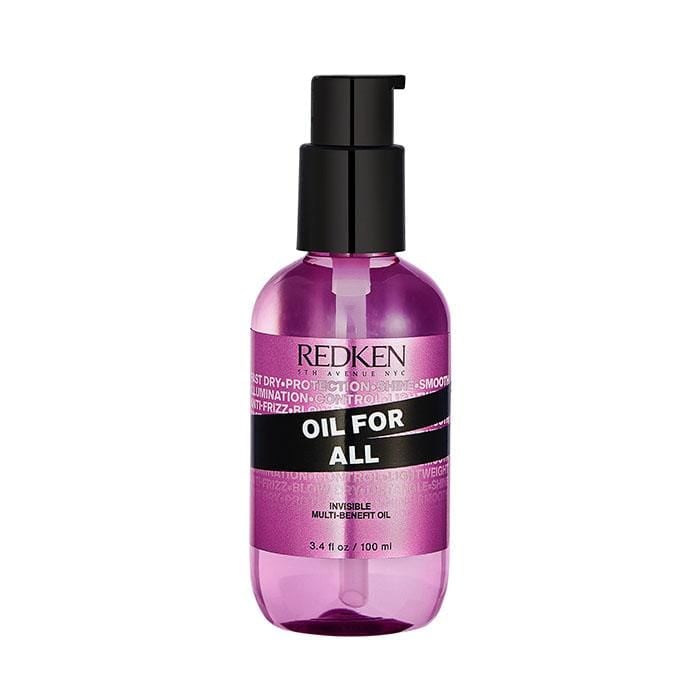 Staticky Winter Hair
Staticky hair is the result dryness in the air and wearing hats which cause friction. Use a serum or oil spray that is suitable for your hair type to keep static at bay. Spray some into a brush when you are blow drying your hair to minimize dryness and friction. You can even mist some into your hat to help alleviate the problem.
Dealing With Hat Head
Hats don't have to be for bad hair days! This can also be used as a protective style during fall / winter months to protect your hair and scalp's natural oils and prevent dryness. Beware of hat head, though and always carry a dry texture spray like MOROCCANOIL Dry Texture Spray to help spruce up your locks when your hat comes off.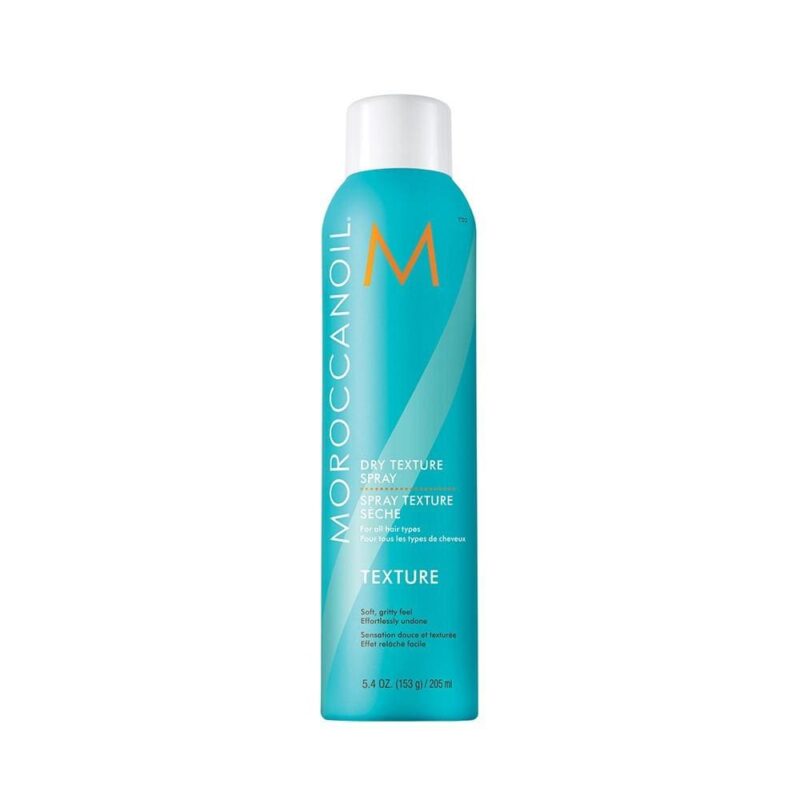 Anytime that there is friction or a hat is too tight, it will create hat head. To help, wear a hat that goes with your hairstyle. If you are wearing a slicked back pony tail, go ahead and rock a tighter fitting hat like a toque because your hair is already pulled back and in that position. If you are wearing your hair curled or you to preserve volume, wear a hat that just covers the ears so again, you aren't adding friction. What I love is that a lot of the toques that are coming out now are loose so they don't add a lot of tension to the hair. If you are wearing a hair accessory and a hat, use a dry shampoo to lift the root again.
Hair Extension in the Winter
Dry winter weather and hats do not affect extensions as much as you would think. They are made to lay right against the head and they are underneath the top crown. Just wear a looser hat that won't pull on your hair or cause friction that can result in knotting. You can also wear a headband that covers your ears.
Follow Cindy Duplantis on Instagram @cindyplantis