The holiday season is just around the corner, and home cooks are gearing up to take their cooking game up a notch. Just remembered that you have a home cook of your own who expects an awesome holiday present from you? People who love spending time in the kitchen are wild about all the latest kitchen gear. It means that you can't give them another salt and pepper mill set and be done with it. You need to up your holiday gift game this year and go all out when choosing presents for home cooks. Got no idea what to buy? Don't sweat it because we've got you covered with the top five presents that home cooks in your life will adore.
Stylish decanter and cocktail glasses: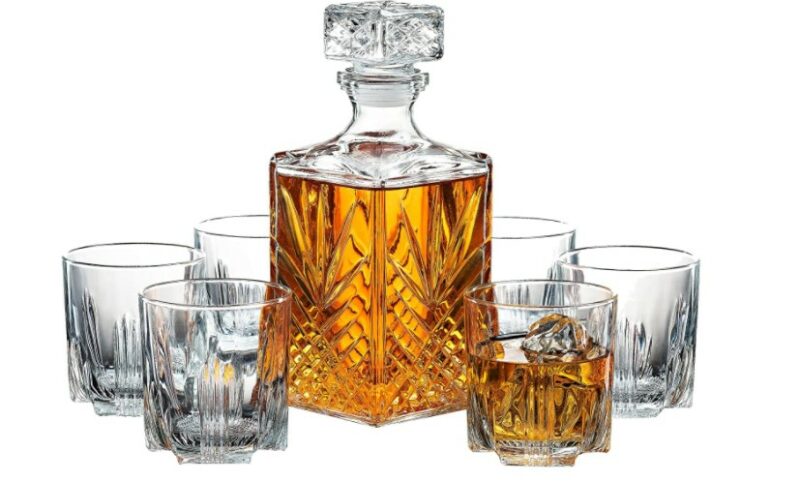 Uniquely shaped decanters and elegant cocktail glasses are staple holiday gifts for home cooks who love to serve wine or champagne with every meal. Whiskey and wine decanters are elegant and luxurious. They are also rather compact – you could easily store a bunch of them in your compartments, no matter if you have older, ready-made cupboards or switched to custom pantry designs.
They also have a purpose – showcasing your favourite beverages. You can go for all sorts of choices, from crystal decanters to patterned glass. However, one particular type that we think your exceptional home cook will instantly love is the Riedel Swan Decanter. It's a work of art and a complete showstopper, especially if paired with coupe cocktail glasses. Does your home cook live in Edmonton? Don't know where to find these decanters in Edmonton? Why not try wine delivery in Edmonton with SPUD? They have some of the best decanters and wine glass collections. Give your favorite home cook an elegant drinking set this holiday to enjoy marvelous homemade martinis.
Sous Vide Precision Cooker Pro: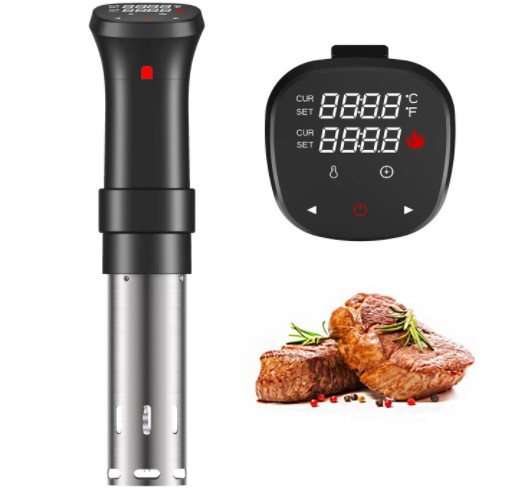 Do you know a trendsetting home chef who is on the lookout for smart kitchen appliances? If yes, you are lucky because this sous vide precision cooker is the perfect Christmas gift. Some cooks love precision, smart cooking where results are perfect but instant. This top-tier precision cooker pro takes that 3-degree difference between a rare and medium-rare steak very seriously. The mechanism circulates hot water in the pot at a precise temperature based on the cooking time you wish. It holds the desired temperature for the duration of your cooking. The sous vide precision cooker can heat up to 100L of water and offer limitless options for sous vide cooking. It's durable, easy-to-use, and precise enough to give it your perfectionist home cook this holiday season.
Automatic pan stirrer: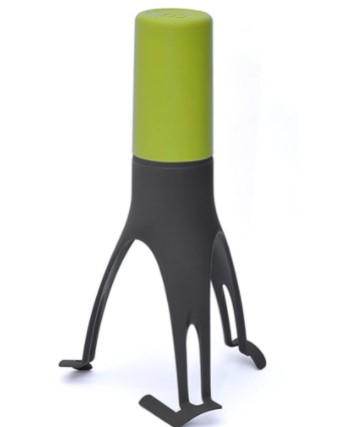 Is there a home cook you know who is always complaining about getting tired while cooking? While you can't cook their meals for them, what you can do is to get them an automatic pan stirrer for the holidays this year. Make your favorite home cook's life easy with this handy gadget that helps cooks deal with tricky recipes. When it comes to continuous and delicate stirring, not every chef has the stamina to go for it. It is where gadgets like these come in handy as you can place this automatic pan stirrer in any low-heat or simmering liquid, set the timer, and relax. While it does all the hard and time-consuming work, you can easily take care of the other dozen things that go into cooking a delicious meal. The self-rotating gadget runs on batteries with three-speed options and can stir almost all types of gravies, sauces, and soups.
Thermomix internet-connected smart mixer: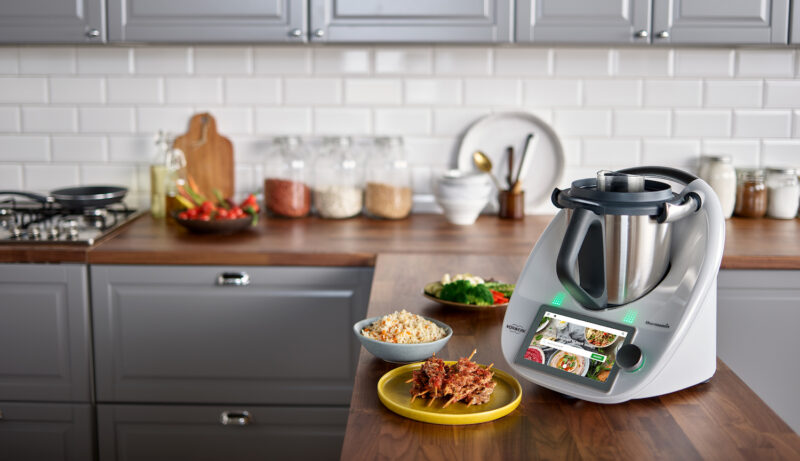 If you want to give an all-in-one unique kitchen-related gift to the home cook in your life, then this smart mixer is just the product for you. Because of its versatility as a blender, mixer, and food processor, Thermomix is every cook's dream come true when they have hundreds of recipes lined up to try. The multi-layered cooking feature allows you to cook thousands of recipes without a mess. Thermomix comes with an astounding 24 different cooking functions where you can cook your sides, desserts, and even entrees simultaneously. It is a time-saving appliance that will instantly become the love of every home cook's life. From slow cooking to fermentation and even automatic blending, everything is accessible with this gadget with just a touch of a button. You can also check out this Vitamix 5200 blender review.
The French Pantry Artisan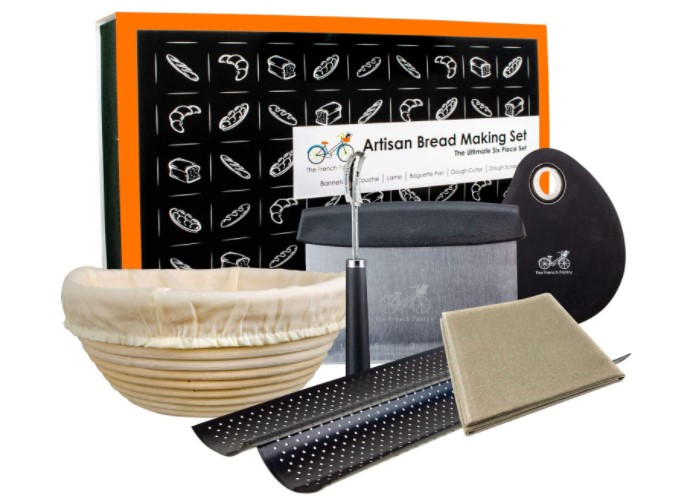 We all know how obsessed everyone became with making bread at home during the lockdown. Why not give your home cook friends and relatives a surprise with this fantastic French pantry artisan bread-making set? Fulfill your favorite home chef's bread-making obsession with this complete set of the scoring tool, baguette couche, proofing basket, and more. The set consists of high-quality culinary tools which are marvelous for all kinds of bread-making techniques. The tools are made with the finest quality material that is non-toxic and beautiful looking at the same time. So, gift this set to a home chef this holiday season and tingle their creative sparks for some bread-making magic.
Conclusion:
The holidays are filled with joy, love, and family bonding. It's also the time for exchanging presents which means that whatever you choose should be meaningful. Luckily, some of you have friends and family who are fantastic cooks. The above list will save you the hassle of wasting time shopping. Choose any one of the above best holiday gifts for home cooks and see them create delicious food with it this holiday season.