Elevate Taco Tuesday by taking the time to marinate the veal.  It will make the flavour tastier.  If you want to change things up, but still have a Taco Tuesday inspired recipe, you can swap out soft shell tacos for tortilla chips and make cheesy, delicious nachos.  Either way, this recipe is sure to be a hit.
Ingredients
2 lb Fontaine Family Boneless Veal Shoulder Roast
¼ cup extra virgin olive oil
salt & pepper, to taste
Marinade
1 cup beef stock
2 cloves of garlic, minced
1 tablespoon ginger, minced
1 tablespoon sesame oil
½ cup dark soy sauce
¼ cup light brown sugar, lightly packed
¼ cup water
1 tablespoon sesame seeds
Garnishes
Garnish with your favourite topping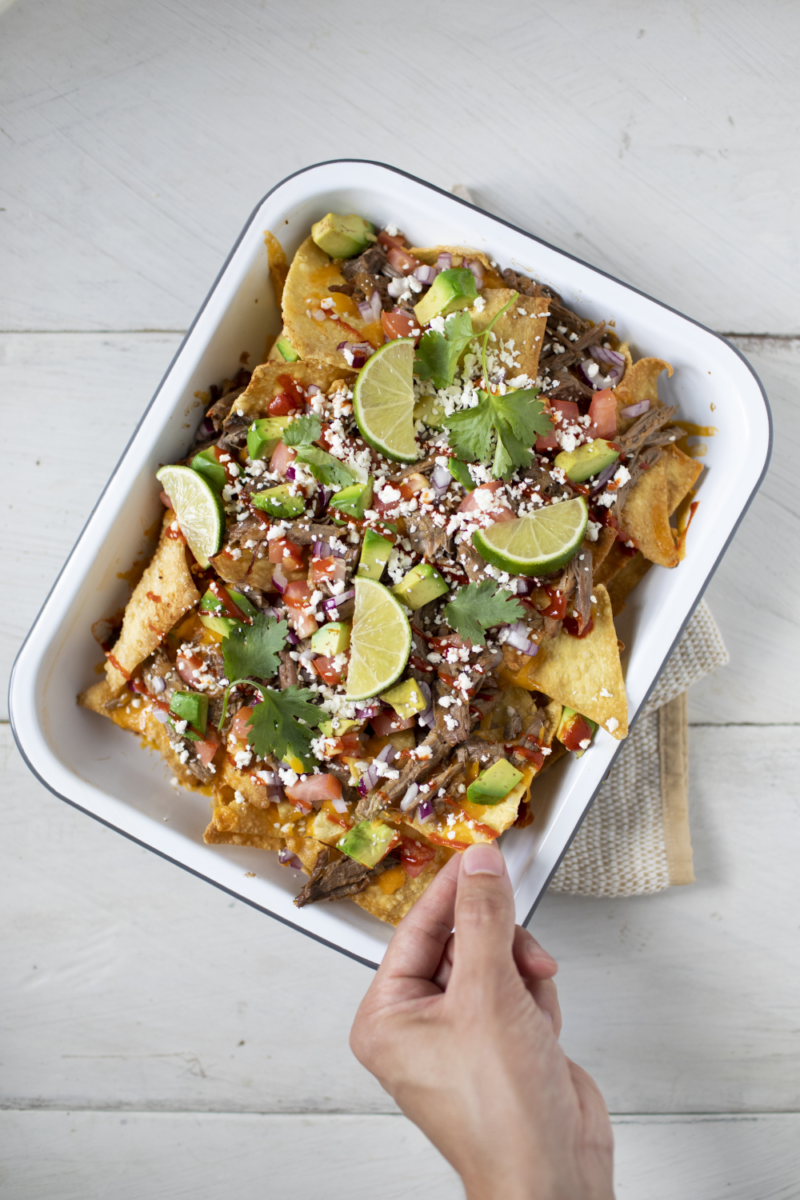 Preparation
Preheat oven to 325 0F (165 0C)
In a medium-sized bowl, mix together the beef stock, garlic, ginger, sesame oil, soy sauce, light brown sugar, water, and sesame seeds for the marinade. Set aside.
Heat the olive oil in a large pot over medium heat. Sear the veal on each side until browned. Season with salt & pepper. Coat the veal with the marinade. Cover with lid & roast in oven for 2.5-3 hours, until tender. Using a fork, shred veal & toss.
For tacos: top soft shell taco with pulled veal, minced red onion, diced avocado, feta cheese & cilantro.
For nachos: top tortilla chips with pulled veal, cheddar cheese, red onion, tomato, avocado & feta. Bake at 350 0F (180 0C) for 15 minutes. Top with sriracha and cilantro.