Are you looking for easy recipes that the whole family will love? We are sharing three recipes that are so easy, that your kids can even help you prepare them. The star ingredient of these easy recipes is Tre Stelle – healthy, low-to-no-waste, ecologically responsible cheeses made with 100% Canadian dairy.
Tre Stelle recently launched Cheese4Change as part of their continued effort to work toward a more sustainable future and reach their goal of carbon net zero by 2050. They are awarding four grants of $5K to schools, and four grants of $500 to students who share recipes and videos of their commitment to the planet with climate and nature friendly foods.
They partnered with Canada's best known gardening expert, Frank Ferragine AKA Frankie Flowers and Steph Gibson, among others to get the message out for Cheese4Change. The experts are parents that want to create a sustainable future for their children. The recipe ingredients are sourced locally (where possible) and create very little waste.
Why not try making these easy recipes with your kids today?
Easy Recipes from Frank Ferragine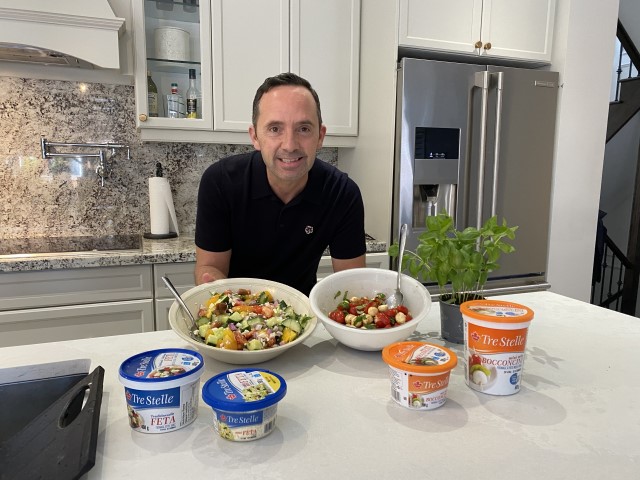 Tomato, Cucumber and Feta Salad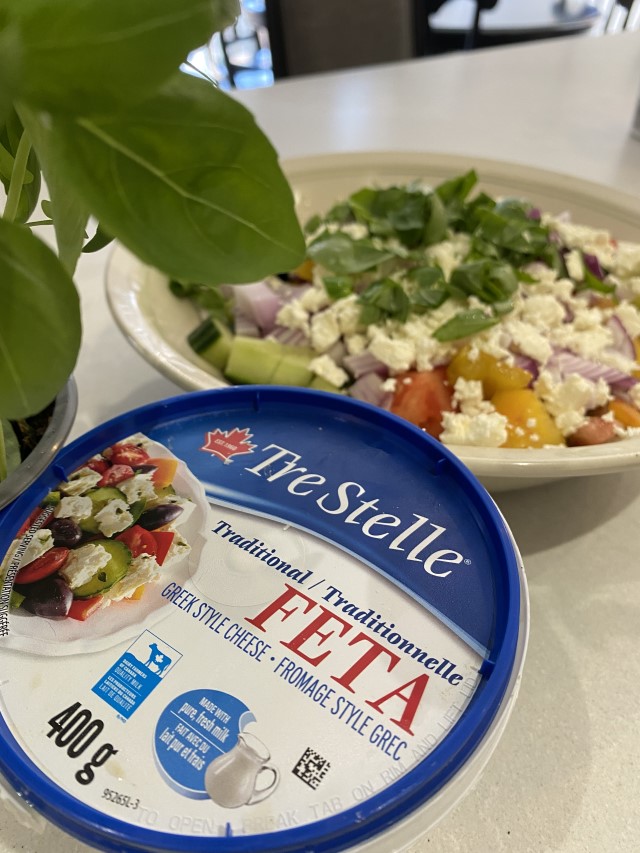 Ingredients
3 large cucumbers peeled and chopped (about 4 cups)
3 heirloom tomatoes chopped (about 4 cups)
1 large red onion chopped
8 oz. Tre Stelle Feta cut into squares
1/2 c. olive oil
1/4 c. red wine vinegar
1/2 Tbsp. dried oregano
1/2 Tbsp. minced garlic 3 cloves
1/2 tsp. dijon mustard
1/4 tsp. salt
1/4 tsp. pepper
Instructions
Combine cucumbers, tomatoes, onion, and feta in a large salad bowl.
Prepare dressing by combining all ingredients and shaking well.
Pour dressing over salad and stir to combine.
Tomato & Bocconcini Salad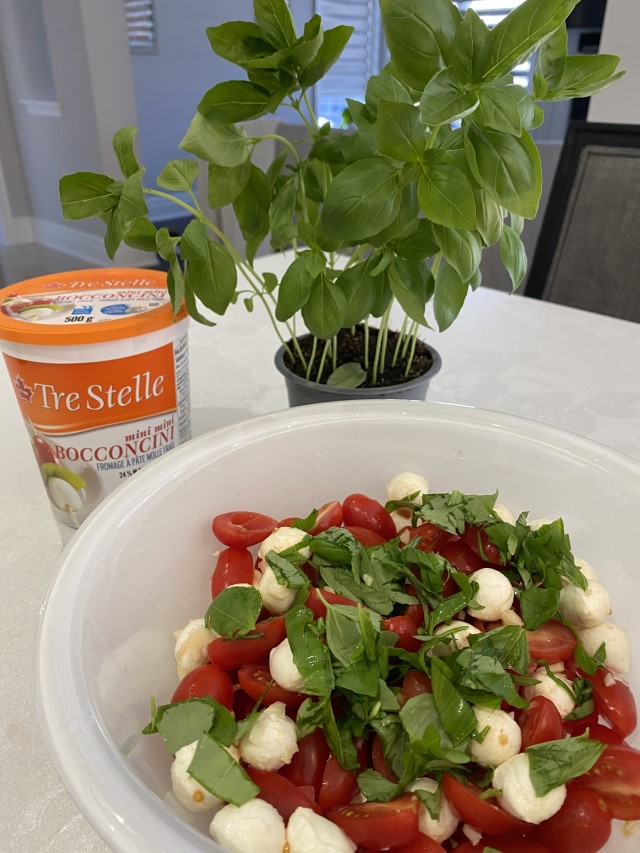 Ingredients
2 Tbsp. extra virgin olive oil
1 1/2 tbsp. balsamic vinegar
1 garlic clove, minced
1 tsp. granulated sugar
600g cherry tomatoes (cut in half)
220g Tre Stelle mini mini Bocconcini (cut in half)
1 cup fresh basil, torn
Salt and pepper
Instructions
Place oil, vinegar, garlic and sugar in a screw-top jar#
Season with salt and pepper, then shake until well combined
Arrange tomato and bocconcini in a shallow serving dish
Top with basil
Drizzle dressing over tomatoes and bocconcini
Follow Frank Ferragine on Instagram @frankferragine.
Steph Gibson's Lemon Basil Whipped Ricotta Dip
Ingredients
1 tub of extra creamy @trestellecheese ricotta
1/4 cup of @trestellecheese feta
2 tbsp olive oil
2 tbsp chopped basil
1/4 lemon juiced
Salt to taste
2-3 tbsp liquid honey to drizzle on top
Instructions
Add feta, olive oil, lemon juice salt and basil to a blender, blend until combined
Add ricotta to the blender and blend until smooth
Put in a bowl, drizzle with honey and serve with sliced baguette