If you are looking for a one stop shop to find everything from beauty to feminine hygiene, items for the home and more, hali has you covered. The brand launched in January 2020, and has everything from tried-and-true products that you love to the latest indie brands. Canadian brands are featured prominently, and since Earth Day is right around the corner, you can also find environmentally friendly products including The Humble Co.'s bamboo toothbrushes.
The company, founded by Roula Panagiotopoulos, is all about bringing cult brands to the market.  Panagiotopoulos is very aware of just how to do this thanks to her background in the consumer-package industry. She has offered leadership to companies like Cake Beauty, Vital Science, and Brookfield Place, and is the first female Chair of the Board at PCPI (Progress Career Planning Institute). She has been nominated for the RBC Canadian Women Entrepreneur Award 2017 and is uniquely qualified to give consumers of all genders and ages exactly what they are looking for.
"We have created hali as a place that uncovers cult-products for today's shoppers. The store brings what's trending to the masses, at no extra costs," says Panagiotopoulos.
We recently spoke to Panagiotopoulos to learn more about hali and the challenges that came with launching the company so close to the start of the pandemic.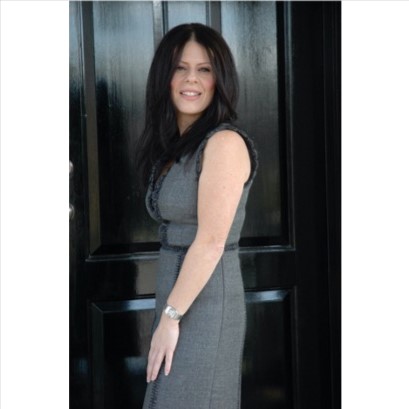 You have enjoyed a lot of success in the business world. Why did you decide to take a risk and become a co-founder of hali?
It was kismet. I'm brought into companies when they are struggling to guide them through to their next phase. In essence, I have five-year terms with companies. I'm brought in to do what I need to do, then I'm done after I've set up the next team.
It was close to the end of the term for one of the companies that I was doing some work for, and our [hali's] angel investor, someone that I've been speaking to throughout my career, called me and said that he wanted to work with me. Both of us have a skincare background and have worked in cosmetics. We couldn't find anything that worked for us, so we decided to create our own opportunity to work together and that is how hali was born. There just wasn't anything in the market that was similar to hali, and the company launched in the summer of 2019.
Sephora used to be at the cutting edge of new indie brands that you couldn't find anywhere else. They are a great company and have done so well, but North America is a very different market than France where it was developed for high end brands. They started out with these great indie brands and celebrated Canadian brands, so it was a great story. Then, all of a sudden, they changed.
There is now less support for Canadian brands and fewer indie brands and we thought, here is our chance to offer them, because there is no other place to find these great products. Our sweet spot is in between what Sephora used to be, giving new, emerging brands the opportunity to succeed. It's really tough out there for indie brands, and we want to form partnerships with them, particularly those from Canada. That's what has made us in the last year and a half.
How are you supporting other Canadian businesses with the site and why is it so important to you?
I reach out to Canadian brands on a weekly basis. There are so many new brands launching, some that I can't even talk to you about because they aren't on the market yet. They come to us now, even just to look for advice on how to enter the market and if they need to change any of their products. It's really exciting to be at the forefront, before anybody else sees these brands. We get really involved now. We've been out for a year, and it's really exciting that brands come to us, likely because of my experience, on what they need to do to launch.
We like to give people a chance. It's easier when you are online because you don't need to bring a lot of products in. You need warehouse space, but you don't need shelf-space. It's easier for brands to launch. I'm Canadian, and love our country so I'm going to be a nationalist and give our Canadian brands a chance. There are some that are at the cutting edge of skincare, feminine hygiene and other categories. Even Canadians don't give Canadian brands the shot that they deserve.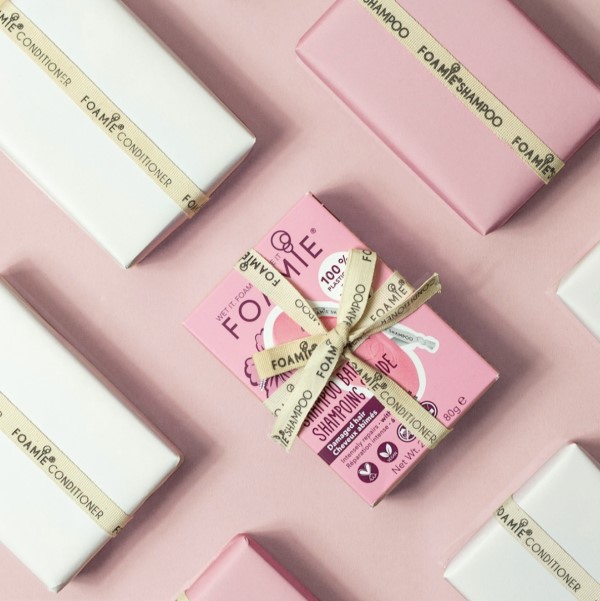 How do you select the products & product mix for hali's website? If I'm a small company, how do I get listed?
It's a very simple process for us. Our mantra is that we want to have high and low, that is how people shop. We look at everything from expensive haircare products to fun, inexpensive products like our masks, which are vegan and cruelty-free and can sell for little as $2.00. When companies come in what we look at is does it follow our high-low mantra?
The second thing that we look as is that they have to be good to the environment. There is a new brand launching called Baiobay from France and we are the exclusive carrier in Canada. Every time you purchase something, they plant a tree. Businesses have a duty to give back in my world. We are not just put on the earth to take; we are put on the earth to give back.
Hali is said to be poised to be Canada's very own Ulta. Ulta postponed their Canadian launch due to the pandemic. What opportunity did this open up for you?
Our five-year plan is accelerated. People keep talking about us as the Ulta of Canada so stay tuned! In the next year, we will have more news coming on our expansion. The door really is opened for us to offer these indie brands. There is nothing like introducing someone to a new brand that they absolutely adore. It can be something as mundane as a kitchen cleaning product from Canada that nobody knows about. I love bringing ethical products to people that offer value for their money that they can't stop raving about.
hali launched a few months prior to our lockdown. What challenges and opportunities did this present?
I literally rolled up my sleeves and did things that I normally wouldn't have to do like packing orders. I got donuts when we needed them because people were stressed with all of the orders that were coming in. Basically, I did whatever job that I needed to. I took that time and said to my entire team that people are apprehensive now. They are scared and buying in bulk. We have such great customers and I adore them, but people were panicking. I just said, let's make sure that whatever they order, it brings them a little bit of joy.
We partnered with one of the companies that we do a lot of work with, 7th Heaven masks. I asked them for 1000 masks and we put those in everybody's order. We literally handwrote a letter to every single person and said, "We hope that your day is going well and that you are staying safe. Here is something a little indulgent for you." People were stressed and we wanted to give them a little bit of joy.
The opportunity was that we gained a lot of customers by doing that one little thing and it was so simple. I always tell my team, to imagine that they are on the other side. You may be having a bad day and you are opening up a simple package where someone took the time to write you a letter and put your name on it with a face mask so that you can sit back and enjoy your day. People loved the gift, but they also loved getting letters from us and we continue to do that to this day. Every package gets a note. We care about every single customer, because if it wasn't for them, then we wouldn't be here.
As a woman who has been very successful in business, what advice do you have for other women who want to start their own business or enjoy more success in their current career?
If somebody asked me that questions 20 years ago, I probably would have had a very different answer. The key for me was having a mentor. I don't know if people truly know the value of having a mentor. It's not just for business. Having a mentor is someone outside of your family and outside of your friends that is an inspiration to you. My inspiration and mentor is Cathy Miner who was the founder of the dermaglow skincare line. I worked with her a long time ago and moved on to a different company and she sold dermaglow [to Valeant]. I admired her a lot. She started her company when her kids were babies. In the span of ten years, she was able to sell her company for $10million. That's a success to me, but not just because she sold her company. It was what she taught me along the way.
We have become friends at this point and she is still my mentor. I will go to her with any type of business or personal problem that I have. She was the one that taught me to take every issue and concern and turn it into something positive. She taught me the value of surprise and delight and we always go above and beyond with our customers [at hali]. People really appreciate when you take the time to find a solution. She taught me that you can always turn a situation around in business or in your personal life.
Having a mentor is key and will help make you a well-rounded person. Sometimes when you have a mentor, and you can talk the situation out and you will come to your own conclusions. Cathy told me that I was an inspiration to her as well and I thought that was the greatest thing. I see her as a mentor and now she has become the mentee. I love and support all of the women that I work with 100%, but I want all women to support one another.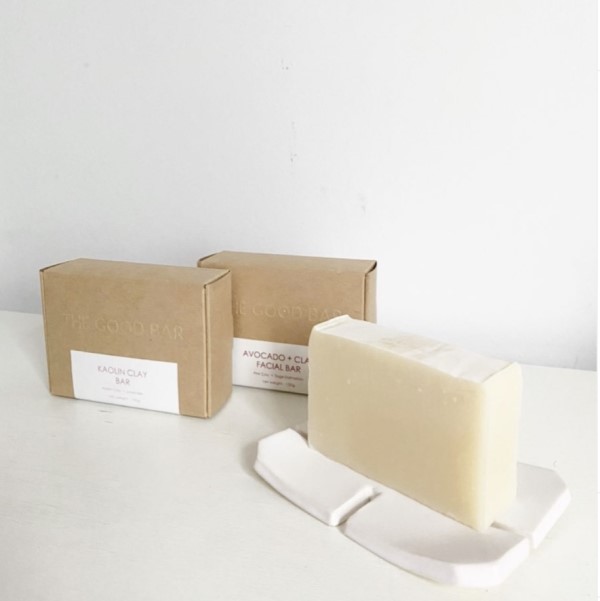 What is on the horizon for hali? What brands can we expect to see?
As mentioned, Baiobay just launched on our site. KITSCH does a lot a fun hair accessories like shower caps with palm trees and the claw banana clips that are back in style and they will be online shortly. hali has an indie makeup line called Dome that we are in final talks with. We are continually bringing on new Canadian brands. We just launched Midnight Paloma out of Vancouver and Smartliners Organic Period Pads out of Montreal which are reusable. The company growing quickly and continually bringing on new brands that we are excited about.
You can order from shophali.com or follow them on Instagram @shophali_com