While we continue to practice physical distancing for the foreseeable future, and you can't go to your esthetician for a facial, we are bringing the experts to you. Cinzia Motta has been an esthetician for over 35 years and is known in Toronto for her facials.  Selfcare and skincare shouldn't stop because we can't get a facial – it should be part of our daily routine.  An esthetician will recommend products and treatments targeted to your individual skin type and skin concerns.  Many are doing individual consults so that you can maintain your skin until you are able to get a professional facial.  We spoke with Cinzia to get her tips for caring for your complexion at home.
Morning Routine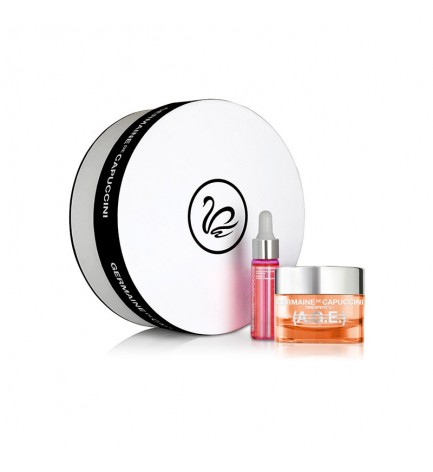 Your morning routine is all about protecting, lubricating and treating your skin.  It is important to exfoliate your skin in the morning.  Cinzia recommends a mild physical exfoliant.  This will slough off any dead skin so that any active ingredients that are applied to your face after will penetrate.  If your skin is thick, oily or dry, active ingredients will not penetrate.
Next, use a serum that is targeted to your skin's issues (oily, dry, mature, etc.)  After you use a serum, you can apply a moisturizer.  Your final step will be to apply a sunscreen with an SPF of at least 15 to protect your skin from the sun and to help minimize photo-aging.
Nighttime Routine
The process is the same for your nighttime routine.  Your skin repairs itself at night while you sleep.   It's always important to use a repair product at night.  A sleep mask, for example, should contain ingredients that repair skin.  The serum that you use at night will be richer than your daytime product.  A good product to look for is hyaluronic acid.   It absorbs up to 1,000 times its weight in water, hydrates and plumps skin. Use your products in the same order as you did for your daytime routine, eliminating sunscreen.
If you have been having treatments to reduce the appearance of dark spots,  there are products that you can use at home in the meantime.  Remember, results are not immediate and you need to be consistent and use them daily.
Weekly Routine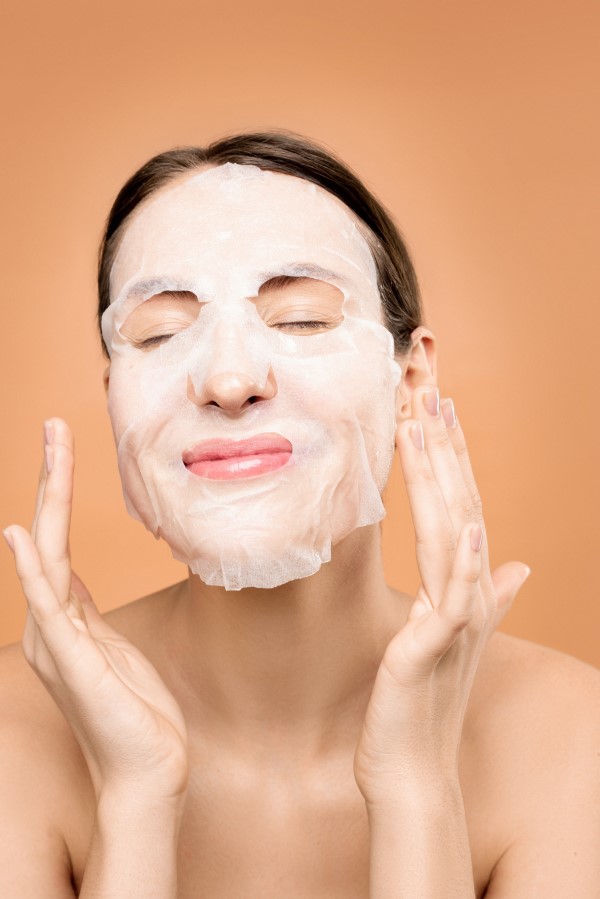 Incorporate a mask once a week.  You can do it every 2-3 days depending on your skin care needs, the mask's active ingredients and directions. Fibre or sheet masks are very popular right now.  There is a mask out there for every skin care need.  There are some, like oxygen masks, that will work for any skin type.  Make this a weekly routine by doing a mother/daughter facial or have a virtual "Girl's Night In" and mask with your close friends.
Rollers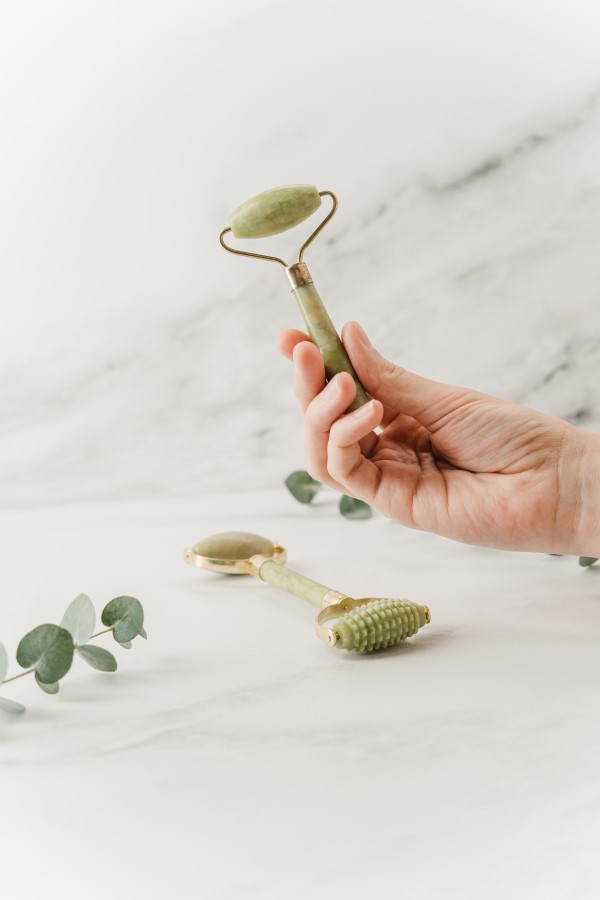 Rollers can play an important part in skincare.  It's like the gym for your skin.  You are doing expansion and contraction of a muscle when you are rolling.  You can use a small part of the roller and roll it away from your eyes to help with puffiness.
If you wake up swollen in the morning, use the roller to promote lymphatic drainage.  Rollers also help calm down the skin.  They are created from different stones like jade, amethyst or quartz.  The rollers are supposed to give off different energy, but the real benefit comes from the act of rolling itself.  Cinzia recommends using one daily, and then applying your serum which has active ingredients.
Don't use or buy needle rollers – you can hurt yourself or damage your skin.  Leave intrusive treatments to professionals like your esthetician or dermatologist.  They are trained in procedures like micro-needling and micro-blading.  Never attempt these on your own at home.
Remember, your skin extends below your neck – it is important to look after your body too.  Your body requires exfoliation and a good moisturizer as well. An esthetician will look at all of your skin.  Finally, make sure that you stay hydrated and drink lots of water.
Follow Cinzia's Esthetics on Instagram