Chicago is one of the most people cities in North America, and the bar at LondonHouse gives you an incredible view of the skyline.  Specializing in re-imagined American cuisine and cocktails, it is a must visit in the Windy City.   While you wait to travel, here are two of their most famous cocktails.  They are both unique and delicious.
Berry Basil Sangria
Adam's Berry Basil Sangria  is reminiscent of fresh herbs and berries, combining a tart rosé wine with blueberries and the bright aroma of basil leaf that showcases summertime in a cup.
1 1/2 oz Vodka
3/4 oz Blueberry Syrup
3/4 oz Lemon Juice
1 oz Rosé Wine
Garnish: Fresh Basil and Lemon Wheels
Instructions: Combine all ingredients in a wine glass over ice and top with seltzer water. Garnish with fresh basil leaf and lemon wheels.
Pistachio Fizz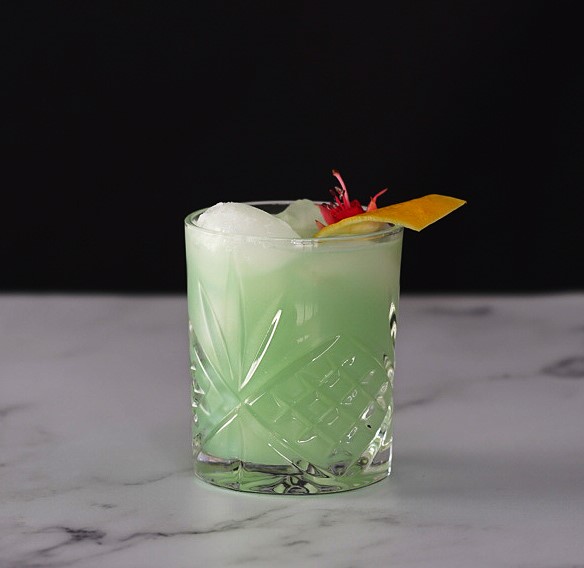 With a pastel green hue that's Instagram-worthy, the Pistachio Fizz starts out with sweet floral notes and finishes with a unique nutty flavor.
1 1/2 oz Gin
3/4 oz Lemon Juice
1/2 oz Pistachio Orgeat
3/4 oz Lychee Puree
Garnish: Edible flowers and Lemon Swath
Instructions: Combine all ingredients in a cocktail shaker and shake to chill. Fine strain into a Collins glass and top with soda before topping with ice.