This fall, our Editor-in-Chief Caroline Elie is collaborating with Chic Style Design jewelry line for a collection that is both sophisticated and classic and offers timeless and trendy pieces. Link Collection features looks with black onyx, a paperclip pattern, pearls and straight shapes. They are the perfect jewelry pieces for the professional woman who likes to wear fine, stylish jewelry. To celebrate the launch of the collection, we spoke with Mélanie Gamelin, the designer behind the Quebec line, to learn more about her inspiration and vision for the new pieces now available online. Psst. Hurry up, because the items may sell like hot cakes!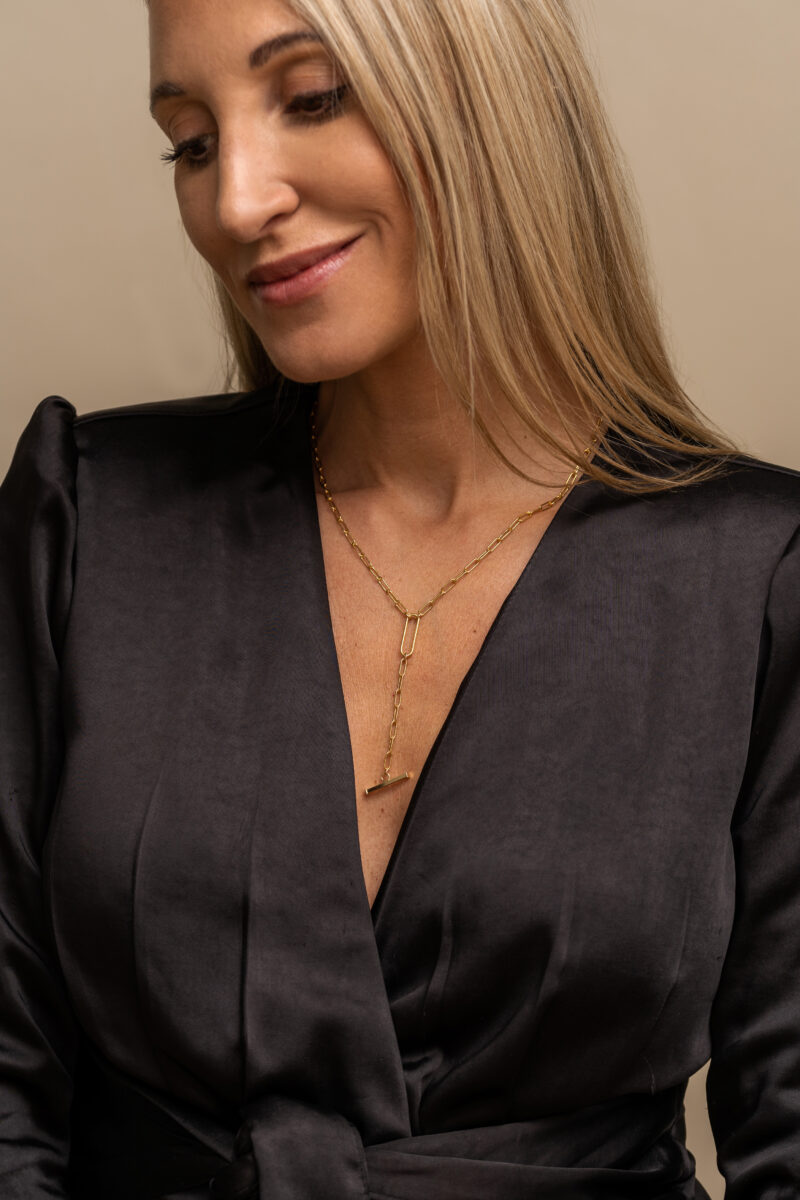 Why did you call the collection Link and what does the name mean to you?
This word makes me think of all the meaningful connections that we make over time and then, all the wonderful moments that come with it. I thought the paperclip was perfect to illustrate this inspiration. I also completed the collection with some pieces made with semi-precious stones in black, either onyx or spinel. The intention was to create a collection that celebrates all of the important people who contribute to enriching our lives.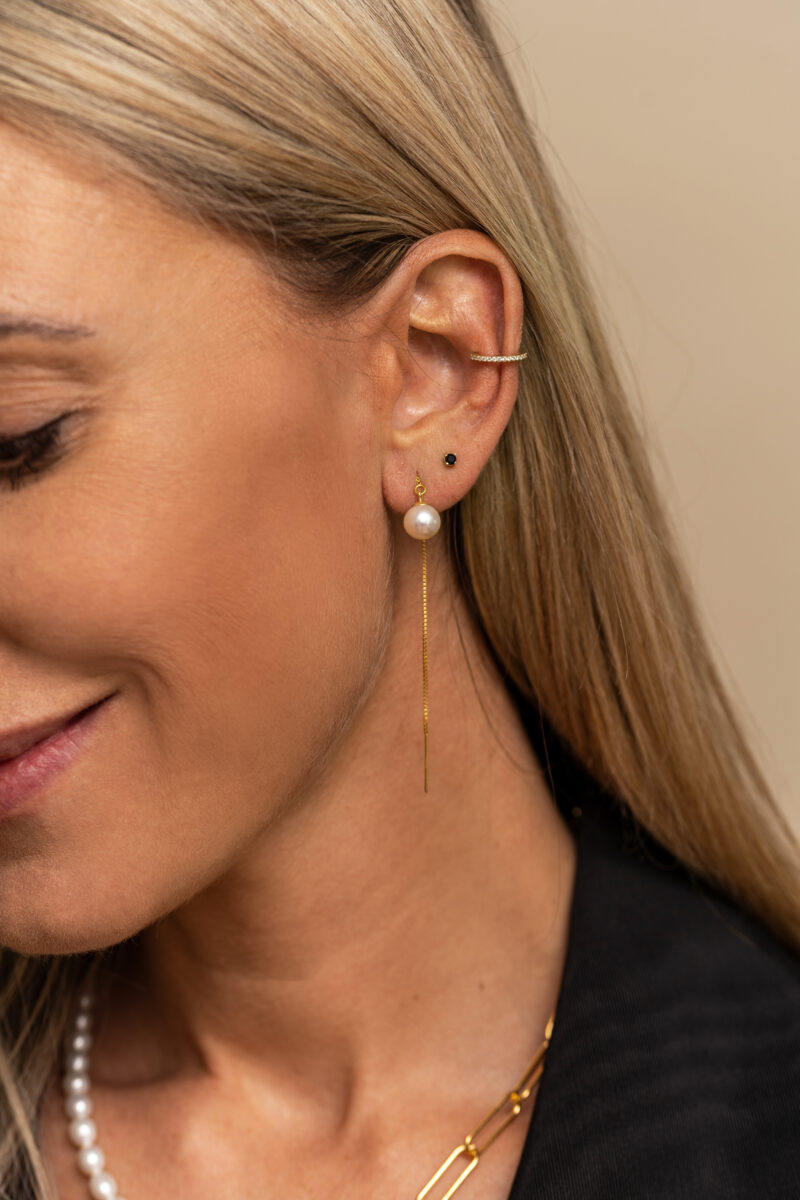 Tell us about your inspiration behind the collection.
People amaze me because everyone has their own story. Meetings are a source of continuous inspiration since each person has something unique and extraordinary!
It's amazing when you consider that one person can change and influence the course of your life. We are all intimately connected to each other. I just have to think about my husband, my children or my friends, and I feel so pampered and fulfilled! Just thinking about it evokes so many beautiful and sweet memories, the bonds of friendship and love help to create plots of happiness for us.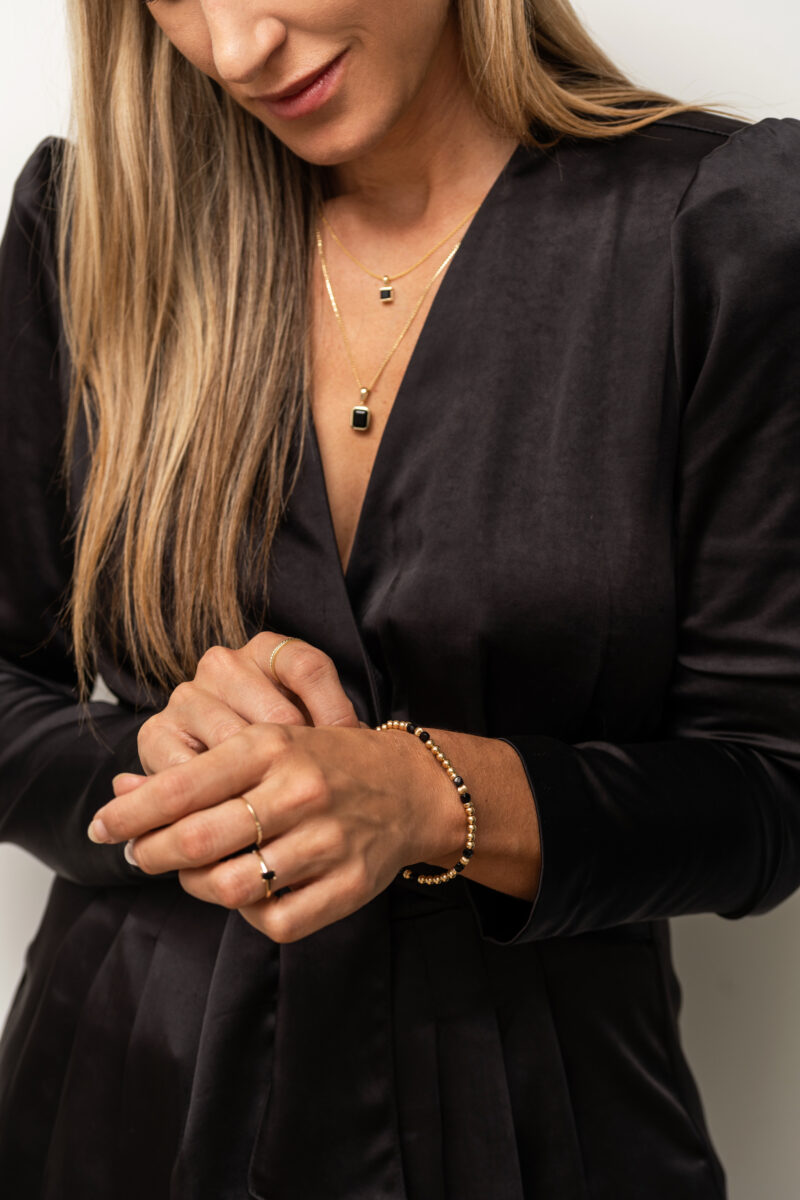 Who do you think the Link collection is for?
At once casual, refined and bold, this collection has been designed for the modern woman who appreciates simplicity without sacrificing luxury and quality. The one who carefully chooses her jewelry and invests in quality pieces. Because accessories are an expression of their style and a simple way to celebrate both precious moments and beauty every day.
Why did you choose to collaborate with Caroline Elie for this special collection?
I have been secretly admiring this woman for some time for her classic and modern style. She is a person who loves beauty without being superficial, a woman who seemed to me to have good values.
From our first meeting, I discovered a woman who is approachable and I immediately appreciated her for her simplicity, her sweetness and her authenticity. I found a passionate woman who obviously appreciates luxury and quality, but remains unpretentious. All values in that I recognize in myself.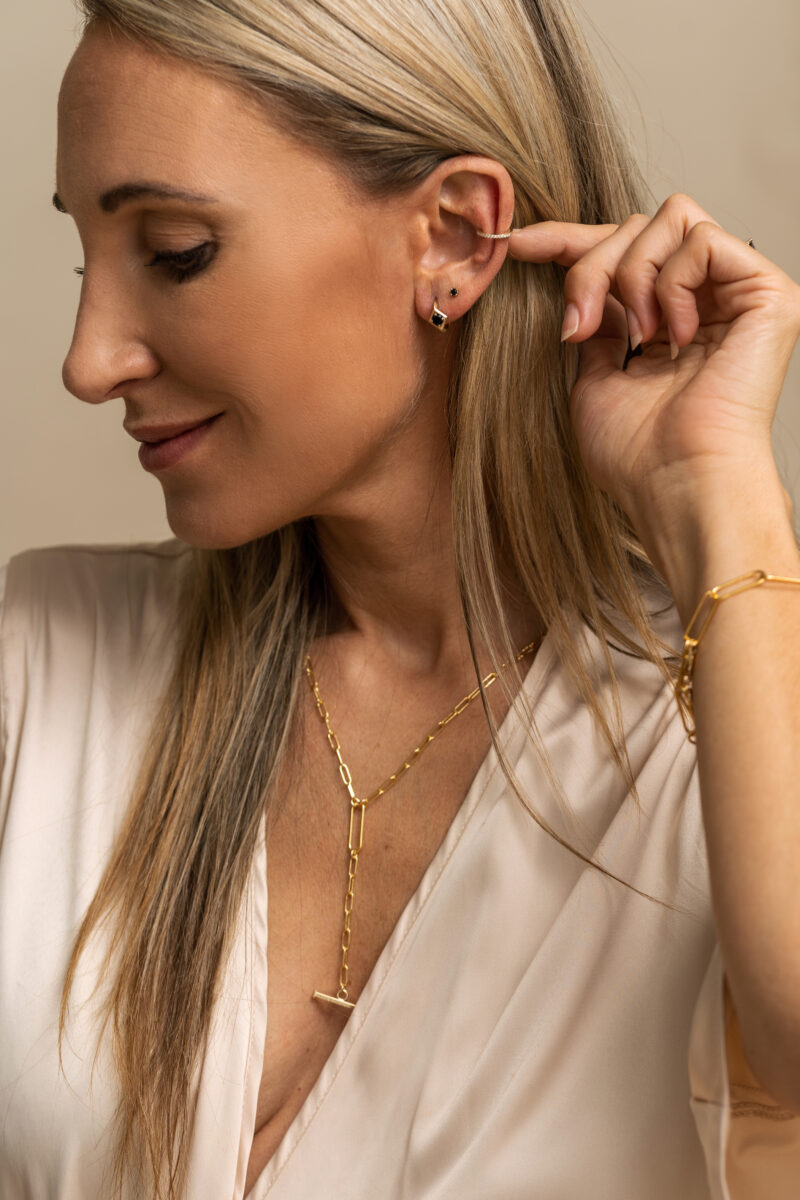 What are some of your favorite pieces from the Link Collection?
It's difficult to choose since I love them all!
I love the paperclip choker which is, in my opinion a statement piece that can be worn alone or mixed with other chains for more effect.
I also always prefer versatile pieces like gold chains because I can wear them alone, layer them or simply add a pendant to change the look. For me it's a must! I also fell in love with the pretty 14-carat gold pendants in onyx. I chose a square shape and a rectangular one to respect the minimalist side of the collection.
I also really like the pearl necklace and paperclip, a modern and more current version of the classic pearl necklace that mixes pearls and paperclip meshes.
On the other hand, I believe that the most unique piece is the choker composed of black spinel. A rare semi-precious stone, designated as the crystal of love. Less expensive than the black diamond and yet just as bright, this precious mineral is uncommon in the world of jewelry, making it an even more special piece. Gold and black is a classic combo that can always be counted on for a chic and sophisticated effect.