The holiday season can be a whirlwind of parties, family commitments and get togethers.  All of this means that you have less time for yourself.  There are gifts to buy, party clothes to try on and, of course, Boxing Day shopping.  The good news is that you can still stay on top of your finances and even stick to a budget during the busy holiday season.  With new digital tools and rewards points as options, it's easier than ever to find ways to save.
Here are our top tips to help you spend smarter and save money in the process:
Keep Track of Where Your Money is Going
Many of us don't track our spending during the holidays the way that we do the rest of the year.  We feel more generous with our families, friends and even ourselves.  Some of us end up mindlessly spending, going over budget because we found the perfect gift for our finicky significant other or the sparkly dress that we just had to have for a New Year's Eve party.
RBC's NOMI can really help with its suite of innovative solutions to help you save money and make managing your everyday finances easier. NOMI Insights lets you know exactly where your money is going with personalized trends and alerts, which are key this time of year.  Since it's available through the RBC Mobile app, it's easier than sitting down and pouring over a spreadsheet.  NOMI Insights uses your transaction history to identify trends, unusual activity and savings opportunities and then provides you with valuable insights to help you manage your money.  It will help you stay on track of your spending and know where your money is going without you having to do any work.
Make a Holiday Budget
It can be hard to know where to begin when budgeting for the holidays, but it's never too late to start. Even if you've already picked up a few items from your holiday shopping list, set aside some time to determine who you need to buy for and what you want to spend. Not only will it make it easier to stay on budget during the holidays, but making it a habit now can help you start the new year off right.
You can also use NOMI Budgets, which uses artificial intelligence to proactively analyze your spending history and recommend an appropriate budget.  It will even notify you when you reach 50%, 75% and 100% of your budget.  How convenient is that?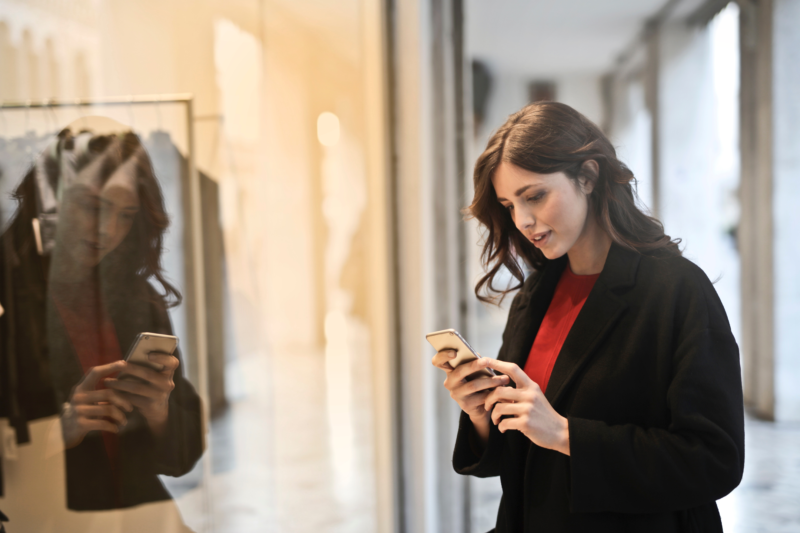 Shop Wisely and Find Money to Save
It can be difficult, but it's not impossible, to come out of the holidays with some savings. Since retailers have sales throughout the holiday season, start by checking online for deals to help save money. It's also a great idea to pick up gifts as you see them so that you aren't rushing around last minute.  Last minute shopping can be stressful and lead to increased spending.
Using NOMI Find & Save can also help.  It uses technology that predicts your expenses and spending patterns, finding money in your cash flow. It then identifies opportunities to save and automatically moves money into your savings when you've got some extra on hand. The average NOMI Find & Save account tucks away $197 per month. You can use this money to pay off your credit cards or put into your savings.
Make the Most of Your Rewards
The holidays are the perfect time to redeem rewards points to help you save money. RBC Rewards, Canada's largest bank-owned loyalty program, can help you stay within budget and get all of the things you need – all while earning bonus points, receiving cash discounts and redeeming for items on your holiday list.
Whether you wish to redeem points for merchandise from brands like Best Buy, Apple or Dyson or gift cards from top retailers such as Amazon and Petro-Canada, there is a lot of flexibility and choice with this program. You also have the convenience of paying for your holiday presents with your RBC Rewards points in-store.
For those who have already done their holiday shopping, you can even use your points to pay down your credit card balance or to cover everyday bills – like phone, internet, utility bills and more. RBC Rewards is available through the RBC Rewards website, online banking as well as the RBC Mobile app.
Learn everything you need to know about NOMI here or check out the RBC Mobile app at rbcroyalbank.com/mobile. Discover the benefits of RBC Rewards here.
In partnership with RBC.