There is exciting shoe news beyond the riding or hiking boots for Fall 2019. The return of the ladylike trend is even more evident in shoes than what we saw with the fall coats. We are talking about new shapes, re-imagining the classics and the choice of prints and colours. There is also a hint of glamour, even for daytime. Here are five DIVINE shoes that are in-store now that will definitely inspire the #Divinista in you!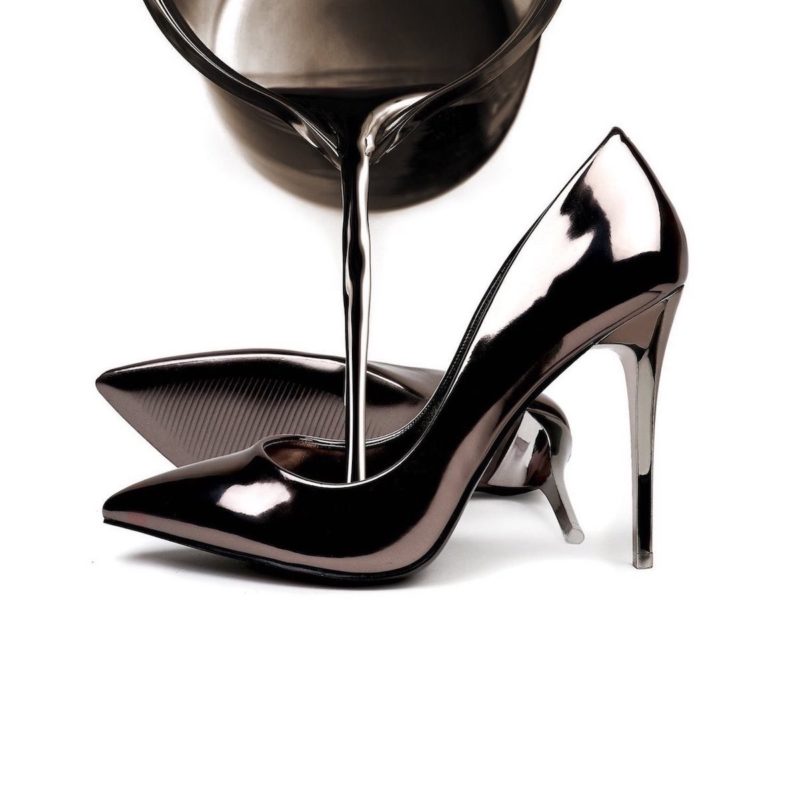 HOH Mono Heel –  Pewter  | House Of Hayla | $90.00
PUMP IT UP & LET IT SHINE
Harper's Bazaar declared the return of the pumps this fall, and we love this! We spotted this flawless pair of House of Hayla pumps at Toronto Fashion Week on the RVNG Couture runway and on celebrities like Cait Alexander. We especially loved them in pewter as it combines another hot fall trend – metallics. The shoe comes with a 4" heel or a kitten 2.7" heel. If pewter is not your thing, this gorgeous pump is available in many other colours including neutrals. Get ready ladies, let's pump it up and let it shine!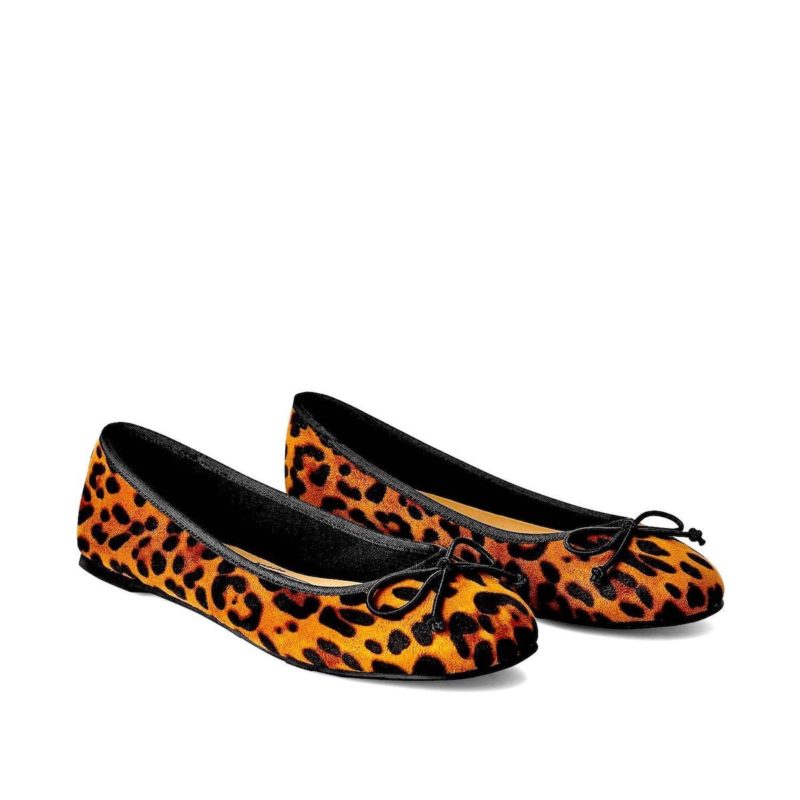 George Women's Kiki Flats – Leopard  | Walmart | $7.00
YOU ARE NEVER FLAT WITH SOME ANIMAL MAGNETISM
We love flats, and no, they don't have to be boring. The key is to update this staple with what's on-trend each season. This is  why we love these George Kiki flats in the on-trend leopard print. They are simply perfect for a beautiful fall day. These well-priced flats also come in 5 other colours including python and metallic. How can anyone say no to George? It is definitely time to do the Kiki with this fantastic find!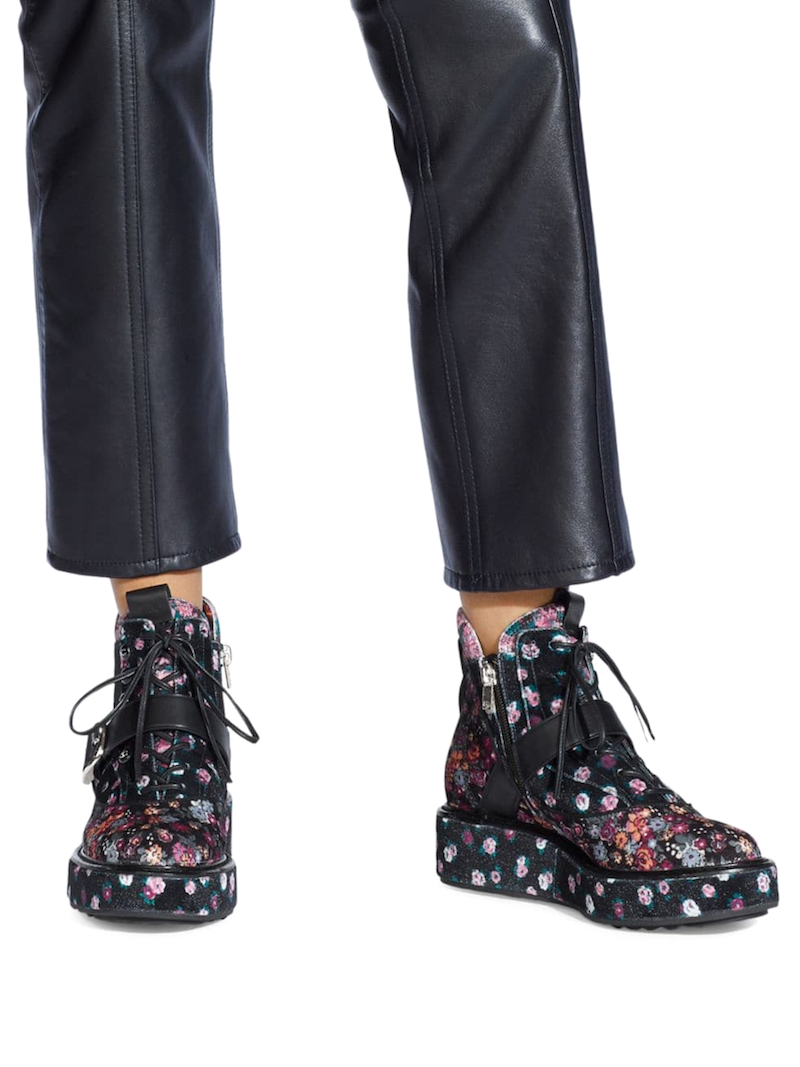 Velvet Chelsea Urban Hiker Boots | Coach X Tabitha Simmons at the Hudson Bay |$245.00
PRETTY FLOWERS FOR THE URBAN WARRIOR
Fall calls for boots that we can romp around town in from day to evening. These boots feature another fall trend – floral prints on shoes. These delightful floral boots are from Coach's collaboration with stylist-turned-shoe designer, Tabitha Simmons.  Tabitha Simmons is currently one of the most coveted labels for the fashion set and shoe connoisseurs. These Chelsea-style hiker boots in floral printed velvet are a standout.  Stay tough but always pretty.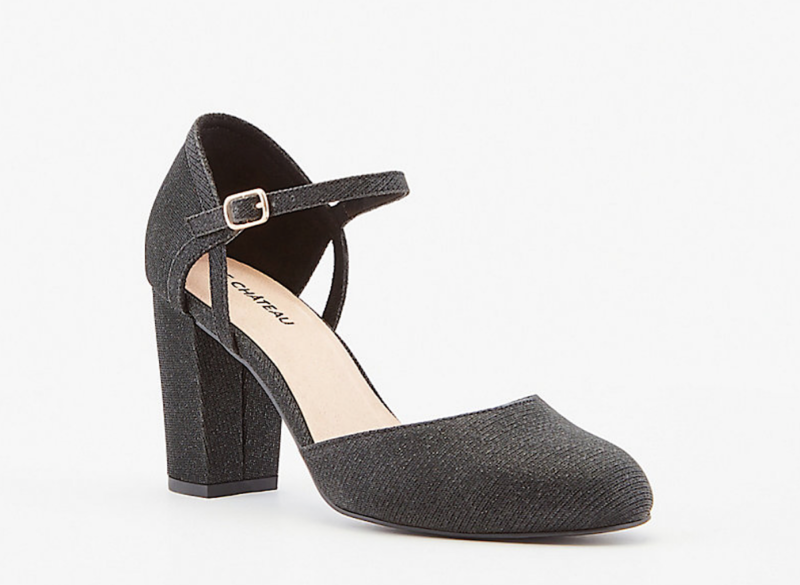 Metallic Round Toe Mary Jane Pump | Le Chateau | Can$69.95
THE MARY JANE IS ALL GROWN UP
We see the return of Mary Jane's this fall in line without girlish styling. The Mary Jane's of this season are more sophisticated with grown-up details. This is why we love this pair of Metallic round toe with 3.25″ heel at Le Chateau. There is definitely understated glamour with the lustrous metallic thread in the fabric upper.  Besides the black featured here, they also come in gold and pewter. If you are feeling cheeky in these, you can wear them with socks or tights just like on the runway. Dress it up or dress it down, you decide!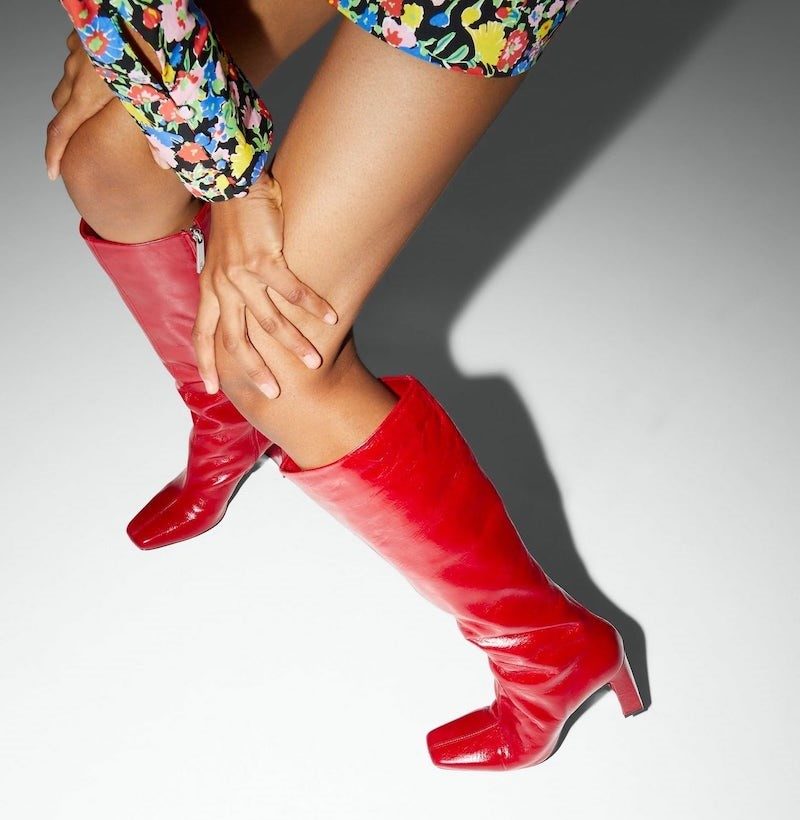 Patent Leather Heeled Boots | ZARA | $219.00
IT'S COOL AGAIN TO BE SQUARE
Fashion is currently obsessed with the 90's, and this hot fall trend is transforming the square toe found in men's shoes into desirable details on women's shoes.  Once again, Zara is ahead of the pack with shoe options for the new season. This red patent leather number from the Spanish fashion store is also on trend for high boots. The key to buying a pair of tall boots is the comfort factor. So, make sure the boots are made with soft, leather uppers.  These boots are surprisingly practical with the 100% vulcanized rubber sole.