With the summer coming to an end, we are really looking forward to dressing up again in Fall 2019 trends. We are ready for a change from the sportswear influence of the past seasons.  We found five DIVINE fall coats that will ease you into some of our favourite trends. Needless to say, these coats will also work effortlessly for the weekend. Before we pull out our parkas and down jackets, here are five coats that capture the mood of the upcoming season.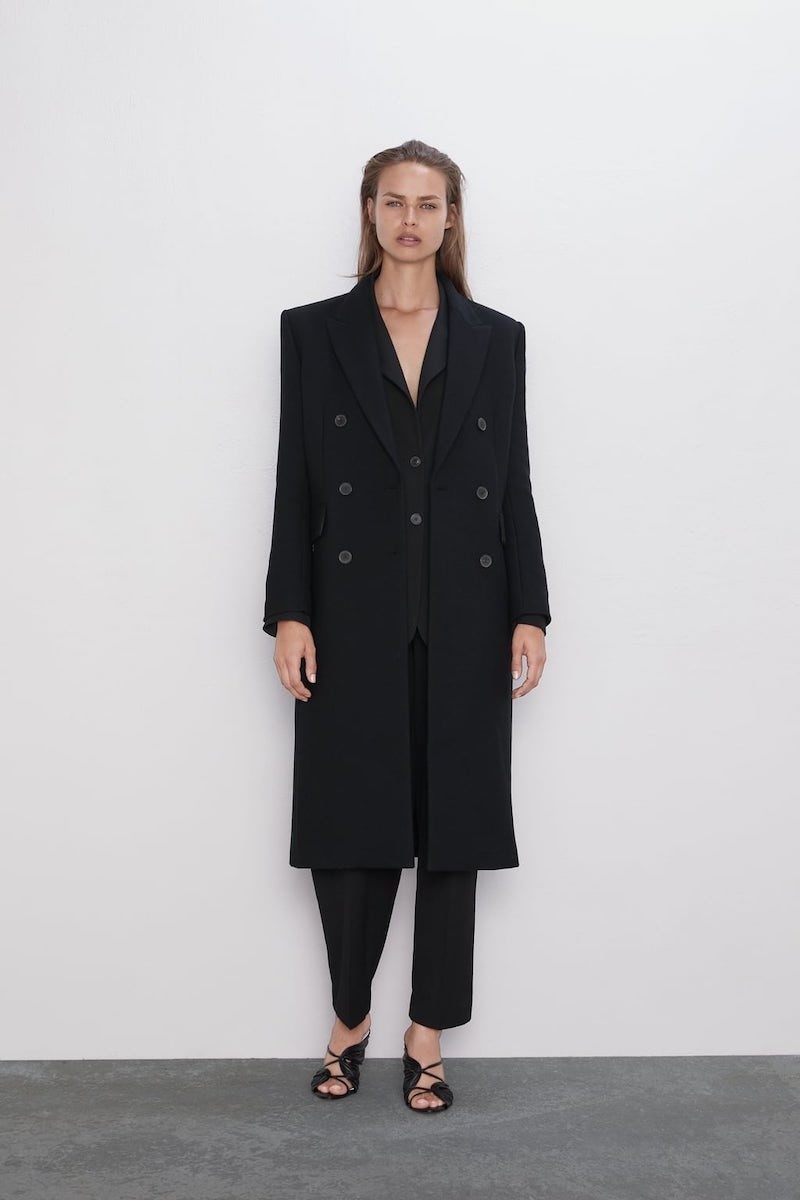 As we toy with the trend of wearing suits, we found more inspiration from our dads. How smart they looked in their three-piece suits and overcoats. For this look, we discovered this double-breasted coat from Zara. We love the structure and understated elegance. The updated power shoulders make this coat a fresh wardrobe addition! Need to sale this one of the best fall coats for value.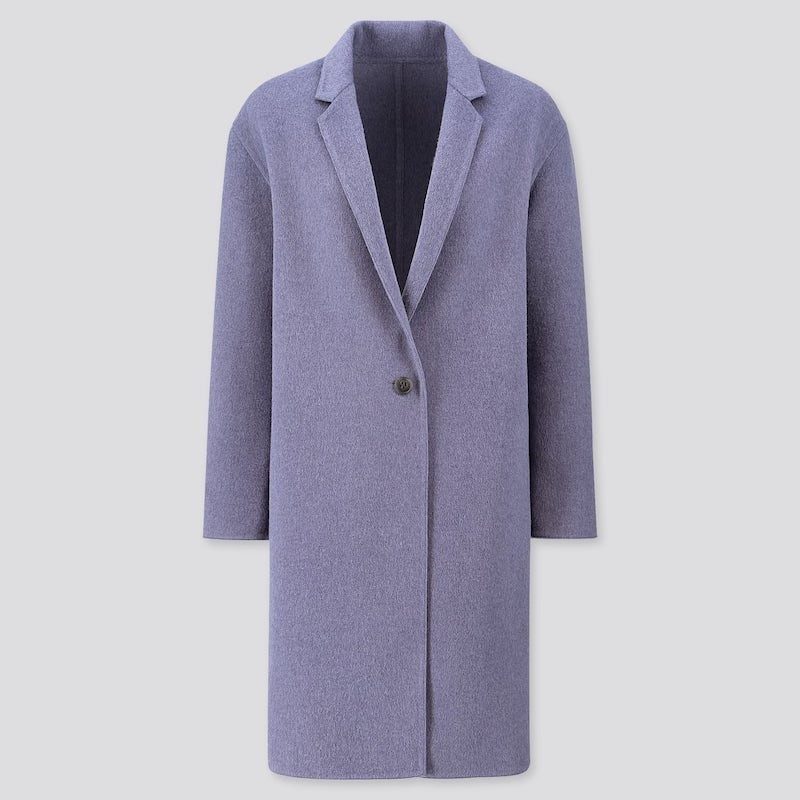 It is all about purple this fall. And we are talking about purple in all shades. What we love about this colour is that it works really well with the predominantly black and grey wardrobe that we women seem to gravitate towards. Since this is a trendy piece, we found this well-priced single-breasted wool number in periwinkle from Uniqlo! This wool-blend brushed fabric is so soft in an on-trend cut. Just a quick heads up, the coat is listed as blue but this DIVINE fall coat is periwinkle blue with hues of lavender. At this price point, we are not going to get technical about whether its blue or purple. This coat is also available in navy, light grey and brown.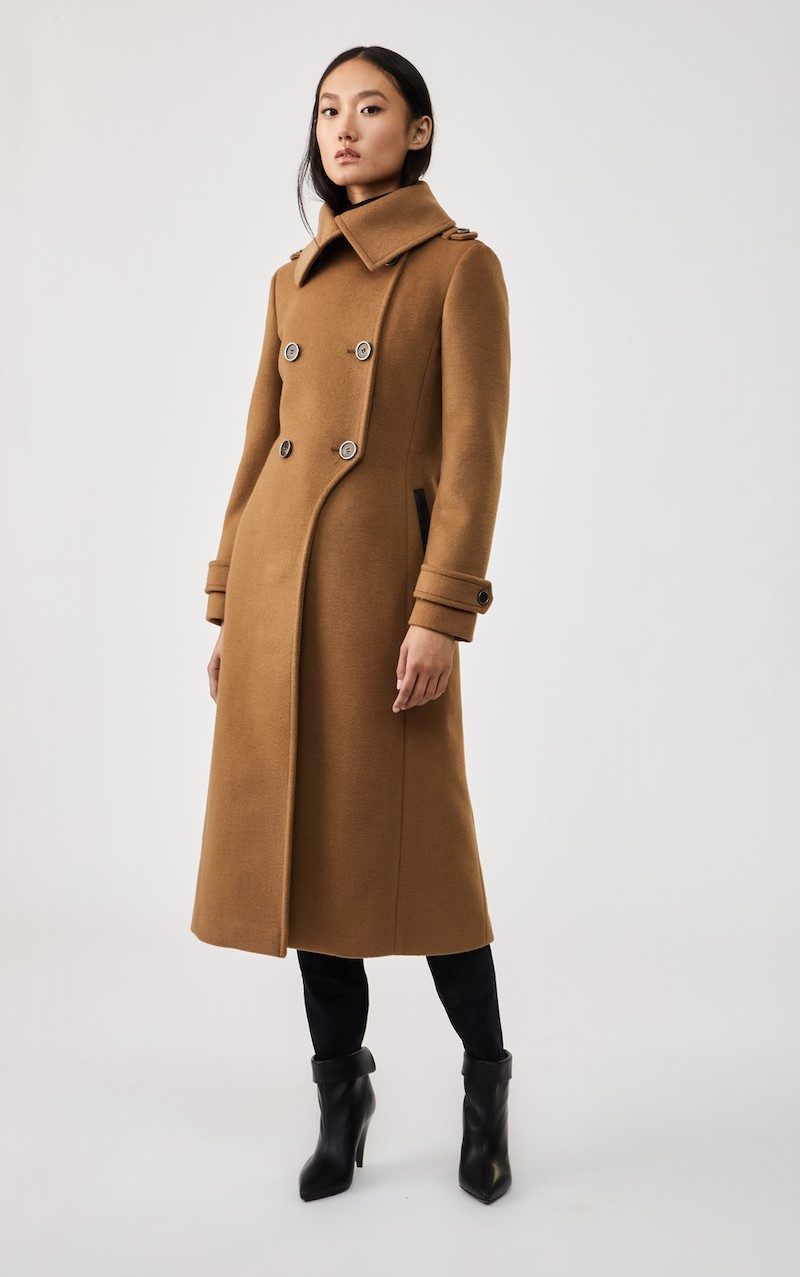 If the colour purple is not your thing, stick to the classic fall colours but add a twist to the silhouette. We found this flawless Elodie, wool double-breasted coat at Mackage with an exciting front cut. The camel coat is semi-fitted with menswear-inspired details like the shoulder and sleeve tabs. There is also the overlapping shirt collar with buttons. If you still prefer a darker shade, this chic coat is also available in navy. This is one of the best DIVINE fall coats to feel bougie in!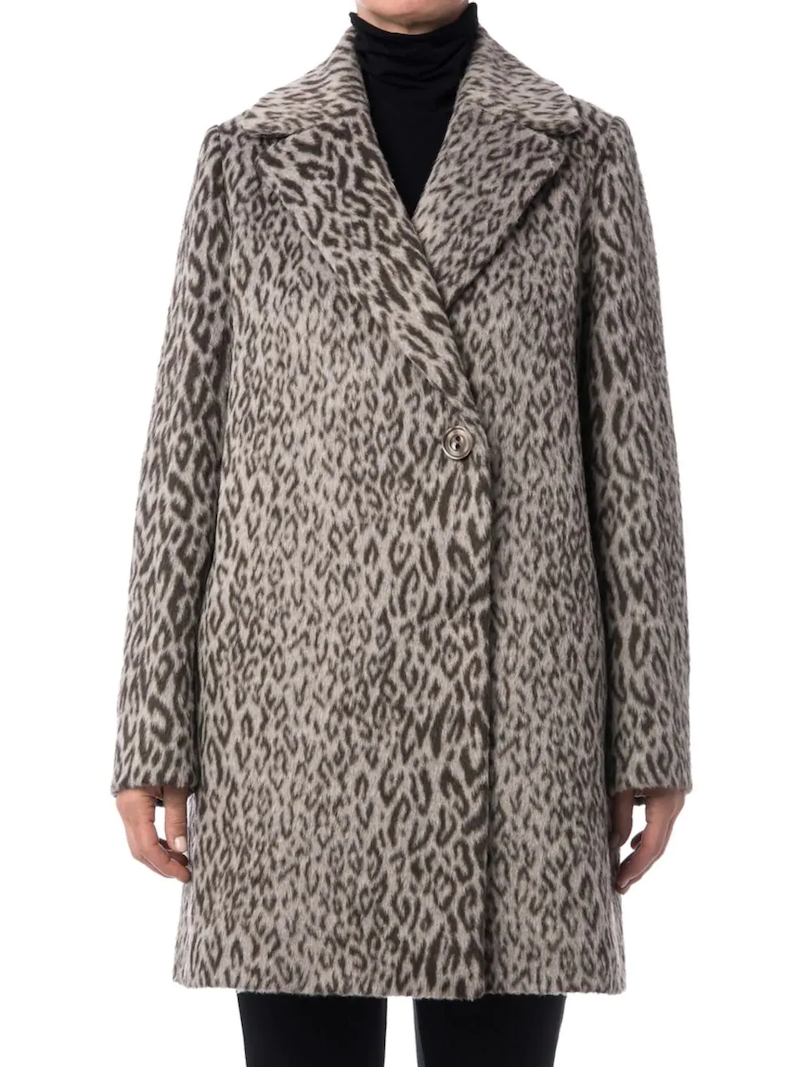 The animal print has never been stronger. This trend expands to outerwear for the masses. If you really love the spots, invest in a coat that you will be wearing for seasons to come. Focus on a classic style and in a colour that you will not be sick of. We zeroed in on this gorgeous leopard coat in grey from Cinza Rocca Icons. The colour is subtle, and the cut is impeccable. Get adventurous now and stylishly stand out in the sea of black coats. The jacket is also available in off-white ecru.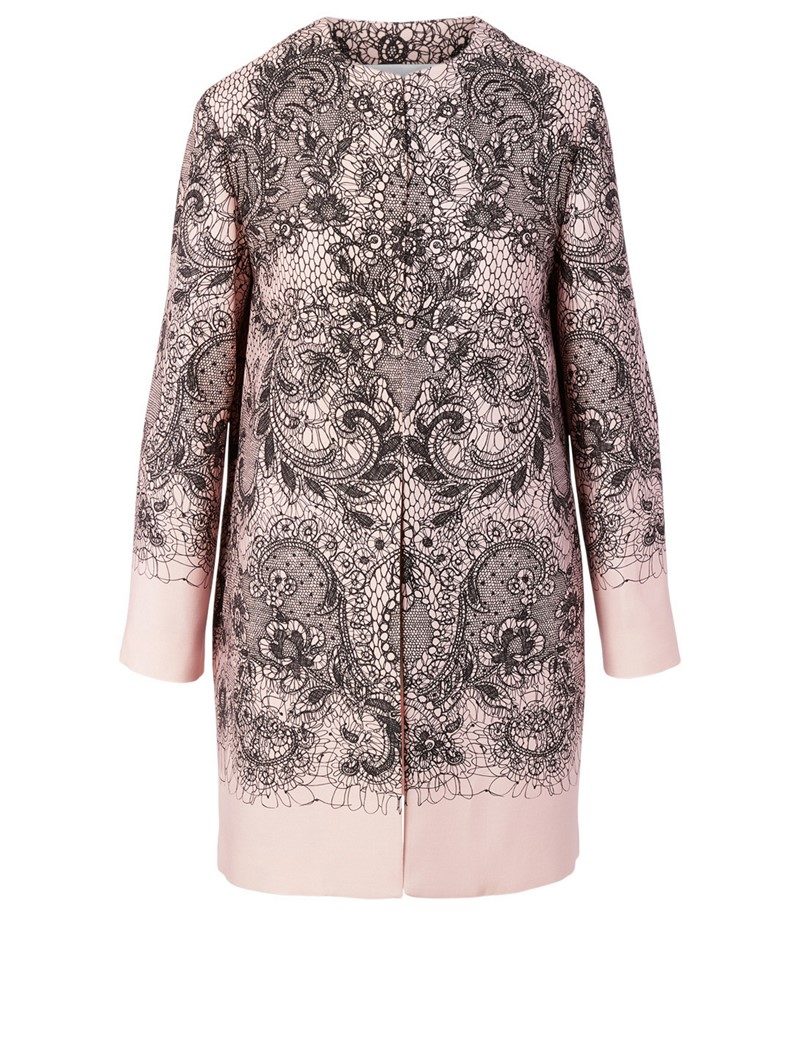 We are excited that lace is a big statement this season. As fall styles roll in the stores, we are on the lookout for how designers will work lace into the modern wardrobe. We immediately fell in love with this wool and silk Valentino coat at Holt Renfrew. This ultra-luxurious coat delivers the perfect balance of romance and magic. If you decide to splurge this fall, this is what we recommend. What an absolutely DIVINE fall coat!
For more Fall inspiration, check out our divine finds of  Fall Accessories and Fall Shoes.