Corporate social responsibility was increasingly becoming important before the pandemic. Since March, it has become even more urgent. We are focusing on what some of Canada's largest companies are doing to integrate social and environmental responsibility into their day to day platforms. First up is Shoppers Drug Mart. The national drug store has a long history of supporting women's health issues in Canada.
We recently spoke with Lisa Gibbs, Director of Community Investment at Shoppers Drug Mart about why the women's health mandate is their focus. When asked about why she was so passionate about awareness herself, she said the following:
When you look at women's health and the diseases that affect women, you have to think about what women need to know, then you hit that wall because women look after everyone else in their life first. It's about convincing them that they matter.
Gibbs has spent years working on programs that impact women's health across Canada. She gave us insight into why Shoppers Drug Mart went in a different direction this year. Read more now: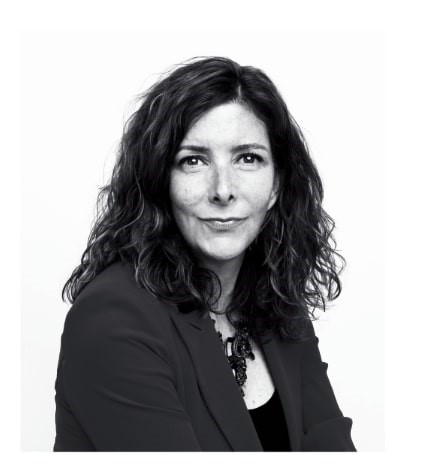 Why is Shoppers Drug Mart taking such a leadership role in women's health issues in Canada?
Women are the primary customers at Shoppers Drug Mart. Over 75% of Shoppers Drug Mart's store teams are made up of women from pharmacists to the cosmetics team to the front store. There is growth in the number of female pharmacist/owners of Shoppers Drug Mart franchises. Women's health is also under-represented in corporate charitable initiatives.
We chose to really look at women's health from the perspective of body, mind and spirit. Body is for physical health; mind is mental health and spirit is more of the psycho-social determinants of health. For example, poverty directly correlates with poor health outcomes and it is more predominant in women. Single mothers disproportionately live in poverty and that means that their children are falling into poverty as well.
We believe that if Canadian women are healthy and well, that Canada is healthy and well. Women typically take on the role as caregivers, whether it is in a dual-parent family or a single parent family. It is exciting to have that niche and there is so much opportunity because there is need out there for support of women's health initiatives.
Tell us a little about Shoppers Community Investment and what it does. How do you pick the causes that you align with?
This particular program is called "Growing Women's Health" and it is in its 19th year!  Every fall, Shoppers Drug Mart/Pharmaprix asks pharmacist/owners to select a women's health charity in their community that resonates with them and that falls in the categories of body, mind and spirit.  Examples include purchasing mammography equipment at a local hospital or supporting a women's mental health program. It can also be supporting a women's shelter like we are doing nationally with the Love You by Shoppers Drug Mart program with Women's Shelters Canada (WSC). They have the latitude to select whatever is meaningful for them and their community. They often look at their customer base or their store teams to see what makes them feel passionate about women's health.
You probably get bombarded with requests; how do you select the charities that you align with?
We have a portal available, and although it's currently down, it will be back in January and that is a great window on needs. We accept applications from charitable organizations to support women's health initiatives. Again, the qualifier is that the charity has to fall into the categories of body, mind and spirit. We also learn what resonates in communities through our pharmacist/owners and they'll let us know about opportunities. It's important for us to be seen as a health focused company.  Our corporate mission is "live life well" and everything ladders up from there.
Why did you decide to partner with WSC?
There are more than 500 local women's health charities selected each year from 1300 stores across Canada. You may even see a community band together on a common cause. This year though, everything is different. I felt strongly that we would be tone deaf if we went out and did the same thing during a pandemic. I report in to the Shoppers Drug Mart/Pharmaprix Life Foundation and we met in the early spring to discuss how to handle the program this year. That's when we saw the stats coming in about domestic violence happening as a result of COVID-19 with 20-30% spikes in various parts of the country. At the same time, we learned that WSC's fundraising events had just been cancelled. There are PPE issues. They had to separate shelter occupants so that families were together. They had to rent hotel rooms to offset some of the rooms lost  in order to help as many women and families as possible and still align with public health guidelines. Their costs were increasing exponentially.
For the first time ever, we decided that we would go specifically with one partner – WSC. There are more than 500 shelters across the country making it easy for our stores to partner with a local women's shelter. There are almost 350 shelters across the country benefitting from this program. There are so many nuances to this social issue and that's why we partnered with a subject matter expert like WSC and their Executive Director, Lise Martin. She is renowned for her expertise in this area. We would never go out and discuss a message – we always partner with groups that need their voice enhanced and give them that platform.
One of the things that I didn't realize is that a lot of the calls coming into women's shelters are not necessarily from the women themselves but their friends and family. The loved ones of domestic violence abuse victims are also an important stakeholder group. That's the message that our partnership with WSC can help get out and we can amplify that message.
You must come across a multitude of stories in your time with Community Investment. Is there one story in particular that stands out to you where you said to yourself, this is why I do what I do?
Life sometimes has it's ironic moments and you are working on something and you just do not know who it is impacting. When you are talking about violence against women, and I'm working with someone on the PR team who is trying to make these opportunities available to us. One day in conversation he talked about how much this cause [WSC] is resonating with him and that's why he is so passionate about it. A little while later, he told me that his mother was abused when he was a child and that it stayed with him all of his life. He also said that if there was any way that he could help connect women with the resources that they need to change their lives and get out of that violent situation, that he would feel fulfilled.
Tell us how else we can support WSC?
From October 3rd – 30th, Shoppers Drug Mart/Pharmaprix had the "Growing Women's Health" program in place. It was an at-cash ask to purchase a leaf for $1.00, a butterfly for $5.00, a bird for $50.00 and 100% of the proceeds were directed to the shelter named in store. That shelter is one of 350 shelters across Canada that benefitted from the program. We are online until November 7 culminating in our virtual "Holiday Beauty Mingle" event live on Instagram @shoppersbeauty.
To learn more about Women's Shelters Canada and the issue of domestic violence, read our interview with Executive Director, Lise Martin.