We all have had to spend more time at home due to the pandemic, but have you ever thought about what you would do if home wasn't your safe place? Women who are victims of domestic violence are more at risk than ever before. Some Canadian regions reported a 20 to 30 per cent increase in rates of gender-based violence and domestic violence since the global pandemic began, but the bottom line is that domestic violence rates and the level of severity are on the rise.
According to a Globe and Mail article from 2015:
"There are over 500 women's shelters and transition houses for women and children fleeing violence in Canada. On any given night in Canada, 3,491 women and their 2,724 children sleep in shelters because it isn't safe at home. Approximately 300 women and children are turned away because shelters are full."
These numbers are growing but there are other resources that you can access. Women's Shelter Canada mission is to "work as a unified voice for systemic change to end violence against women, while providing leadership for collaboration and knowledge exchange among shelters and transition houses across the country."
We recently spoke with Lise Martin, Executive Director of Women's Shelters Canada about the impact that COVID-19 has had on women suffering through domestic violence. We learned what resources are out there. We also heard about Women's Shelter Canada's fundraising partnership with LOVE YOU by Shoppers Drug Mart and how we can help if someone reaches out to us.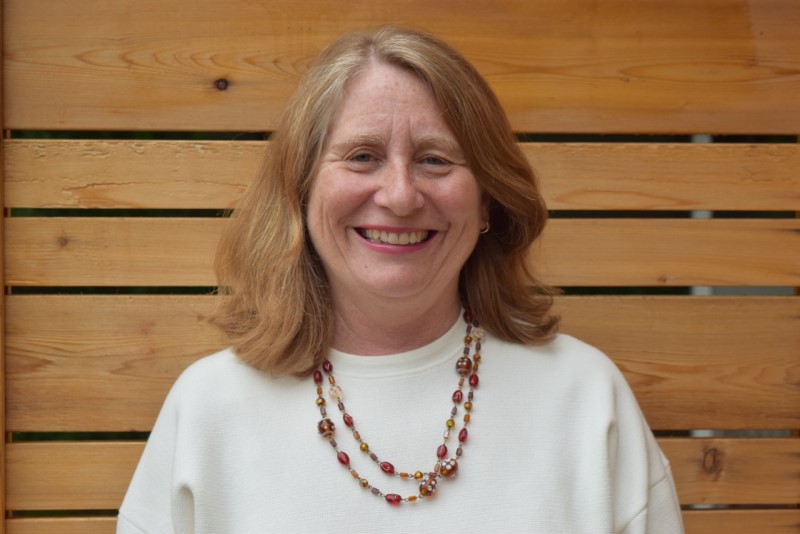 COVID-19 has had an effect on everyone, but a woman who is a victim of domestic violence has more time at home with their abuser, fewer opportunities to escape or even learn about resources. How are women getting help?
Domestic violence is all about power and control. With the pandemic, abusers have had access to more control. Control over where someone goes and control over who she sees and talks to. With so many people working from home, many public spaces and community centres closed, it has been very challenging. One of the questions that we are asking in an upcoming survey is to what extent shelters are seeing differences in volume between the earlier part of the lockdown and the summer period where there were more openings and possibilities to get out.
It has been difficult and more challenging for women, but they are reaching out. A lot of the helplines are reporting an increase in calls. We noticed in April that visits were double on our website, sheltersafe.ca than they were in March 2020. The May 2020 visits were three times higher than May 2019.
We also got the word out about sheltersafe.ca and people were definitely reaching out. It was challenging for both service providers and abused women when the message that you needed to stay home came out. When home is not safe, it doesn't really make sense. We had to break down that barrier to reach out to people and say that you don't need to stay home if home is not safe.
How is COVID-19 impacting women's shelters?
Most shelters in Canada are communal environments. Each family unit will have their own bedroom, but they will very often share a bathroom with another family. There are also shared kitchens, living rooms and playrooms for the kids. When COVID hit, the number of women and families that could be accommodated in shelters was greatly reduced. Each family could only use one of two rooms and needed their own bathroom. Schools were closed so any kids that were going to classes had to stay at the shelter. The families were mainly confined to their bedrooms. As things progressed, they opened up the playroom for kids so that each family could take a turn. Our staff would then have to clean in between.
It was extremely challenging for women that lived in fear and had to escape to a shelter, then being told that they had to be confined and that their movements were limited and controlled by someone else. It was also difficult for the shelter staff. The shelter staff had to deliver services in a remote fashion and that required a lot of adaptation and that is just one part of it.
The other part was changing how you offer services. A lot of people don't realize that you don't have to be in a shelter to access shelter services. It's a message that we feel is important to get out there. A lot of shelters have dedicated teams for outreach services. People used to have the capacity to come in to speak to someone if they wanted to. We had to switch to doing it remotely. Because the sector has been underfunded for years, there was a lot of catching up to do, especially with shelters in remote areas.  They don't have state of the art technology and that is an example of the adaptations that some shelters went through. I think it is very important to note that no shelters closed during the pandemic.
With this kind of situation though, it is really about having to put one pandemic over the other. So, the woman is safe from COVID in her home, but she has to put up with abuse. She is also taking a risk going to a shelter, having a greater chance of contracting COVID and putting her kids at risk. These are some of the dilemmas facing women earlier in the year and now that we are in the second wave.
In 2019, 78% of the requests for shelter were denied. How has COVID-19 impacted this number and if a woman can't find shelter space, what are her options?
Women being turned away because shelters are at capacity is much more of an urban phenomenon. Most people in Canada do live in urban cities, so it does affect the majority of the population. We have noticed, but will confirm this in our survey, that it was our rural and remote shelters during COVID where things went really quiet. There were very few people in the shelters and the helplines weren't ringing which was cause for concern as well.
As I mentioned, some shelters had to close down some rooms. As a solution they were able to access rooms in some hotels and motels depending on the area of the country that they were servicing. When new women came in, there was that 14-day period of self-isolation and some of the bigger shelters even had staff staying at some of these hotels to provide services. That was one way to provide that help. There are also services like the helplines. Each shelter has a crisis line and there are several helplines across the country at the provincial level. Certain provinces like Newfoundland and Nova Scotia just implemented a provincial helpline because of the pandemic.
What are some of the challenges facing Indigenous Women in particular when it comes to access to both shelters and services?
We know that indigenous women are impacted more by domestic and other forms of violence than other Canadian women. Women in a lot of indigenous communities live in very remote areas so transportation is a huge issue. It is even harder with all of the Greyhound closures last year having a huge impact on remote and rural shelters. In terms of transportation, some of the shelters have a vehicle that is accessible to go pick up women, but this has become very difficult, especially at the beginning of the pandemic when we really didn't know what we were dealing with. Even asking a friend to drive them to a shelter was more challenging.
Some indigenous women live in remote areas that are fly in communities, so there were virtually no opportunities to get there. Canada has over 300 reserves across the country and there are only 43 on-reserve shelters where indigenous women can seek help. We know the issues of overcrowding in housing in indigenous communities that was also impacted with the pandemic. Systemic racism exists and does impact indigenous women trying to access violence against women services which is another issue.
Online resources are important, but can also be a threat to a woman's safety, especially if their partner checks their browser history or has control over their passwords. What steps can a woman take to minimize her online risk?
We have some "Quick Tips" on sheltersafe.ca that include:
If you click on a link within this site [sheltersafe.ca], it may show up in your browsing history
Clear your browsing history once you're done using this site
Use private browsing / incognito mode
Use a password on your phone, computer, or tablet
If you click on email address links, make sure it's your email address it's being sent from and that your abuser does not have access to that the email as there may be a record in your sent inbox
If you think someone else could have installed spyware onto the device you're using, you may not want to use this service.
Prior to the pandemic, women had access to computers at libraries and community centres. Check your local library or community centre to see if they are allowing people to use them or if they are even still open. If women can reach out to a friend or a trusted family member to begin the process of outreach, that is also an option.
Tell us about the partnership with Shoppers Drug Mart and how it came about.
Shoppers Drug Mart decided, having read the report coming out around the impact of domestic violence, that they wanted to provide support, specifically to women's shelters. They reached out to us and we thought it was an excellent idea.
In terms of the research we've done, we also looked at fundraising since 65% of shelters cannot meet their operational expenses without it. Most of the fundraising is through events and these events are often held in the spring or summer. All of the events were cancelled this year because of COVID. Support is important. There is definitely the financial piece, but there is also the public awareness piece and having more people knowledgeable about the issues around domestic violence, knowing that services are available and that it is safe to use them is so important.
Finally, what we can we do to help support women at risk?
Always have an open ear and an open heart. Believe in these women. If a woman reaches out to you as a friend or family member, just believe in them and help them access services. It goes back to the scenario where if a woman doesn't think that she can begin the process of accessing services safely, it's important to help.
Be aware that this [domestic violence] is society's issue and we have to deal with it. Violence against women is a continuum that starts in daycare centres and goes all the way to women being murdered. Have the courage when you hear things that aren't appropriate and intervene.
Donate to The LOVE YOU by Shoppers Drug Mart program until November 7, 2020 and 100% of donations will go to a local women's shelter helping protect women from domestic violence.