Ulta is coming to Canada within the next year.  A new player on the scene means another beauty rewards program.  If you are wondering where to go for your beauty haul, we are here to help.  We did the research for you and compared the rewards programs from Ulta, Sephora and the Beauty Boutique from Shoppers Drug Mart and picked a winner for you.  All of these programs have benefits and drawbacks.  If you love beauty products, and being in the know, keep reading.
Rewards Memberships
Sephora:  The retailer's Beauty Insider program has membership tiers based on the amount of money that you spend either in-store or online.  They are:
Beauty Insider – Anyone can be a Beauty Insider. There is no minimum spend, but the benefits are also slimmer than other tiers.  You accumulate 1 point for every dollar that you spend at Sephora
VIB – you must spend between $350-$999 to qualify. The rewards are slightly better and you accumulate 1.25 points for every dollar that you spend
Rouge – members spend more than $1,000 per year. They accumulate 1.5 points for every dollar spent.  They enjoy a few more benefits than VIB members
Points can be redeemed for perks including deluxe sample sizes, exclusive experiences, the odd full-sized product and the ultimate unicorn – the $100 gift card (exclusive to Rouge members).  Rumour has it that they are in the process of revising their rewards program.
Ulta: Ultamate Rewards is similar to the Beauty Insider program.  You accumulate points with every purchase and there are three different tiers based on how much you spend in-store and online. The tiers are:
Member – No minimum spend and you receive 1 point for every dollar. Your points expire after a year
Platinum – A minimum spend of $500 is required and you accumulate 1.25 points for every dollar spent. Your points do not expire
Diamond – The top tier of the program. You must spend $1,200 to qualify and you receive the most "perks".  Your points do not expire
You can exchange points for dollars off your purchase.  For example, you save $3 if you "spend" 100 points.  You can spend 2000 points for $125 off your purchase.
The Beauty Boutique by Shoppers Drug Mart's PC Optimum Program:  The retailer is the only one without a tiered rewards system.  You collect points for every purchase (points can also be accumulated for most Shoppers Drug Mart items, at Loblaws, No Frills and Independent grocery stores, Esso gas stations, Joe Fresh and more).
The winner – It's a tie – both Ulta and the Beauty Boutique allow you to "buy" products with your points and they often have specials where you can earn more points.  Points at these retailers are easy to accumulate.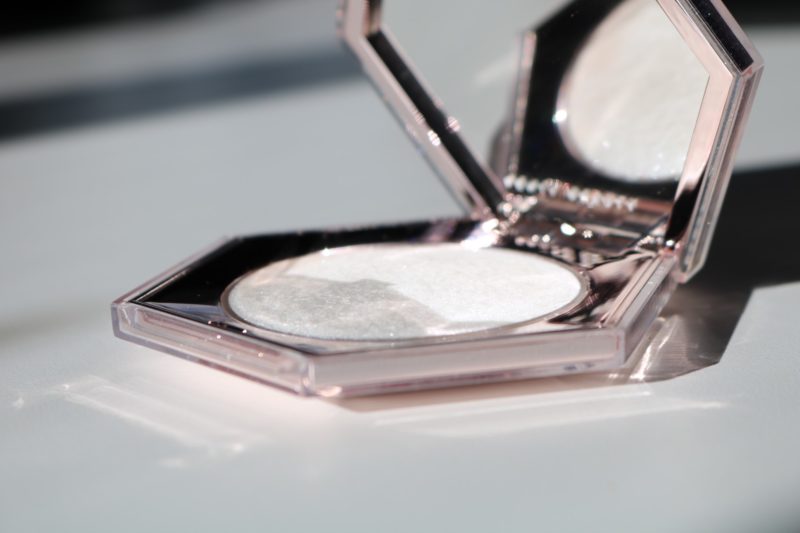 Exclusive Products
Sephora: Sephora has many exclusive beauty and skin care brands.  Some products are only available online.  Generally, Sephora carries high-end/luxury brands.  The exclusive brands include:
Rihanna's Fenty Beauty
Natasha Denona
Huda Beauty
Viseart
Violet Voss
Pat McGrath
BITE Beauty
KVD Vegan Beauty (formerly Kat Von D Beauty)
Marc Jacobs Beauty
Ole Henrikson
Sephora's own line of cosmetics and skin care products
Ulta: Ulta is the best of both worlds, carrying an array of high-end and mass cosmetics.  They also have some of the hottest indie brands.  Similar to Sephora, they have many products that are online exclusives.  Some of their exclusive brands are:
Colour Pop
Juvia's Place
Zoeva
Kylie Cosmetics (yes, Kylie Jenner)
KKW Beauty (yes, the one and only Kim Kardashian West)
Nabla
Ofra Cosmetics
The Body Shop (the only beauty retailer to carry their line)
Ulta Beauty
Beauty Boutique by Shoppers Drug Mart: Similar to Ulta, you can find a variety of mass and high-end beauty products.  Beauty Boutique does have some lines that are current exclusives, like Lorac.  Their own in-house brand, Quo, is very popular and is well-known to Canadians.
The Winner – Technically, it's a tie – they all have great product mixes.  It all comes down to personal preference when determining where to shop.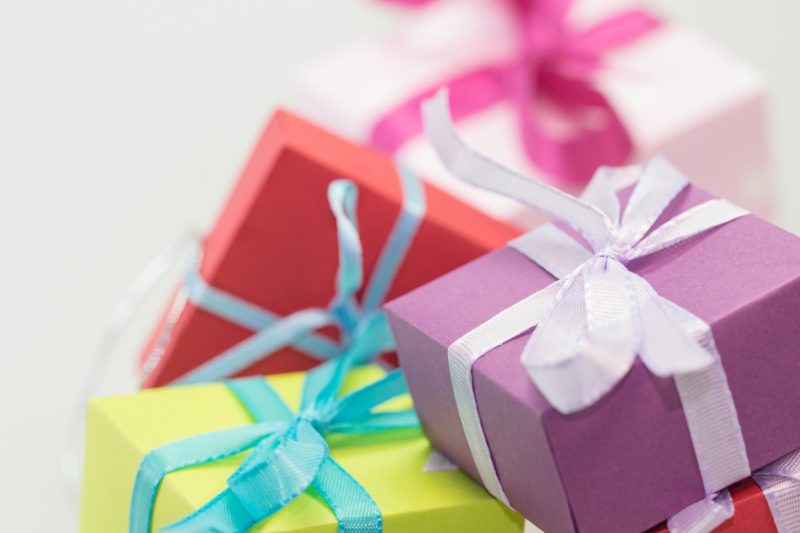 Birthday Gifts
Sephora:  Sephora's birthday gifts for 2020 are deluxe sample sizes of buzz-worthy products.  Beauty Insiders can choose from three options while VIB and Rouge members can choose from four.
Ulta:  Ulta offers a different gift every month and there is only one choice.  The gift is either a deluxe sample size of a makeup, skincare or hair product or a full size.  They also offer the birthday girl (or boy) 2x the points in their birthday month plus a $10 birthday coupon for Platinum and Diamond members.
Beauty Boutique by Shoppers Drug Mart: No birthday gift is offered.
The Winner – Ulta – a deluxe sample size and 2x the points is the least you will receive.  The $10 gift card is worth your while too.
Free Shipping
Sephora – Only Rouge members have this perk with no minimum spend
Ulta – Free shipping with for Diamond Member with a $25 spend
Beauty Boutique by Shoppers Drug Mart – Free shipping with a minimum $50 spend
The winner – Beauty Boutique by Shoppers Drug Mart – no membership means that you can get the free shipping as long as you can meet the minimum spend and you can include any Shoppers Drug Mart item (some exclusions like prescriptions, stamps and lottery apply)
Sales
Sephora – Sephora has 2-3 sales events per year.  Depending on your tier, you save between 10%-20%.  They also have a sale section on their website where you can often find really good deals on luxury products
Ulta – Ulta has their 21 Days of Beauty events at least twice a year.  You save big on some of the most talked about beauty, skincare and haircare products over a 3-week period.  They often have specials and gift with purchases.  Similar to Sephora, they also have a sales section on their site for both their high end and mass cosmetics, skincare and hair care
Beauty Boutique by Shoppers Drug Mart – Beauty Boutique items, mainly mass cosmetics, are part of Shoppers Drug Mart's weekly flyers.  In addition to saving on your favourite brands, there are also points events where you can quickly accumulate PC Optimum Points and there are often gifts with purchase
The Winner – Beauty Boutique by Shoppers Drug Mart because their flyer is weekly so there are always fresh brands on sale
You Should Know:
Sephora offers full makeovers, mini-facials and eyebrow shaping
Ulta offers hair, skin, brows and wax appointments
Shoppers Drug Mart now has The Beauty Clinic by Shoppers, with two locations, one in Oakville and one at The Shops at Don Mills in Toronto. The clinics offer a range of cosmetic dermatology services and treatments including: cosmetic injections, dermal fillers, micro-dermabrasion, peels and laser services. Clients are able to earn and redeem ponts on treatments, products and services at both clinics. For every dollar spent, clients will earn 15 PC Optimum Points.
All offer the following:
The Overall Winner
The Beauty Boutique by Shoppers Drug Mart.  You can spend your points on almost anything at Shoppers Drug Mart, Beauty Boutiques, Loblaws/No Frills/Independent Stores and Joe Fresh clothing.  This gives you the flexibility of deciding how you want to spend up to $500 in points.  The silver medalist is Ulta.  They offer flexibility but if you are just a "Member", your points expire.  Coming in third is Sephora.  We love Sephora for their exclusive brands, glitzy stores and great website, but their points system needs some work.