If you love Middle-Eastern food and flavours, have we got news for you. We tried some of Halvana's tahini-based products.  Tahini is, simply, ground and hulled sesame seeds.  It is the main ingredient in the similarly name condiment.  It is also a key ingredient in hummus and the star of one of our favourite sweet treats – halva.  The name Halvana came from, what founder Mark Stein called the intersection of Halva and Nirvana.  Stein happened upon a small sesame seed miller using ancient 200-year-old Syrian stones to pulverize the seeds into Tahini.  After tasting the unique smooth, velvety texture, he was inspired to bring those tastes back to Canada. That is how Halvana came to be, in a nutshell (or sesame seed pod as one would have it).
These products are perfect if you are entertaining.  They are plant-based, non-GMO, kosher and vegan so everyone can enjoy them.  If you are looking for more natural products at meal-time, these are made without additives, preservatives and are free from colours.  Did we mention that they are also shelf-stable? We had the opportunity to try some products from the line and wanted to share our experiences with you.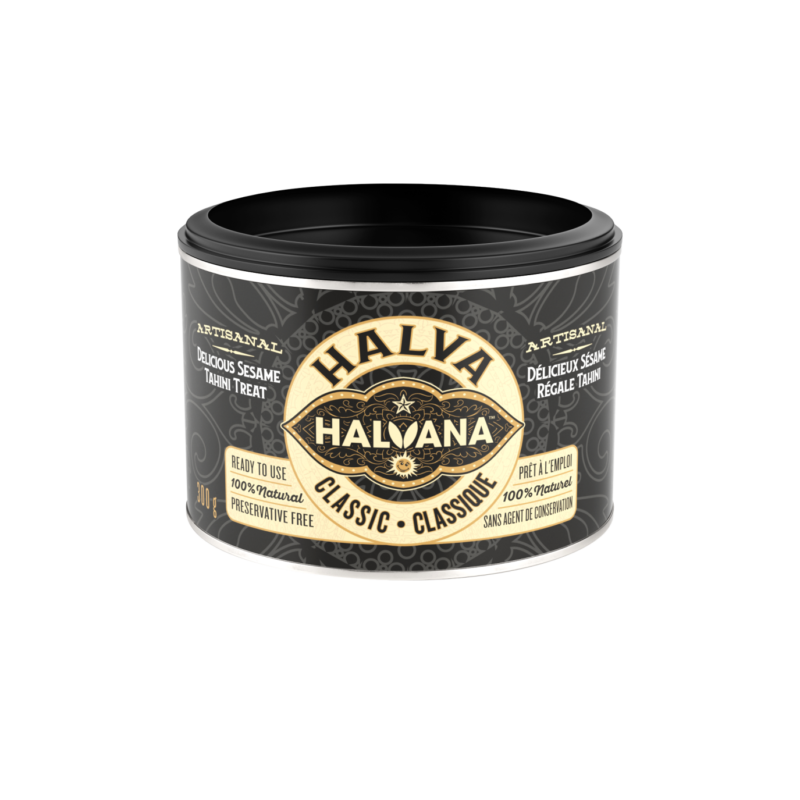 Halvana Halva Classic
I grew up eating halva.  It was always fresh, in bulk.  My issue was that the texture of canned halva never really measured up to what you would get at a market.  If you haven't tried this sweet dessert, you really should.  Halva has a unique gritty texture with almost a sweet, creamy taste.  There just isn't anything like it.  I was skeptical trying Halvana's Classic Halva, but I am happy to say that the texture was spot on.   It reminded me of the treat that I enjoyed in Middle Eastern markets.  The sesame dessert is also available in chocolate mousse, pistachio and maple flavours.  Just a tip – store halva is a cool, dry place once you open it to keep it tasting fresh.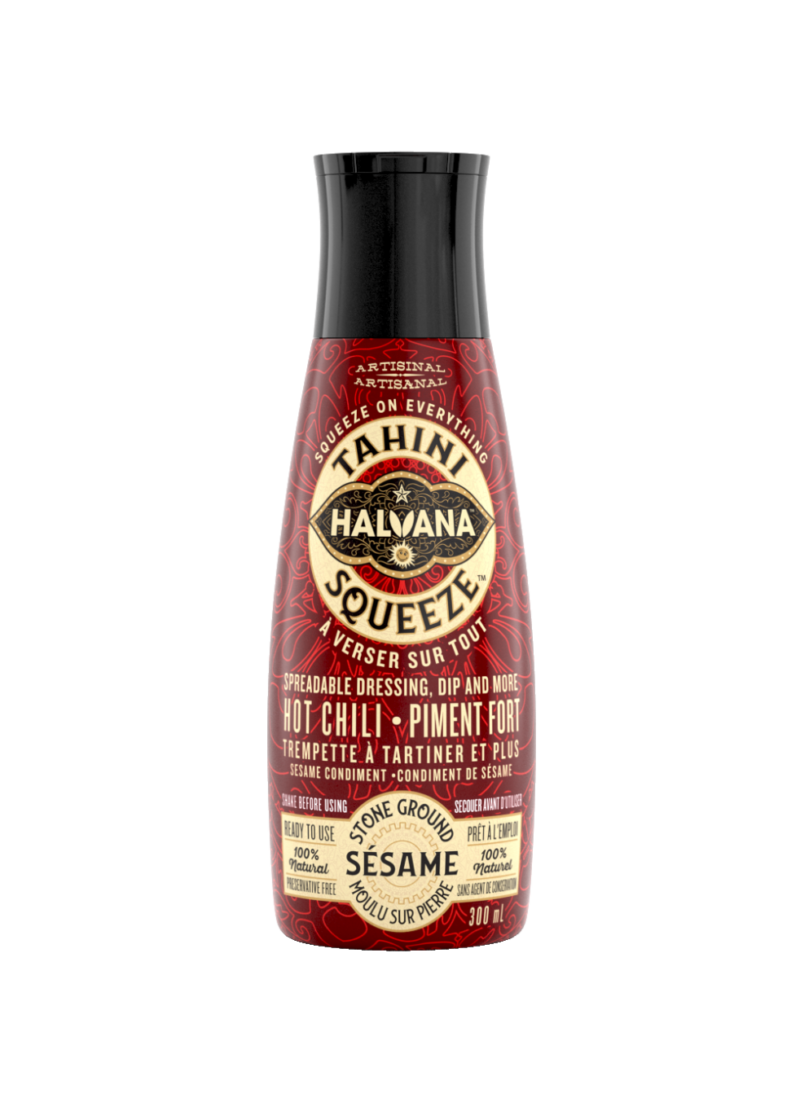 Halvana Hot Chili Tahini Squeeze
The spice lover in me loved the pleasant heat from the Tahini.  It is perfect with a falafel salad.  The convenience lover in me loved the squeeze bottle and the fact that the condiment can be stored at any temperature, even once it has been opened.  The classic flavour is great to have one hand if you have a family member or guest that cannot tolerate spice. It is also available in pesto, maple and dark chocolate.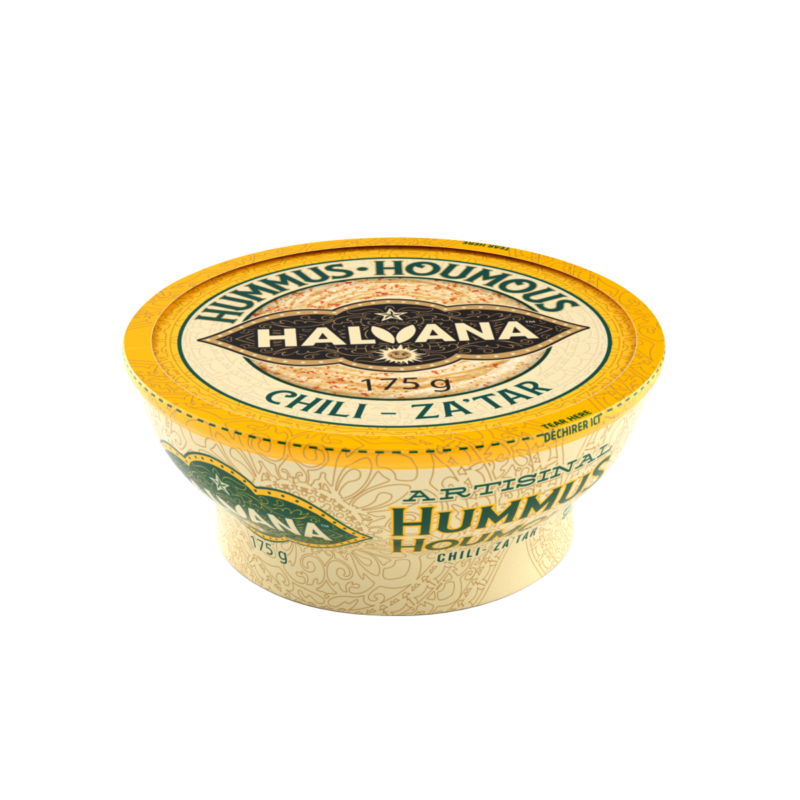 Halvana Chili Za'Tar Hummus
The hummus had an authentic texture that I wasn't expecting.  Real Middle Eastern hummus has a creamy texture.  I love the hummus made it North America as well, but the texture can be slightly gritty or even lumpy.  Halvana's Classic Recipe Hummus has the smooth texture found only the Middle East.  The hummus doesn't require refrigeration, so it's perfect for an on-the-go snack.
Halvana products are available in the GTA at Pusateri's Fine Food locations or you can shop online at halvana.com.
Halvana supplied the products for editorial consideration.  Views are our own.