Behind the Seams gives you insight into some of our favourite fashion brands.  You will learn about  the brand story, meet the designer and learn what goes into creating a collection.  First up is Woodpecker, launched by Moose Knuckles founder, Will Poho in 2019.  Poho really understands the outerwear business.  When he decided to launch Woodpecker, he wasn't looking to see the brand everywhere.  He has a targeted consumer.  While the branding is fun and irreverent, the designs are solid and really take winter coats back to when they were more stylish.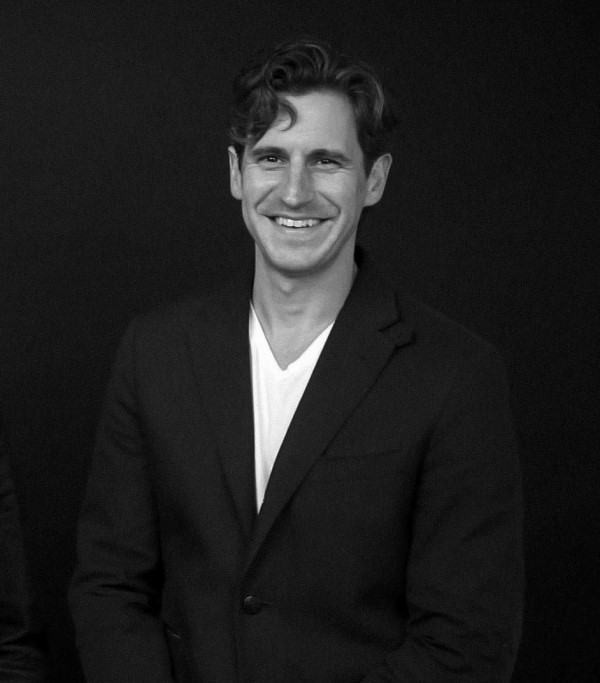 Twenty years ago, people didn't just wear black parkas – there were colours and stripes. according to Poho:
"Who wants a rainbow with only one colour? Woodpecker believes that diversity is what makes the world such a magical place. It takes every size, shape, colour and gender to make this planet what it is. Whoever you are, whatever you identify to be. Woodpecker welcomes you with open wings and open paws."
Woodpecker is also vegan and cruelty-free, something that Poho is passionate about, proving that you can make a beautiful warm winter jacket ethically.  We spoke to the designer recently to learn more: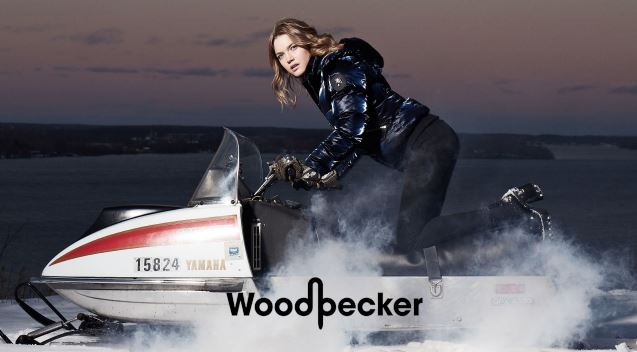 Why did you decide to launch a new coat brand?
For a multitude of reasons.  One was unfinished business.  I really enjoy the opportunity to communicate with my customer.  With Woodpecker being a satirical brand, it's a two way dialogue [with my consumer].  I'm not done with that dialogue, I guess. Simply, I'm a Canadian coat maker.  That is what I have done for a long time and that is what I shall continue to do.
I also just like keeping people warm.  I take great pride in what I do and what I do defines me, I suppose.  I'm back in it because this is me. This is what I want to do. This is who I am.  I am a coat designer – it's my skill set.  I don't like to brag but frankly, I'm good at it.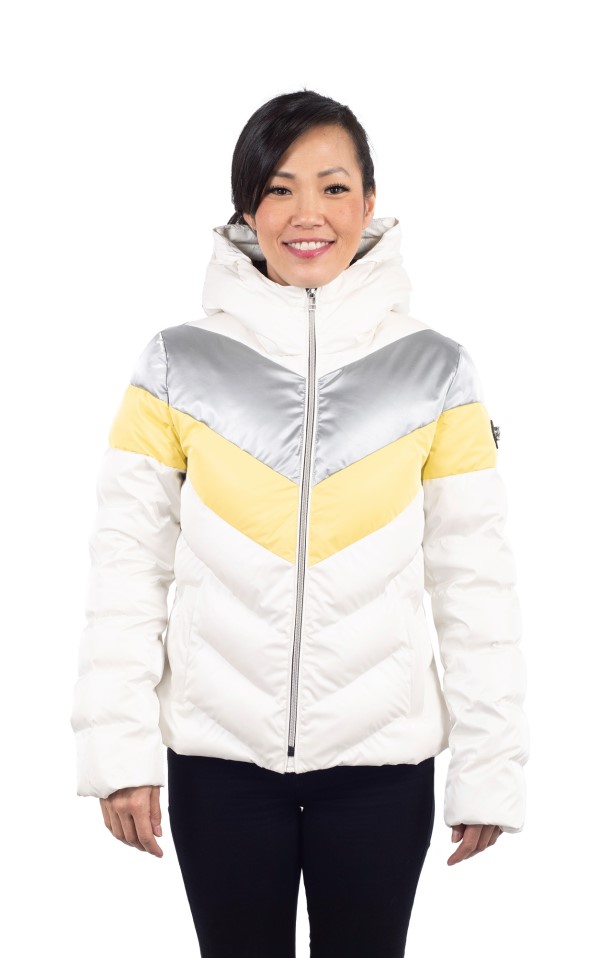 Why was it important for you to have a cruelty-free, vegan parka line this time?
It was important because the world is changing for the better and I want to be part of that ethical movement.  There is now an alternative to down and feathers, that in my opinion and most people's opinion, is better at keeping you warm.  Why would you take feathers from a bird and harm that animal when you have an alternative that is better and will keep your customer warmer?
As for the fur trade, or the commercial fashion trade, let's put it this way.  If somebody needs to wear fur because it's their only source of warmth, I'm not going to judge them.  If it's fur, just for fashion, I do have a problem with that and I'd like to steer people away from wearing it because it's cruel.  After so many years of buying fur, I really saw how harmful the industry is.  The animals aren't always killed ethically, even with the certification that comes with some furs.  I'm a little emotionally scarred after what I have seen.  I don't want to be part of that, and if I can steer people in a different direction by providing an alternative to fur and feathers, well, here it is.
Fur really helped define the parka trend that is in right now.  If you see a coat with a beautiful fur, that is what defines the coat and makes it a luxurious product.  That is why brands are using the fur.  It's more of a fashion thing.  If I use a shiny fabric, with jewelry on the sleeve and matching shiny metal zippers, that also makes it luxurious.  I don't need fur because I have these other elements that accomplish the same thing without hurting the animals.  That's something that I've figured out.  It is a way that I can contribute to this industry that will hopefully bring about change by showing people a different way.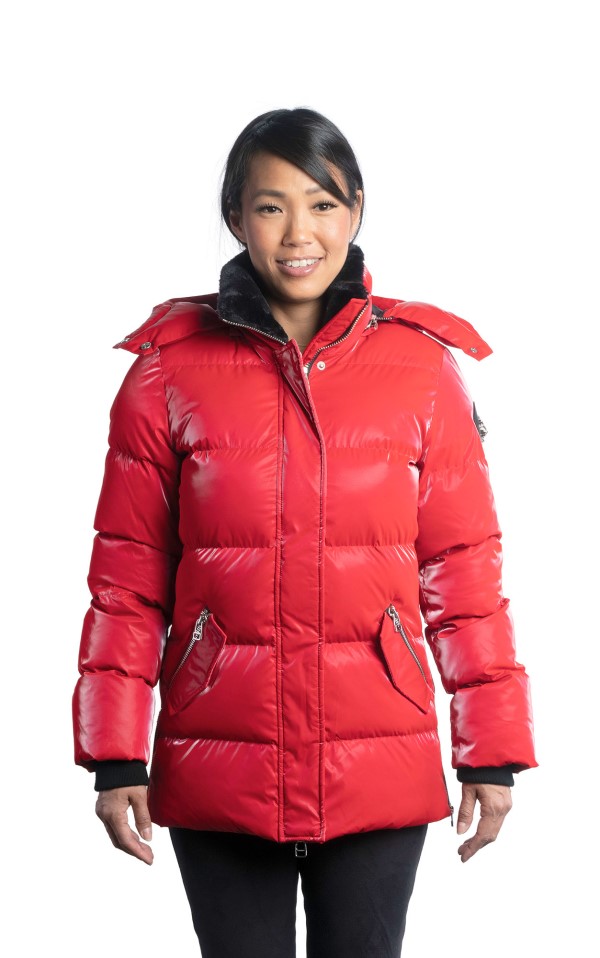 Woodpecker parkas are made with Sustans Fiber.  Explain what this is and why it's so innovative?
Traditionally polyester is like a plastic.  It's made from petroleum products with oil as the base, then it goes through a chemical process and turns into a polymer.  That polymer is spun into polyester fabric.  With Sustans, you start with a renewable base like a plant based product made through an emulsion of plants.  It is similar to how you make paper from trees.  Then it goes through a biological process and it comes out with the same polymer.  This polymer is created from plants as opposed to oil.  It's really as simple as that.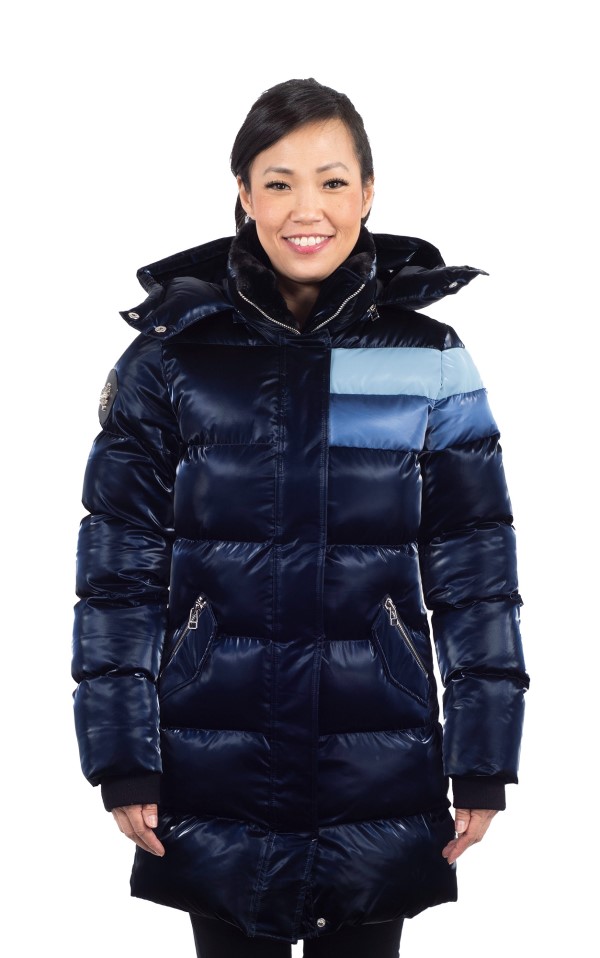 Simply from a technical perspective – how will your coats keep people warm?
You have your layer of insulation and you have your shell fabric.  The shell fabric is designed to stop the wind and block it from penetrating and disrupting the insulation that is keeping the warm air in there.  Down has always been superior to feathers because of it's loftiness.  It does a really great job of trapping in heat and it was hard to replicate that. You get into synthetic fibres, but they just didn't do the same job.  Now, they have been really good at making the synthetic insulation layers and there is actually a big advantage.  When you want to wash a down jacket, the water gets into the down and it clumps it.  It never really bounces back to its original loftiness.  You lose a lot of its technical properties over time as you care for the garment by washing it.
With Sustans, that doesn't happen.  It has an equivalent heat rating where it will trap as much heat as down, but it will never lose it's loftiness.  It will stay in the same condition that you bought it in.  It has a longer shelf life and that is my argument for it being technically superior.  When you combine wind-proof fabric with a thick layer of insulation it keeps you warm.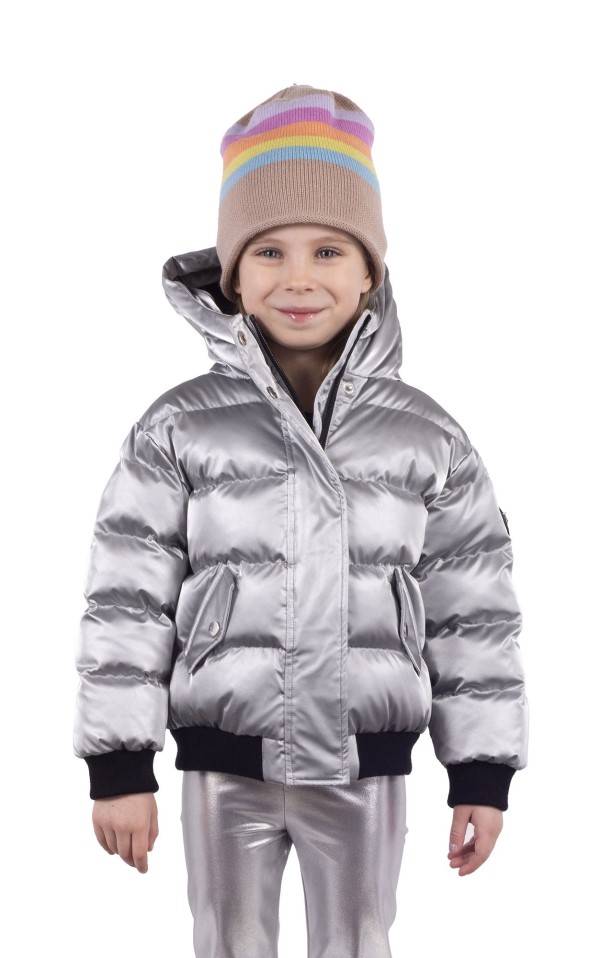 The coats are stylish and the women's coats in particular seem more fitted for a woman's proportions. Walk us through your design process.
The parka trend was basically taking a utilitarian garment and turning it into a fashion item.  Canada Goose is one of the pioneers in doing that, especially in North America.  With anyone getting into the game, we can all agree that these utilitarian parkas are now fashion items.  One way to take it to the next level as a fashion item is to tailor it to fit the contours of a woman's body.  It's a dichotomy – it's a contrast between a utilitarian piece and a couture piece.  This is marrying that together.
I can tell you that as a designer, Mackage did an excellent job with their parkas by putting shape in the torso.  I like to not only put shape in the torso, but to include longer arms.  From a mass market perspective, you want to fit as many people in your jacket as possible. When you try to sell to people that care about fashion, you have a smaller marketplace.  You can be more focused on fitting the jackets on a certain body type.  The traditional fit for this [fashion] is slender in the waist and longer in the arms.  I chose to make the jacket more tailored and not be a traditional mass market brand.
What is the best way to care for a Woodpecker coat?
The best way to look after it is with a wet, soapy cloth and run it over the shell of your fabric.  If you are wearing it close to your body without layers between you and the coat, then you need dry cleaning to remove the oils.  You can also throw it into a gentle wash cycle.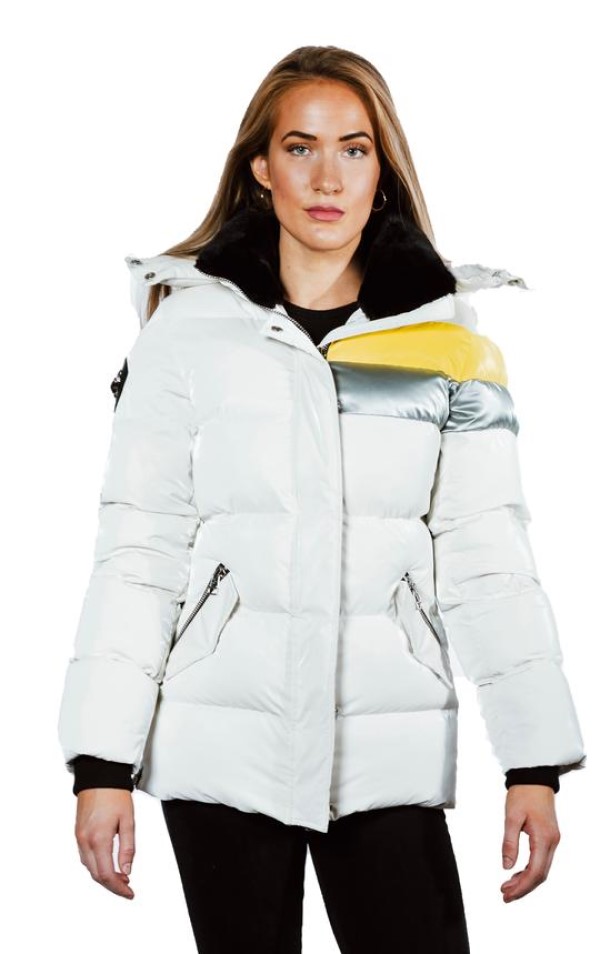 You said in 2014 the meaning of life has 4 stages: 1) Learn something; 2) Apply what you learned; 3) Feel good about it; and 4) Repeat.   Is this something that you still believe in and how does it apply to Woodpecker?
Certainly, although the last stage should be modified from repeat to do it better in every way possible. I've learned something [creating cruelty-free vegan parkas] and I get to apply what I've learned to something that allows me to feel good.  Once I've done that, people ask what do you do next?  Well, not just repeat, but do it better so I'm going to bring in my best work, my best jacket, my best design.  I'm upping my game and going vegan is a big part of that because it's just a better way to do things in my opinion.  I fully believe in and live by that.
What is on the horizon for 2021?
More global expansion for sure.  We already have stores in Korea and in Europe, and we want to bring on more countries in Asia and Europe.  I am also working on a larger collection with a greater assortment of products.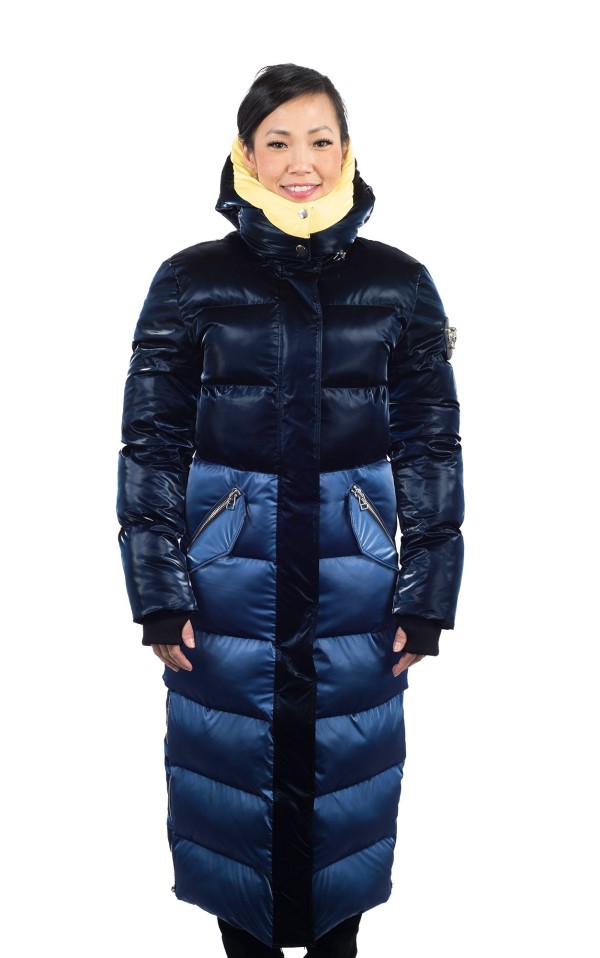 Finally, where can we buy Woodpecker coats in Canada?
Due West carries my whole collection – literally every jacket that I make.  I have 36 pieces in my collection and they carry every size in those.  I can also announce that I will be in Holt Renfrew Yorkdale and Yorkville locations for a pop up on November 6th, 7th and 8th.