There are so many food products available now in the flexitarian and vegetarian spaces that it is difficult for food corporations to be innovative. Tre Stelle recently changed that with the launch of CHEEZMADE. The Chicken-less Burger patties and Chicken-less Nuggets are the first-ever, dairy-based meat alternative products in Canada. Made with paneer cheese, they are high in protein, high in calcium, halal and are made with 100% Canadian cheese. They are also made with no artificial colours, flavours or preservatives.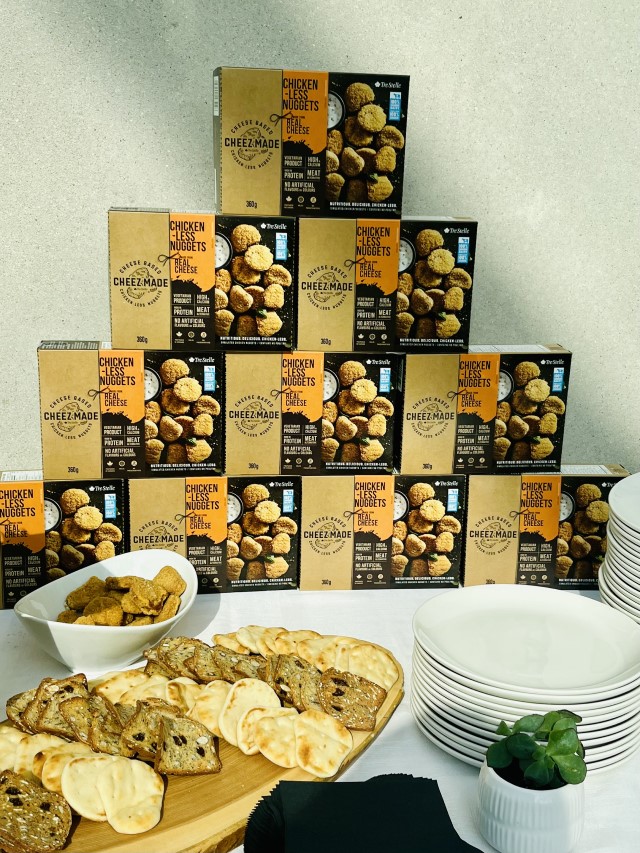 "This has been a multi-year project in terms of developing Tre Stelle CHEEZMADE," said Eric Elmhirst, President and CEO at Arla Foods Canada Inc. explained, "Paneer is a grilling cheese so it doesn't melt easily. That's what we needed to get the right texture for CHEEZMADE."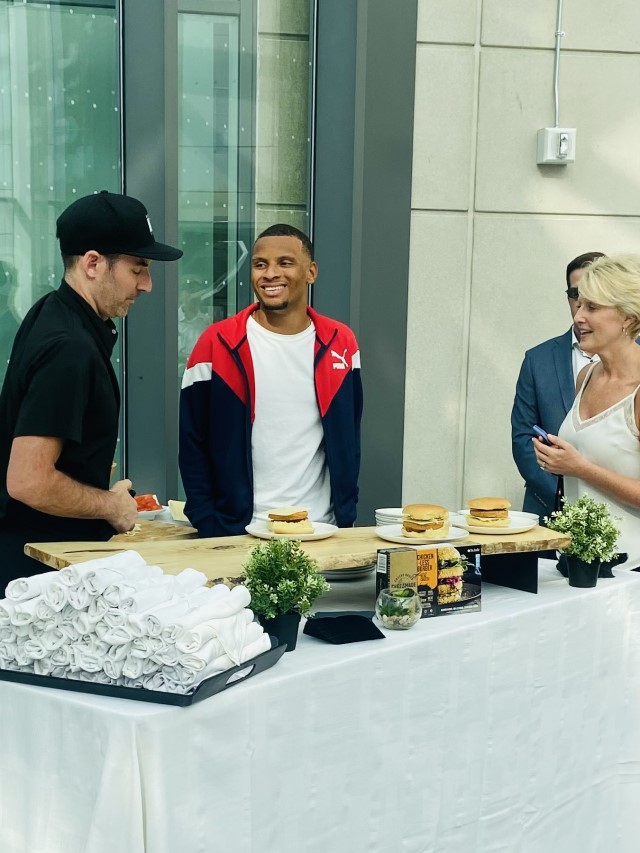 To celebrate the launch, Tre Stelle welcomed Olympic Gold Medalist and Canada's Fastest Man, Andre De Grasse fresh off his team victory in the 4 x 100 relay at the World Championships and dietician, Abbey Sharp to a media event to share their thoughts on the food innovation.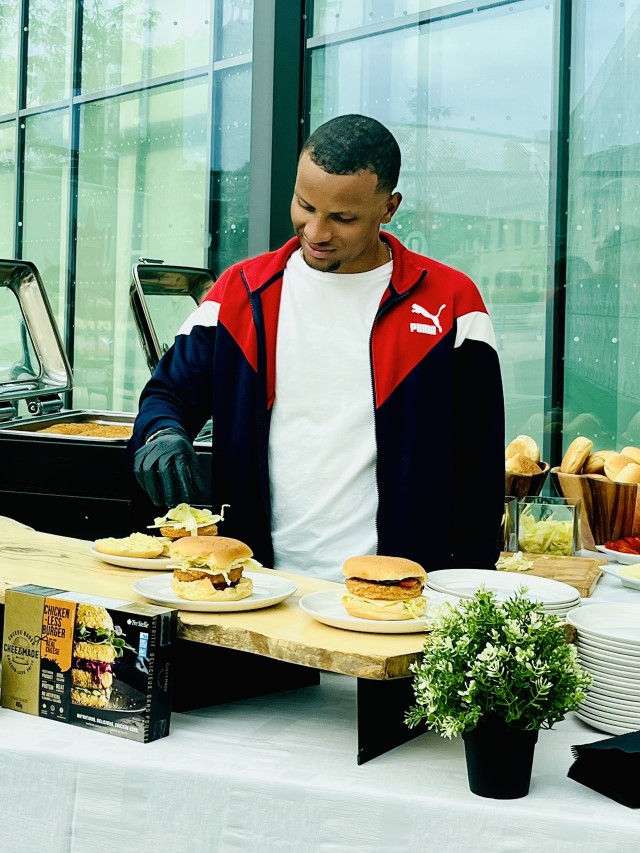 "I'm so proud to be part of this food innovation," De Grasse stated, "There are a couple of reasons why I enjoy this product. The first, it's made out of cheese. As an athlete, I'm always looking for things to put in my body that are healthy and nutritious. I feel like this is one thing that both I and my kids can eat. I have a busy schedule and am always trying to navigate things with kids. I can literally put this in the oven and it's ready in 20 minutes."
There is a rise in flexitarian diets in Canada with 50% of our population identifying as flexitarians. This simply means a flexible eating style that emphasizes the addition of plant or plant-based foods and beverages, incorporating dairy and eggs and encourages meat to be consumed less frequently or in smaller portions without becoming a full vegetarian or vegan. According to Tre Stelle, 83% of cheese consumers believe that cheese presents a strong alternative to meat and plant-based proteins.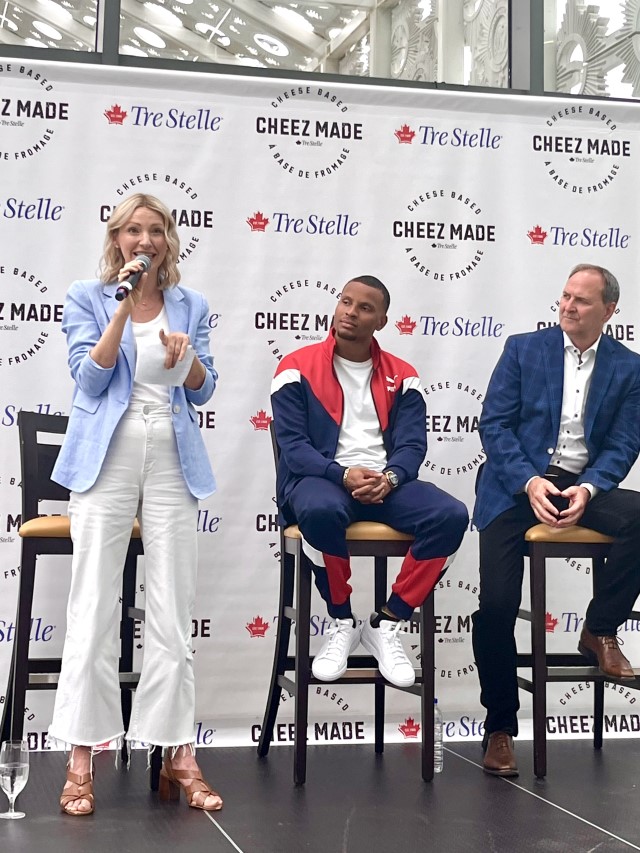 "As a dietician, we've noticed a huge shift towards a more plant-focused diet. We've seen a uptake in completely plant-based vegan diets over the last 10 years," said Abbey Sharp, "But a lot of folks are just not at that stage of readiness, myself included, to just forego all animal products all the time. It's not surprising that 53% of Canadians are seeking out meat alternatives now and that's something I have committed to for both myself and my family."
She continued, "My kids are pretty good eaters, but they can definitely be picky about meat which is a common complaint that I hear about from parents. We rely on dairy daily for a high protein meat alternative."
Where You Can Find CHEEZMADE
Walmart
Sobeys
Metro
Food Basics
Foodland
Freshco
Safeway
Thrifty Foods
Voila
Loblaws (at the end of the summer)
The Menu Starring CHEEZMADE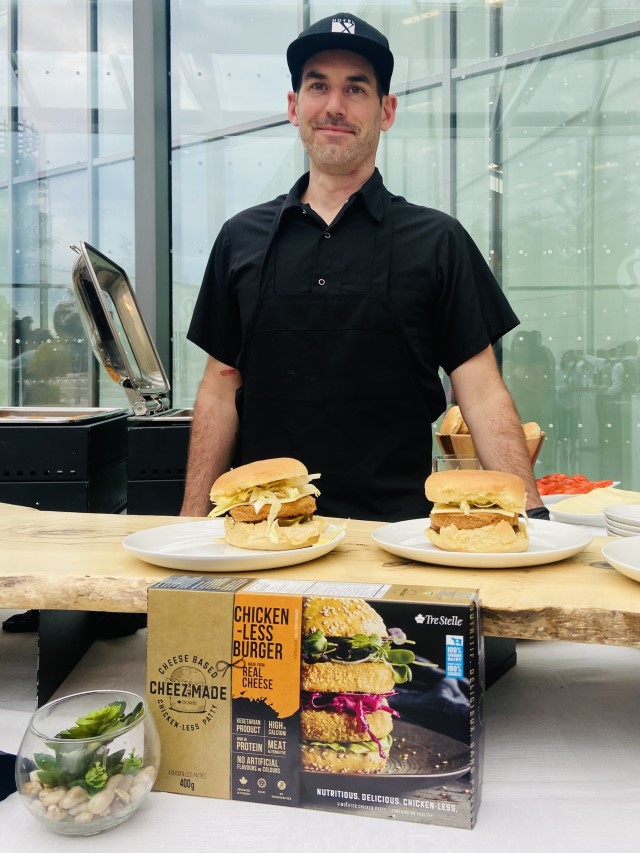 The Big-Cheez: A CHEEZMADE Burger topped with special sauce, iceberg lettuce, cheese, pickles and onions.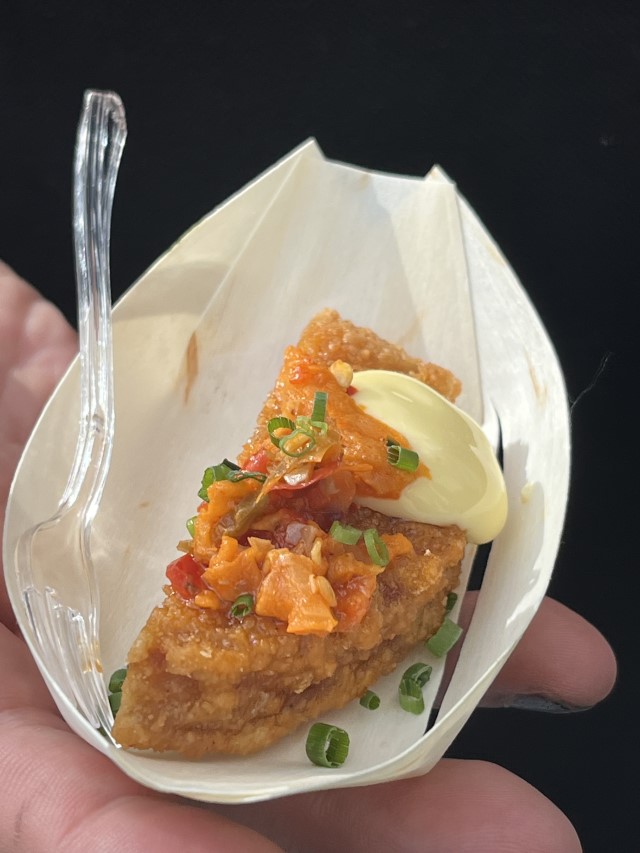 Cheezy Buffalo Nuggets: CHEEZMADE Nuggets, Buffalo sauce, dill sour cream, crispy quinoa and chives.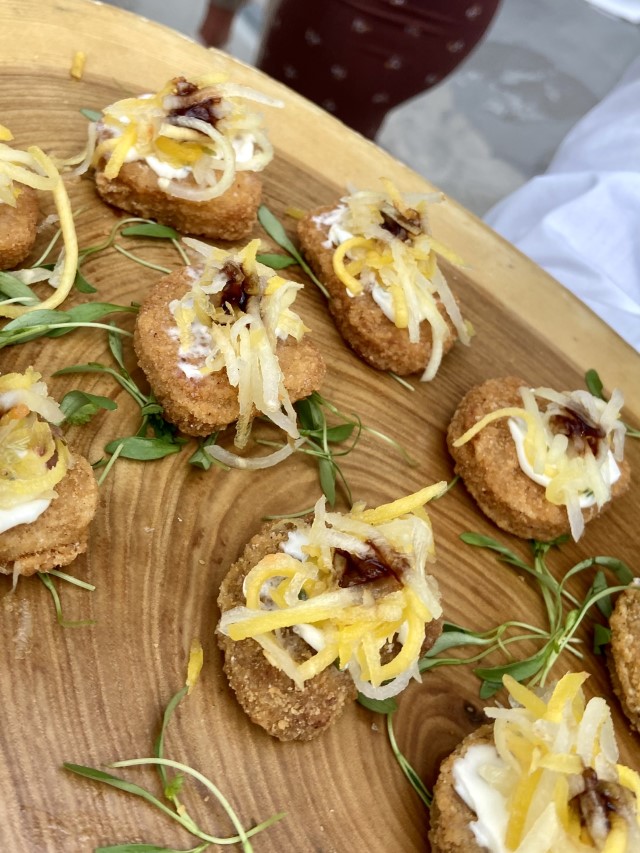 The Goat Cheez: CHEEZMADE Nugget, herb goat cheese mousse, pickled golden beet and balsamic.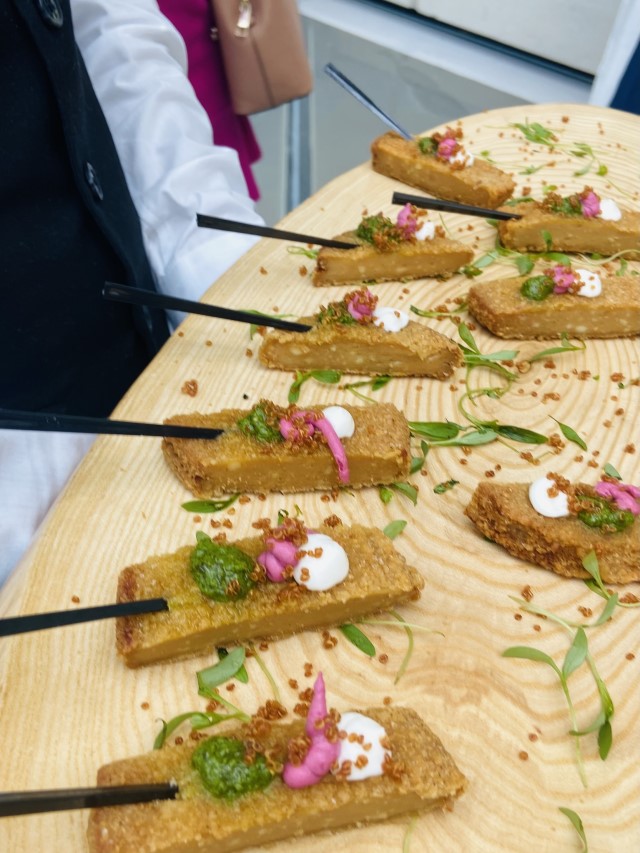 Cheez Kebab: CHEEZMADE Burger, green schug, beet hummus, smoked labneh and crispy quinoa.
Final Thoughts: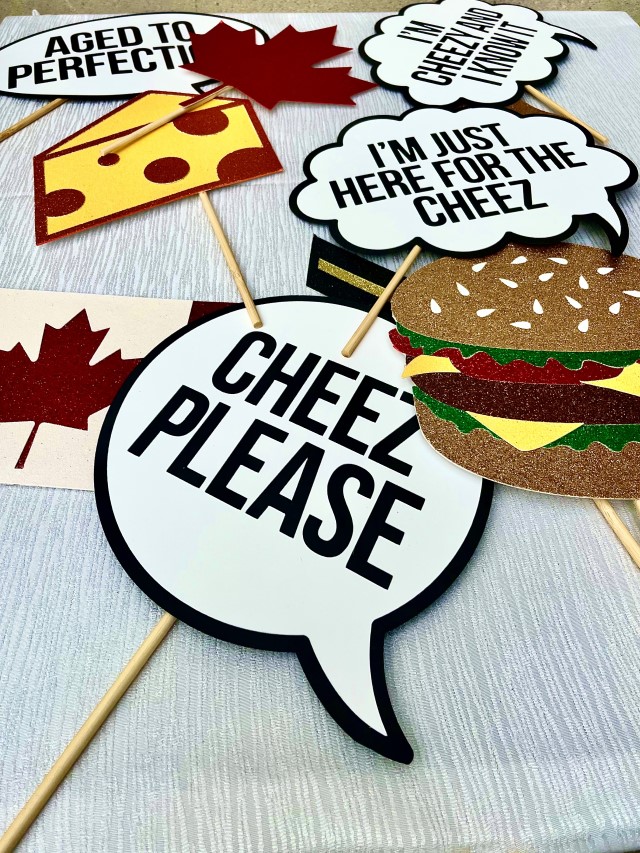 The Cheezmade Chicken-Less Nuggets had real chicken consistency. The nuggets and the Cheezmade Chicken-Less Burgers didn't have the after taste that some plant based "chicken" tends to have. Our favourite was Cheezy Buffalo Nuggets – they had great flavour and if you had a blind taste test with a real chicken nugget, you would be hard pressed to figure out which was which. An air fryer or your convection oven will give these nuggets or the burger the crispy coating that you are looking for.