Toronto Taste presented by The Daniels Corporation celebrated 30 years with an extravaganza featuring the best chefs from the finest restaurants in the city! The annual tradition started in 1990 by chefs who wanted to show their support for Second Harvest, Canada's largest food rescue organization and global thought leader on perishable food redistribution. This year, the event raised $1 million for Second Harvest, translating into the equivalent of over 2 million meals for those confronted with food insecurity.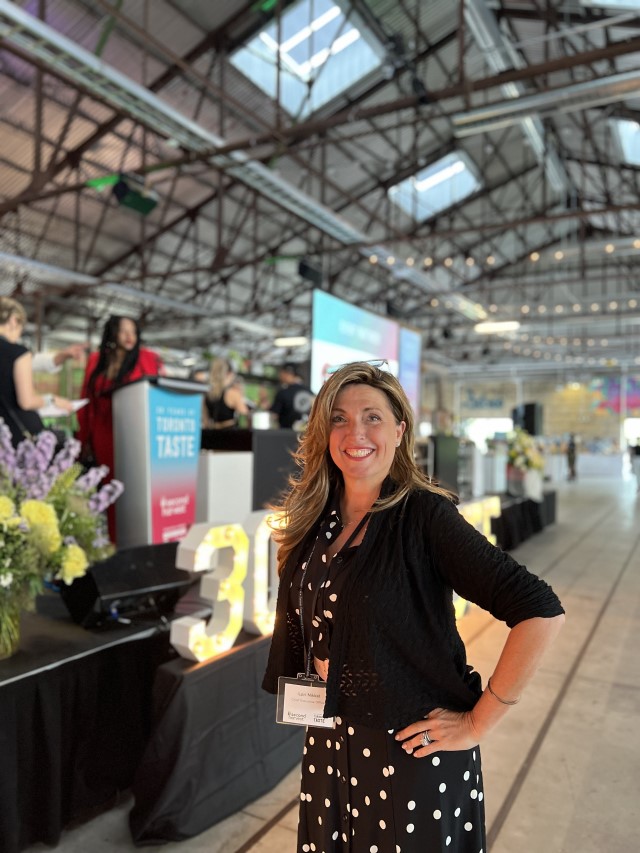 Hosted by gastronaut Bob Blumer and TV personality Bianca Osbourne, "Cake or Fake?", Toronto Taste was held at Evergreen Brickworks.
Fifty of the most celebrated culinary and cocktail experts as they prepared their signature dishes and cocktails for the hungry guests. Featured chefs and restaurants included:
Ariel Copland, Chef at Rabbit! Rabbit! Rabbit!
Bob Blumer, Celebrity Chef, TV Personality & Cookbook Author
Craig Wong, Celebrity Chef & Owner of Patois
David Adjey, Celebrity Chef & Owner of BOUFFE
Luis Ernesto Avila Diaz, Chef at Chotto Matte
Matt Basile, Celebrity Chef & Owner of Fidel Gastro's
Nuit Regular, Chef & Owner of PAI
Toronto Taste kept guests entertained with live music, a silent auction and the exciting annual Chef's Challenge with Samantha Medeiros of La Palma coming out on top.
Chef's Challenge: From Left, Samantha Medeiros (Winner), Phil Nguyen & Jamie Robb
George Pimentel Photography ©
The Chefs:
The stars of the evening, of course, were Toronto's chefs.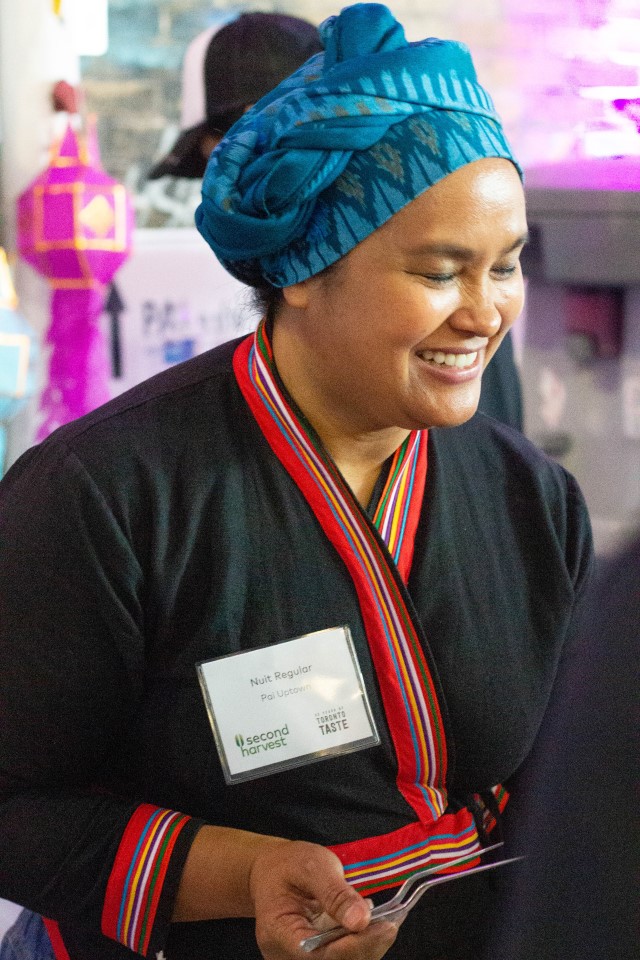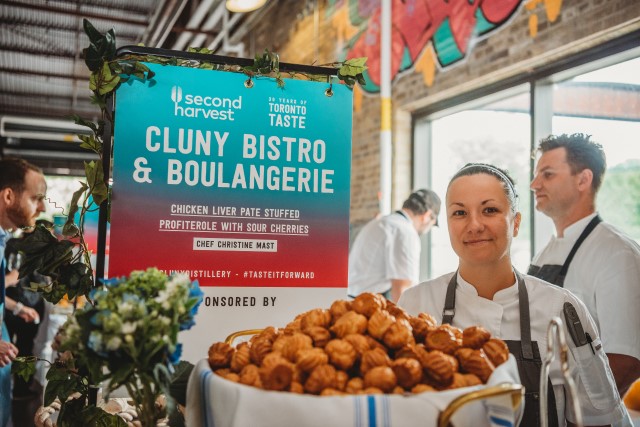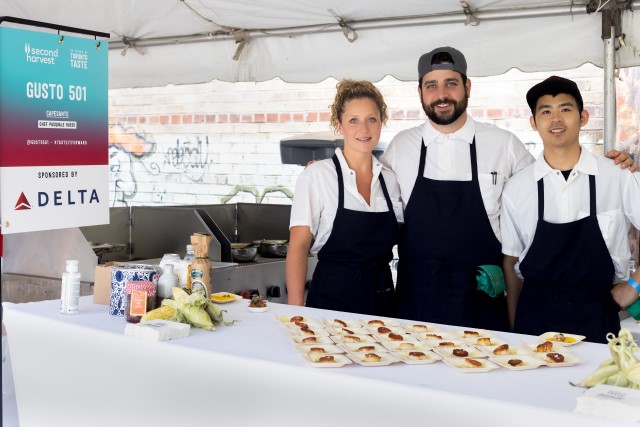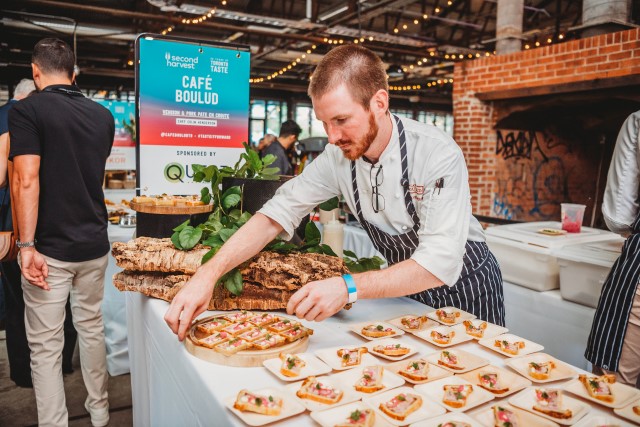 Toronto Taste: The Food
The food stations were busy as guests tried delicious bites from some of Canada's best restaurants.