I experienced true luxury at the beach-side resort at Park Hyatt St. Kitts Christophe Harbour. St. Kitts is also known for it's rainforest and I had the chance to stay for an evening at Belle Mont Farm in the hills of the island. It was truly a once in a lifetime experience. Belle Mont Farm was equally luxurious, but completely different then the previous three days. There are so many differences between the locations, but one thing that was the same at both resorts was the kindness of the people that worked there. They made you feel welcome and that is one thing that can make or break your holiday.
Now, let's take a closer look at Belle Mont Farm Resort in our latest "A Room With a View".
The Details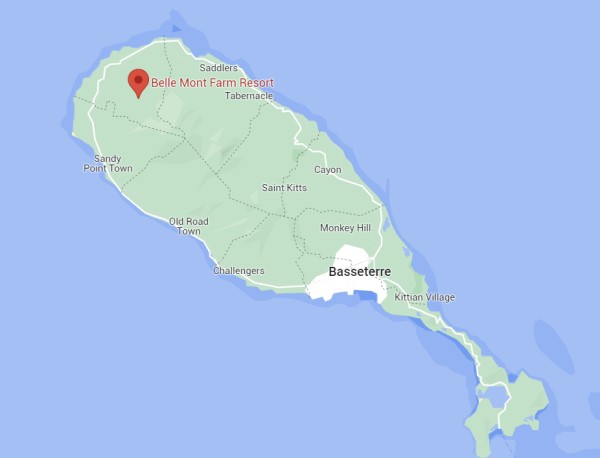 Address: The Village Kittitian Hill St. Kitts, Saint Kitts and Nevis
Phone: +1 869-465-7388
Instagram: @bellemontfarm.kittitianhill
Website: bellemontfarm.com
On-Site Amenities: Free Wifi, spa, fitness centre, pools, restaurants, room service, wedding packages and more.
The Location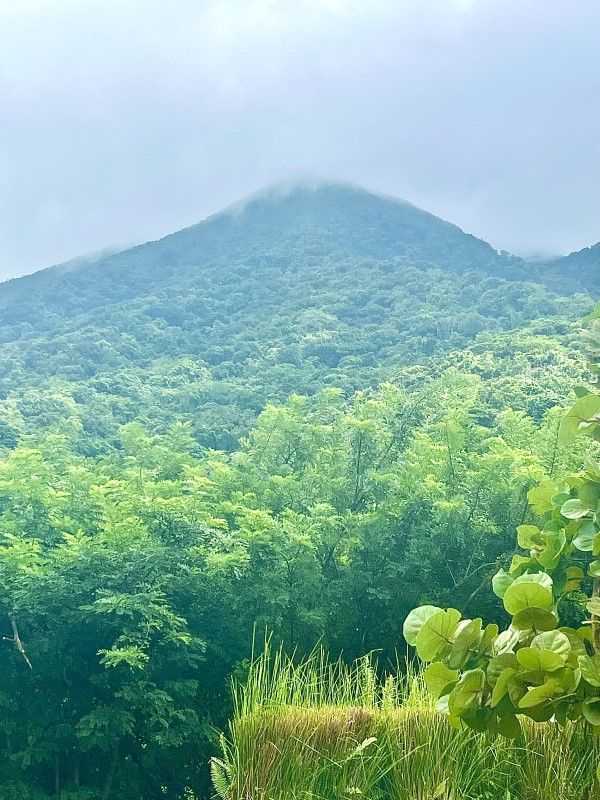 Belle Mont Farm Resort is located on Mount Liamuiga on 400 acres less than an hour from the airport. St. Kitts has something for everyone, and if you want to get out of the cold of Canadian winters, but you aren't a beach person, this is a scenic option.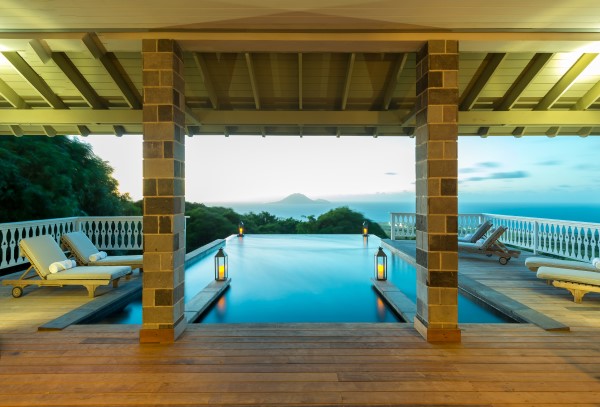 Belle Mont Farm Resort can only be described as lush. In one direction you can see the beauty of the rainforest and the mountain. In the other, you get a birds eye view of the Caribbean Sea and St. Kitts' sister island, Nevis. Since it is in the rainforest, and fruit is farmed on the location, you will find a variety of birds and plenty of mischievous monkeys around. It also means that you can enjoy a real farm-to-table dinner.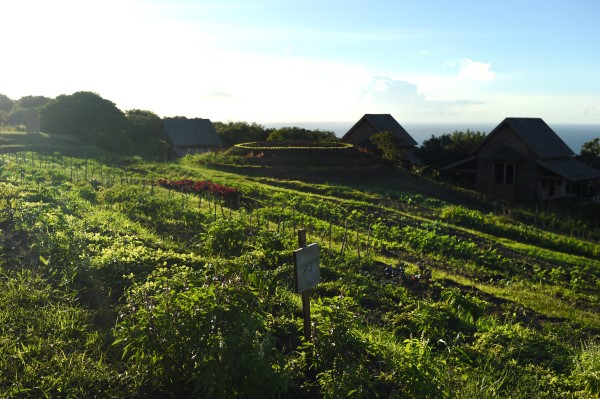 One important caveat – you are located on a mountain and it is a bit steep if you have mobility issues. You can call for a golf cart to pick you up and deliver you to the area of the resort that you wish to visit. If you are mobile, it's a relatively easy walk up and down to the pool, gym or restaurants.
The Room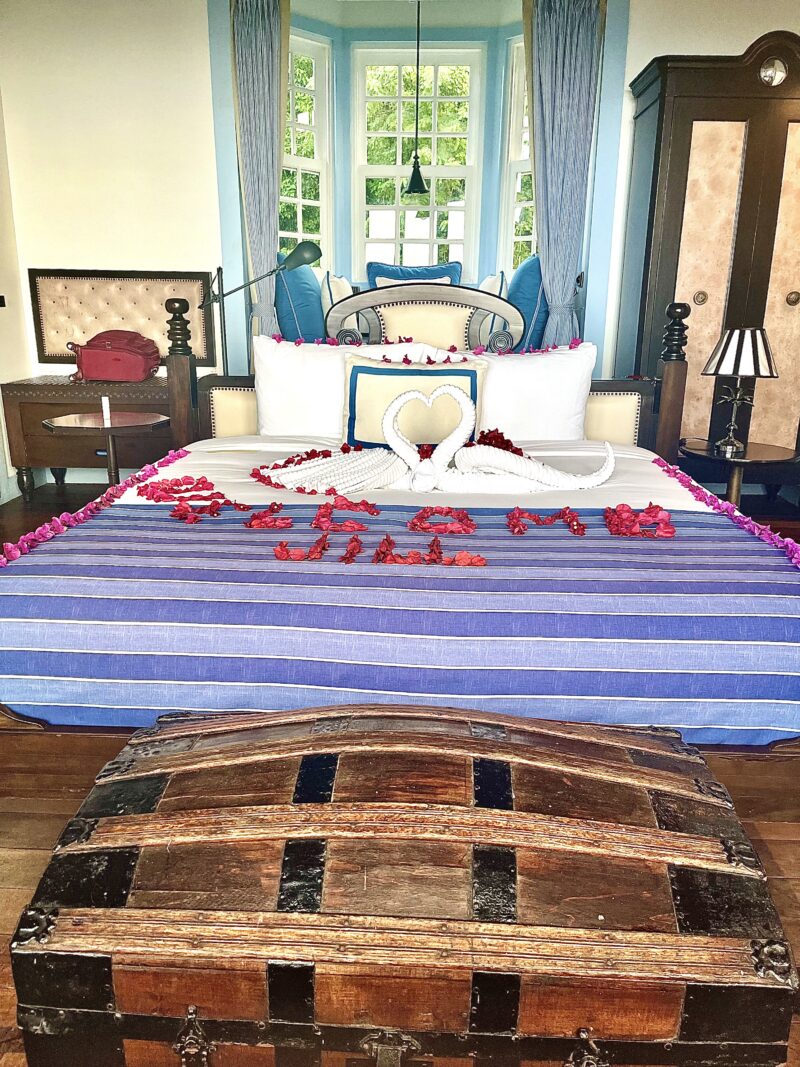 Belle Mont Farm Resort is made up of cottages for singles and pairs and villas for families and larger groups. I stayed in a cottage and it can only be described as something out of a movie. As you walk up the stairs of your cottage, there is a veranda with a day bed. When you walk in, there is a four-poster bed in the middle of the room under a ceiling fan with a huge window across from it to enjoy views of the Caribbean in the distance.
The antique furniture is teak mahogany from Indonesia. There are touches like old fashioned French phones and a plush window seat that make the room truly special. You truly feel like you've gone back in time, but there are enough modern touches like WIFI to make you feel right at home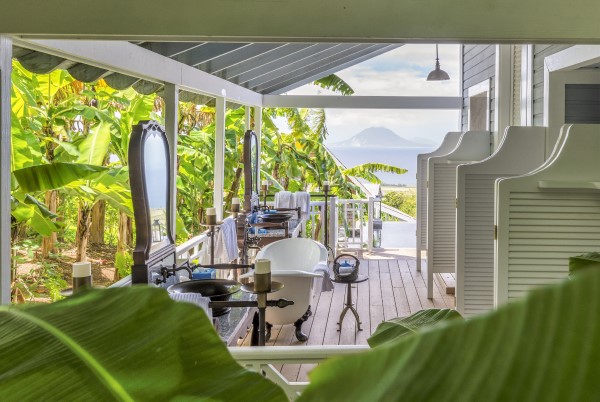 I promise that many of you will never experience a bathroom like this one. It is open air with antique accents with modern sensibilities. You have a view of the Caribbean during the day and the rain forest is right in front of you. An old-fashioned claw foot tub resides between two vanities. There is a an outdoor rainwater shower and organic toiletries for you to use. The bath salts smell amazing! Draw the curtains for complete privacy or just shut the doors to the loo and shower.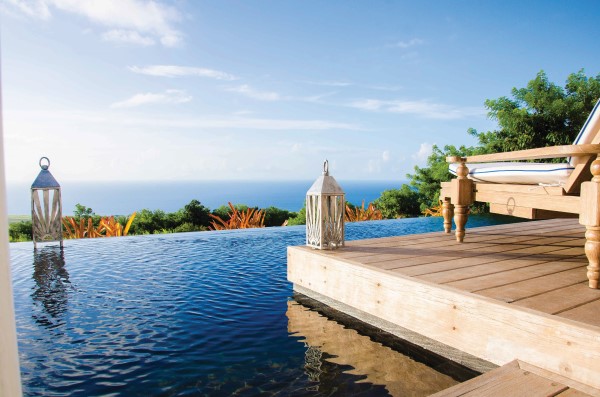 The private pool with loungers is like everything else here, beautiful. It is the perfect place to relax and read and take a dip.
The View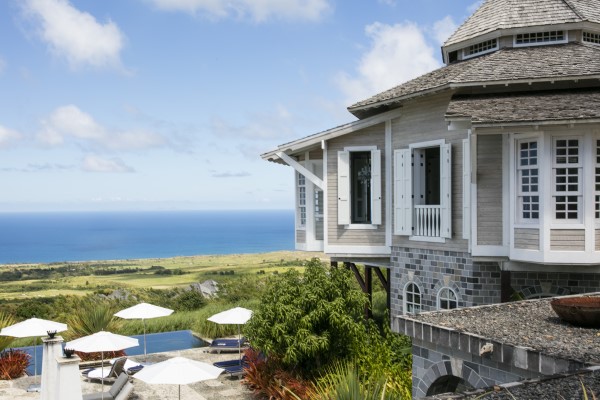 There isn't a bad view on the resort – everywhere you look it's stunning. It is impossible to take a bad photograph here. I literally scheduled ten minutes of time just to look at the sea in the distance from the back veranda of my cottage.
Final Thoughts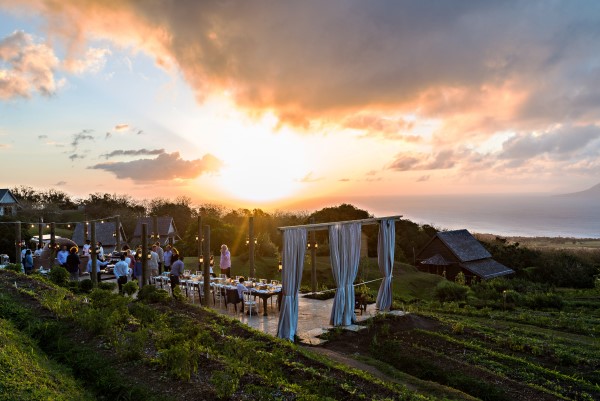 Belle Mont Farm Resort is ideal for:
People who love the outdoors and want to experience something truly relaxing and different
People who love a more rustic, but still luxurious property who want to get away from it all
Couples – this is the ideal spot for a wedding or a romantic getaway. Your wedding photos will be beautiful from any angle
Large groups – the villas are well appointed and you can even have groceries delivered if you want to cook for yourselves
Prices vary depending on the time of year and range from $555 USD for a luxury cottage all the way up to $2,360 USD for the villa. This is definitely an experience if you can afford it and as well-traveled as I am, I've never stayed anywhere quite like it.
This is not a wheelchair accessible property. You have to take a few steps up to your cottage or villa and there are steps into the pools. If you use a wheelchair, or as mentioned, have mobility issues, this isn't the right choice for you. Remember that many resorts in St. Kitts are relatively new (tourism began in 2005) and many places were hit hard by COVID. As tourism returns to normal, accessibility will be addressed at many hotels and restaurants on the island.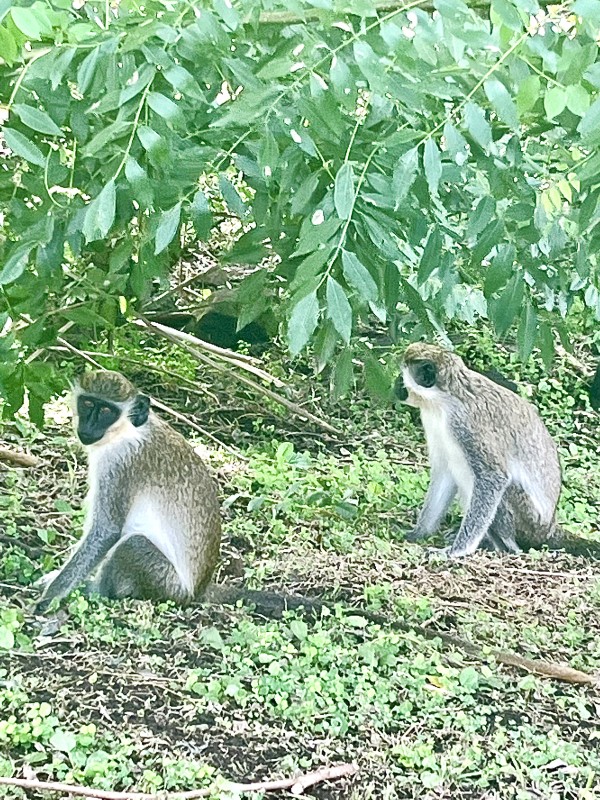 Understand what you want out of a holiday. The resort is very much in nature. For example, you may be brushing your teeth and see monkeys staring at you, or a gecko dart by inside or outside of your room.
DIVINE Tip: Belle Mont Farm is in the rainforest which is a different climate than right by the beach. Pack quick dry clothing – it can get very humid and your packed clothing will feel damp. It's not cold in the hills, but it is cooler than lower elevations. Bring a sweater or light jacket if you plan on walking around in the evening.
*Hosted for review purposes – opinions are our own.