When we think spring, we think of spring cleaning, right? It's the biggest home cleaning of the year. In order to accomplish everything on your to-do list, be well prepared and have the right products on hand. We have put together some products recommendations to help you get ready to clean your home effectively! Here are three products for spring cleaning:
Brain Wash Cleaning Products
This Canadian company has launched products that are easy to use and includes a window cleaner, an all-purpose cleaner and a bathroom cleaner. The product comes to us in a bag with water soluble capsules that we let dissolve in water for a few minutes. This is an effective way to reduce the use of plastic bottles by reusing them and just buying refills. In addition, the look of the products makes you smile and is a nod to its story, which is inspired by a little boy who asked his father to do more to protect the planet: and Brain Wash was born. We love the idea and it is perfect for spring cleaning!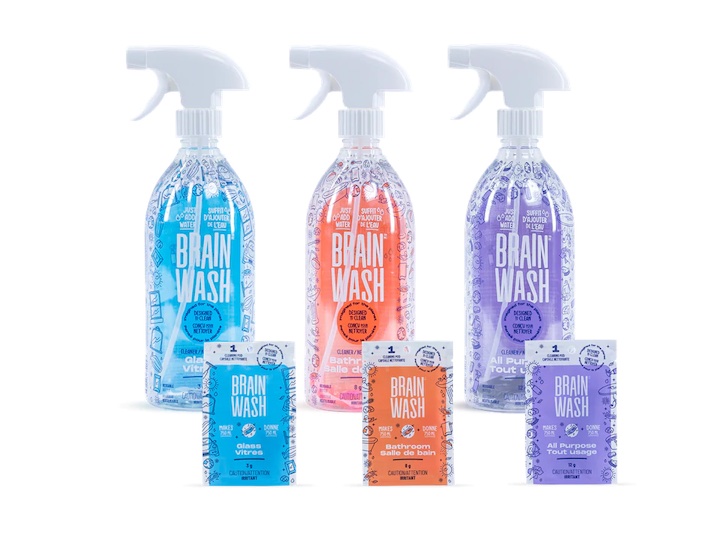 Available in grocery stores.
Dreame's Wet and Dry H11 Vacuum
Last year, we tested a robot vacuum cleaner that changed the way we do housework, and recently, we had the chance to test a device that has now become an essential at home: the Wet and Dry H11 vacuum cleaner from Dreame Technology. This smart device not only acts as a vacuum cleaner, but also as a mop, cleaning the floors wonderfully by combining these two actions. In addition, the device does not require soap, just water, making everything even easier to use. Its voice assistant also helps us to know when it is time to empty the wastewater compartment, or recharge the device. All in all, we can no longer live without this vacuum that cleans everything in its path. We highly recommend it!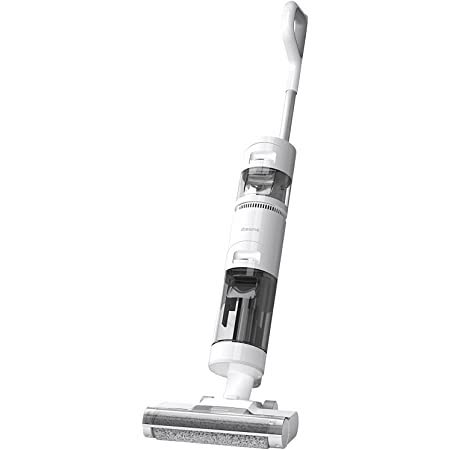 Available online at dreametech.com and on Amazon
The Pink Stuff Cleaning Paste
This product is everywhere on TikTok right now, with over 291 million views on household videos demonstrating everything this paste can do! We had to try it. It is an easy-to-use, multi-use product that is now essential to our home. The paste is a mixture of soap, baking soda and quartz, making it the perfect ally for more difficult chores (such as cleaning sinks, oven, etc.) Some even use this miracle product to clean their white espadrilles… Definitely a product worth trying!
Online at pinksolution.ca