2022 offers a return to international travel. Escaping home offices and getting more meaning out of travel experiences is high on many people's agenda and new travel trends are on the horizon.
The easing of international border policies and COVID protocols are making it easier for travellers to finally say yes to taking trips. It's now about figuring out how to spend that extra bit of cash saved up and what to check off your bucket list.
A clutch of destinations without a single mask requirement, test results, vaccine certificates or piece of paperwork are paving the way for getaways that truly feel like BC (before COVID) times. That list of countries will grow in 2022 and as we adapt to managing the risks of COVID and its variants. Destinations to travel to now without the hassle of vaccine passports or testing: the UK, Mexico, Norway, Iceland, Ireland, Hungary and Romania.
Canadians are excited to pack their bags and take to the skies "en masse", albeit in newer ways. Here are a few travel trends that we are noticing and that you should know about too courtesy of The Travelogist:
Privacy is the New Luxury
Group Travel is undergoing a metamorphosis. As travellers seek out their options, many are no longer convinced they should be sharing their personal space onboard a 48-passenger bus for ten days with perfect strangers. This may take a while to come back or it could be a permanent trend.
Many people are now opting for private or semi-private curated travel experiences. We are seeing groups of people who know each other booking their own private environments, such as groups of friends or families renting a villa and using it as a base to run their own private excursions.
Experiences offered by tour operators such as Duvine are emerging in popularity. They not only rent villas for you, but also handle all of the trip logistics—including airport pickups, grocery shopping, transfers to dinners, local towns and wineries. They will even come with a van full of bikes and guide you through the local countryside roads. We're also seeing social clubs (such as retiree groups, biking clubs, etc.) do complete buy outs of entire European luxury boutique barges so they can have the entire vessel to themselves.
While some people are feeling comfortable around big crowds again, others are treading carefully and seek to socialize in a somewhat controlled environment.
Slow Travel and Sustainable Travel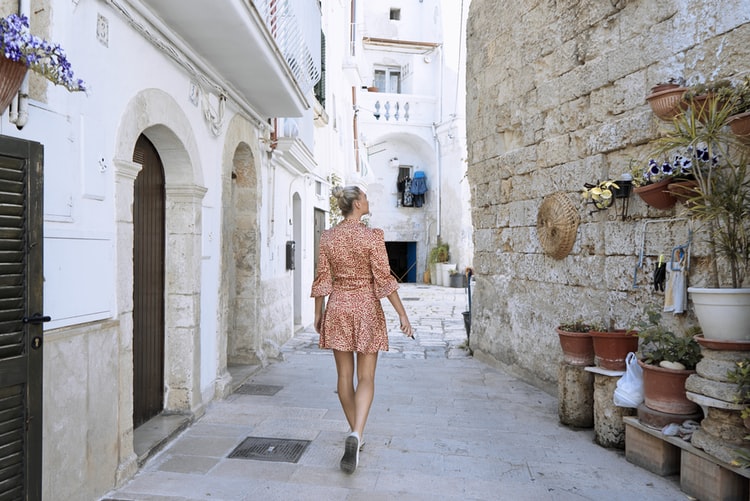 Travellers are also embracing the "Slow Travel" phenomenon by opting to spend less time where crowds congregate. Inadvertently for some and conscientiously for others, they are supporting sustainable options by seeking the "off the beaten path" way to travel. We are even seeing national government initiatives buying into the movement, such as the one adopted by the Italian government with its "Uffizi Diffusi" or "Scattered Uffizi" project which sees works of art taken from the famous Florentine Gallery and displayed around the wider region of Tuscany.
Smaller Group Tours
The semi or private travel experiences will continue to grow through 2022 and well into 2023, and it will become a more common way to travel.
Canadian based G Adventures and Intrepid Travel have been catering to these travellers for years and offer these types of experiences for small groups (under 20 people). They have also come up with a magic number of 8 persons to run your own private tours from any of their brochure programs.
Urban Experiences are Back
The appeal of large urban travel experiences and all they have to offer is back, but it looks a bit different. New York, Paris, London or Rome are all growing in demand, but people are seeking semi-private experiences in these urban destinations too. Think Rodin Museum versus The Louvre, or Fontainebleau vs Versailles. Other bustling cities like Lisbon have grown greatly in popularity due to the nomadic working tribes and artist migrations that are particularly attracted by the rich cultural value that Portugal has to offer, not to mention the affordable price points.
North-South and East-West Travel
As Canadians search for what to add to their international bucket list destinations, they will find that North-South travel will be the much easier and less expensive option. Western Europe is still very much in demand for the summer, but further to the East, border policies (in Asia for example) as well as the closing of Russian airspace can complicate matters and make it less ideal to visit for vacation. Australia and New Zealand have eased COVID entry requirements and the demand to visit is back for these destinations.
The Birth of BLeisure Travel
We've all been privy to corporate Canada having to adapt in allowing employees to work from home during the pandemic. While some are still split on the benefits of business travel, many are struggling to attract and retain talent after the "Great Resignation." As ideal candidates shop around for the perfect employer, some HR departments have been forced to rethink their benefits package to include travel.
Enter the "Bleisure Travel" phenomenon where employers are looking to allow employees to go on longer business trips that also mix in personal time off or working remotely. We will definitely see a future where business trips are less frequent but will be taken over longer periods. Hotel chains such as Citizen M that come fully equipped with meeting rooms and digital nomad working spaces are popping up everywhere to cater to this new niche and will be very popular in the corporate and "bleisure" space.
Cruises Experiencing Rough Seas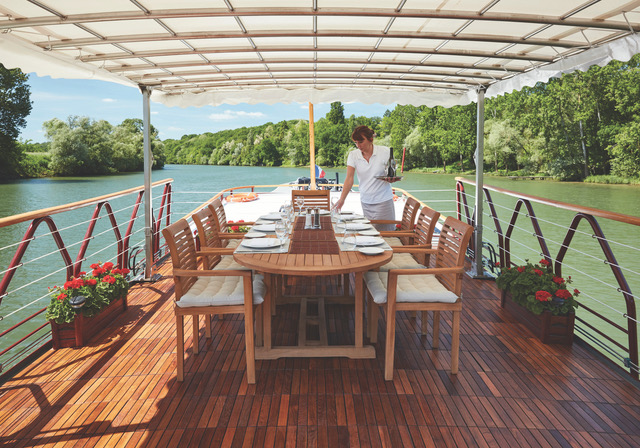 2021 saw large cruise liners sailing under new regulated rules. Some ports are still refusing to let large ships dock if COVID cases are reported, and other ports have outright banned them permanently such as in Venice, Italy. While die-hard cruisers are still willing to live with these new conditions, others are seeking to switch over to smaller vessels such as the ones offered on River Cruises by AMA Waterways and Belmond's Luxury Barges where they are not subject to heavy regulations. Hoteliers such as Ritz Carlton and Four Seasons have also rolled out yachts that are immensely popular.
These floating boutique hotels were almost perfectly designed for social distancing with their capacity of around 300 guests. Their legendary service is what you would expect to find at one of their hotels and guests onboard have the option of dining privately in their own spacious suite. Another added benefit that is attracting attention to these ships is the fact that they can dock in smaller secondary ports where bigger cruise lines can't due to their size. These smaller ports completely eliminate the mass tourism experience, and travellers benefit from a more local and exclusive experience.