Have you ever wondered how your friend always seems to get the best hotel rooms or they get to the front of the line at even the busiest car rentals when they are travelling? Travel perks can make a dream trip feel even more special or can make a business trip get off to a great start. There are simple ways that you can leverage travel perks that may already be available to you.
Alain Robert, Founder and CEO of The Travelogist, has travelled and lived all over the world and knows the ins and outs of travel perks and is sharing his wealth of experience with us. Check out his tips below:
Hotels
Hotels love to personalize your stay. Before you book, you should join the hotel's loyalty program to get access to special rates and perks. Once you have booked your reservation contact them and let them know about you and why you are coming to their city – and mention if it's for a special occasion like an anniversary or birthday. They might leave a little something extra in your room, or offer to book you reservations at a top restaurant.
I also recommend sending the hotel a message (preferably through their app) on the day of or day before you check-in to ask them if they can upgrade you or accommodate your special request -such as a room with an ocean view. Hoteliers have a better idea of what their inventories look like by this time and may give you a better room to help make your stay extra memorable.
Hotels want their customers to come back, and although they may not be able to accommodate all of your requests, they will try.
You can also work with a travel agent service that has preferred partnerships with hotels. They can often get you free breakfasts, hotel credits for on-site restaurants or the spa, early check-in and late check-out, and room upgrades.
Airlines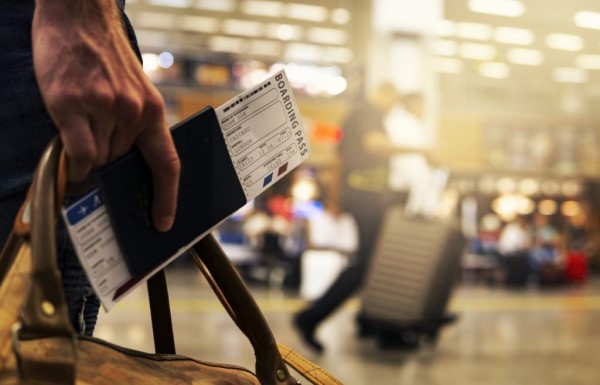 Search for hidden or non-published airfares. These often don't appear in a search if you are searching for air only. They are not always easy to come by, but you can find deeply discounted airfares if you tack on a hotel room for one or two nights (even if you won't be using it). Add the lowest rate for a budget hotel onto your airfare and you could benefit from deep discounts.
Join a frequent flyer program and always try to book within one alliance (such as Star Alliance, One World or SkyTeam) You will get through lines quicker, get access to special lounges and more.
Another hot tip – order a special meal once you have reserved your flight ticket, especially if you will be flying overseas and travelling overnight. By ordering a special meal flight attendants will serve you first, even if you are at the very back of the aircraft (*the special low sodium meals are usually the same just without the sauces). While everyone eats you will already have finished and be ready for some rest.
You can also buy chocolates or treats for the crew and hand it to them upon boarding. Crews don't always have it easy and love their sweets (and coffee!). Offer them a small box and you will be sure to have excellent service for your flight, and they may even invite you to sit at the front of the cabin.
Credit Card Benefits
If you travel regularly, definitely get a credit card that offers travel benefits – and use it to accumulate as many points as possible. In my experience, the best point currency is AMEX points since they can be transferred to several airline programs.
Redeem points for business class/first class tickets on long haul flights as much as possible, since these are the best value for your points. Overseas first class experiences, including private transfers from terminal to aircraft, a large seat that converts into a full bed, and having four windows in your own space can be worth well over $15,000. If you play it right, you can be treated like a rock star and pay next to nothing for it!
Follow travel bloggers such as Canada's Prince of Travel and get more tips on how to best make use of your travel miles, points and other travel perks.
Also look for a credit card that offers:
good travel insurance (for both health and delayed trips)
access to airport lounges
partial CDW car rental insurance
Rental Cars
I highly recommend joining the rental car company's loyalty program. These programs give even basic members access to priority queues at rental counters, will waive second driver fees, and often offer free upgrades.
Book With an Expert
Save time and stress by booking your trip with an expert travel concierge or agent. Because of their long-standing relationships with hotels, experiences and even airlines in destinations around the world they can get preferred rates as well as special perks for their clients. These travel insiders work to make sure your trip is seamless from start to finish, and will advocate on your behalf – whether it's asking for a room upgrade or helping deal with lost luggage.