Coffee may be a staple of your morning routine, whether it's a calming ritual or a necessity to keep you focused. But do you ever stop to think about where your coffee comes from, who produces it, and what hardships are endured before it arrives on your kitchen table?
When it comes to growing coffee, the industry is notoriously corrupt in terms of labour practices and environmental impact. Farmers in countries such as Guatemala, Colombia and Ethiopia do backbreaking work for minimal wages. The farmers often have to clear-cut their forests and use harmful pesticides to achieve a bigger yield and meet the demand–all this so they can survive. Meanwhile, coffee roasters and retailers make a massive profit off of inexpensive green beans.
Rules and regulations have been put in place in recent years to help farmers get a fair deal and resist carrying out environmentally harmful practices. But corruption in coffee still exists.
As a consumer, you have an overwhelming amount of choices in front of you. But with a bit of knowledge on the industry, you can make a few simple changes to your buying habits to make better choices. And, while you're at it, you'll be enjoying better coffee. Ethical coffee and delicious coffee tend to go hand-in-hand–it's a win-win situation.
Here are a few things to consider if you want to be a more ethical coffee consumer.
Roasted Coffee Price
The first thing you'll want to be aware of as a more conscious coffee consumer is the price tag on your beans. Be wary of suspiciously inexpensive coffee. When coffee sells at a low price, you know right away that the farmer is not getting a fair deal for their product.
While higher prices don't necessarily guarantee a better deal for the farmer, you're more likely to get more ethical coffee from independent roasters. Decent quality beans, both in terms of ethics and quality, sell for at least $20 per pound roasted.
Certifications and Labels
Sometimes you'll see a few different certifications and labels on coffee bean packages. Knowing what they all mean can help you buy better, more ethical coffee. None of these certifications are 100% fool-proof, but buying coffee with these labels will ensure you're buying a better product
Shade Grown
This means that the coffee plants are covered by a canopy of trees, which retains the diversity of the ecosystem. The coffee plants coexist with trees, plants, insects and animals. When farmers are forced to eradicate other plants and animal species for monocrops, which yield a bigger harvest, it results in soil erosion and deforestation. The "shade grown" certification indicates sustainable farming.
Fair Trade Certified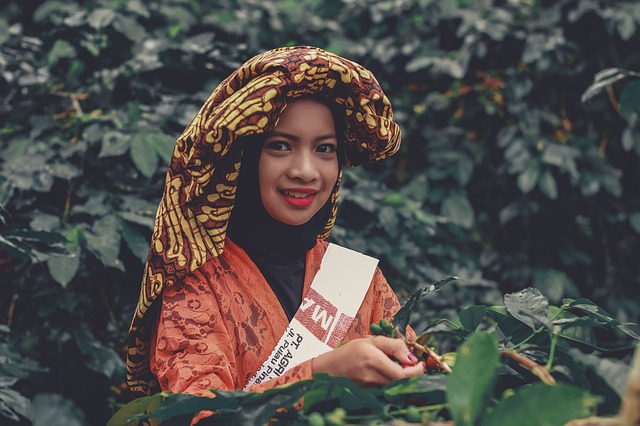 This certification ensures that the farmer was paid a fair, living wage for their product. The pay rates for farmers are $1.40 per pound of non-organic green beans, $1.70 per pound of organic, and an additional $0.20 community development premium per pound. For comparison, farmers were being paid as low as $0.30 per pound before this certification was created.
Organic Certified
Organic Certified is a rigorous verification process ensuring that no pesticides or chemicals were used in the farming. In addition, the coffee crop has to be a certain distance away from other crops that use pesticides to eliminate the risk of cross-contamination.
Direct Trade
This label indicates that the roaster or retailer has a direct relationship with the farmer, and pays the farmer directly. This term can be vague, and it is not a legally-binding term–anyone can claim it. However, many roasters use this term in good faith, and you can verify this yourself by checking out the roaster's website. Some good roasters who are passionate about their product will actually visit the farmers in countries like Honduras, Guatemala, Colombia, and Ethiopia.
Rainforest Alliance
The Rainforest Alliance certification has a two-fold mandate of upholding sustainable agricultural practices and protecting the rights of workers, including the prevention of child labour. However, the problem with this certification is that only 30% of the coffee needs to be Rainforest Alliance Certified in order to have that certification. If you can find it, purchase beans that say "100% Rainforest Alliance Certified" on the package.
Bird-friendly
While harder to find, this certification is certain to guarantee the most ethical coffee possible. Created by the Smithsonian Migratory Bird Centre (SMBC), this certification mandates that the coffee is grown in an ecologically diverse setting. It is similar to the Shade Grown certification, but with more stringent standards with regards to canopy height, plant species diversity, and more. This certification is automatically organic.
Environmental Impact of Coffee
While you can buy beans that are connected to less damaging agricultural practices, it's also important to consider the ecological footprint of purchasing roasted coffee and buying takeaway drinks from your local coffee shop. The production of single use paper and plastic emits CO2 into the air and contributes to climate change, not to mention the waste it creates. Paper cups lined with plastic can't be recycled and end up in landfills.
As a consumer, you can choose to have your favourite coffee drink served in your own travel mug. You can also purchase coffee beans in compostable kraft coffee bags. Better yet, support zero-waste coffee shops and buy your coffee beans in bulk. Some shops will charge you a refundable deposit fee when you buy their beans in glass jars.
Do Your Research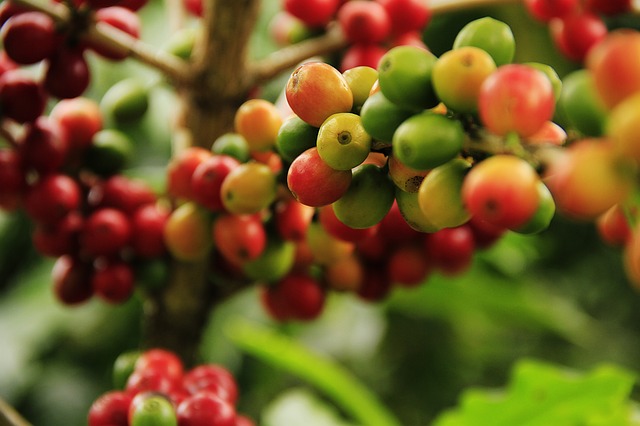 Find your favourite local coffee roasters and do some research–read the labels on the packaging and look up their website to find out any community initiatives they're involved in. Coffee roasters should be able to tell you what parts of the world their coffee comes from for transparency and traceability.
Coffee has a long supply chain to travel before it gets to your cup, and every stakeholder has a responsibility to do better. As a consumer, the best thing that you can do is make an educated choice, and speak with your credit card.