Gaming on a smartphone device has become a popular modern-day entertainment option. In fact, whether we are booking a travel adventure or ordering some food using an app, we have become heavily reliant on our mobile phones.
For much of the world's population, gaming is the go-to option for entertainment. Gaming on a mobile phone is portable, therefore opening it up to casual players in the process while also helping people to supplement other entertaining products on a smartphone device. For example, alongside gaming, people are using streaming services like Netflix to watch movies and television shows on the move, while also accessing the endless amount of opportunities available at popular sites like William Hill, where you can play casino games and bet here.
Essentially, smartphone devices enable us to carry our entertainment options around with us. Playing games is certainly one of the more favoured products, though, which is why investing in a mobile phone that is capable of housing the best releases is more than worthwhile. We aren't short on options in today's innovative climate either. With that in mind, take a look below at some of the top smartphone devices for gaming that are in the market right now.
Asus ROG Phone 5
Kicking things off with a truly magnificent product, the Asus ROG Phone 5 is capable of hosting the biggest and best games on the market. Offering excellent display and speakers, remarkable all-round performance thanks to its Snapdragon 888 chipset, and a screen that has a refresh rate of 144Hz and a touch sampling rate of 300Hz. This is a phone well worth purchasing if you're interesting in taking part in the odd gaming session from time to time. The fact that it has a massive 6,000mAh battery means that the Asus ROG Phone 5 is capable of hosting any mammoth gaming sessions also. It even comes with shoulder buttons and programmable RGB lights too.

Black Shark 3
Boasting a solid reputation thanks to its range of gaming-specific features, the Black Shark 3 might look a bit odd to some people, but it possesses all of the capabilities needed for a large variety of games. Widely regarded as being the best gaming device from the Xiaomi sub-brand, it's a large, solid phone that comes with LED lights, a 90Hz refresh rate, and an excellent camera for people who want more than just a gaming smartphone.
Nubia Red Magic 5G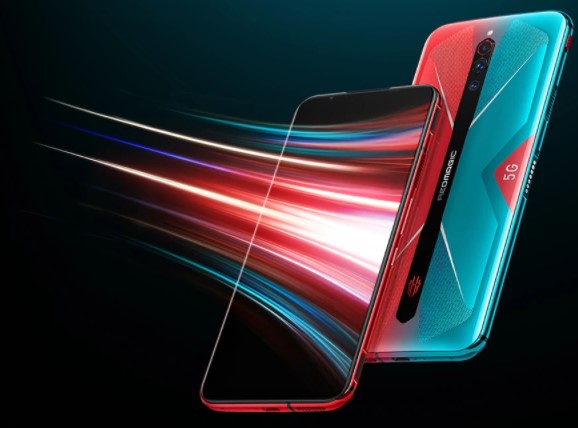 Boasting the first-ever 144Hz smartphone screen, the Nubia Red Magic 5G was clearly designed with gaming in mind. For starters, the device offers a bright display which is perfect for even the most detailed of mobile phone games. Then, perhaps even more impressively, it features triggers for increased control, a fan and liquid cooling system in case you're keen to play a particular release for hours on end, and a '4D Shock' feature which provides players with vibrations during specific games, therefore elevating the all-round gaming experience in the process. Overall, the Nubia Red Magic 5G is hard to fault really, although its screen could be more high-res.
Lenovo Legion Phone Duel
Ideal for people who want a smartphone that is capable of being charged up quickly when required, the Lenovo Legion Phone Duel offers super-fast charging and plenty of power ahead of any gaming marathon. This particular device also offers a top processor and software for the most intricate of releases, while also featuring a range of other specs which make it suitable for everyday use.
Other options that are great for gamers include the Razer Phone 2, Samsung Galaxy S21 Ultra, and the iPhone 13 Pro Max.