Any person with any profession can enjoy casino games; even our favourite celebrities may be spotted at a casino. A few stars enjoy casino games in their downtime when they're not in front of the camera.
Some celebrities have openly expressed that they enjoy the entertainment that comes with online slots and casino table games so much that they have become quite good at games such as poker. Here we look at a few celebrities who have become pro poker players and blackjack players throughout their acting careers.
1. Ben Affleck
Ben Affleck is a popular on-screen face with a few acting awards up his sleeve, including three Golden Globes and two Academy Awards. When Ben Affleck is not concentrating on his acting career, he is known for enjoying a few games of poker or blackjack at a local casino when he travels.
His enjoyment of poker is evident when he won the 2004 California State Poker Championship, including a large cash prize and an entry into the World Poker Tour Championship.
Ben Affleck became quite good at blackjack and would often play at different casinos after a day of filming to take some downtime. He won so often that he was once banned from the Hard Rock Casino and Hotel for allegations of counting cards.
2. Jennifer Tilly
Another one of the top celebrities that play poker is Jennifer Tilly, an actress who became famous in 1994 for her role in Bullets over Broadway. She also played a role in 1989 Let it Ride, a gambling comedy about horse betting. This role allegedly piqued her interest in the world of gambling.
After playing the role, Jennifer Tilly professional poker became more of a focus for her than her acting career. She has participated in many poker tournaments and championships, such as the WPT Ladies Invitation Tournament, where she came in first place.
Over the years, Tilly has won close to $1 million USD from all her poker tournaments and games. However, she has decided to leave her professional poker career behind and now just plays a few games for fun.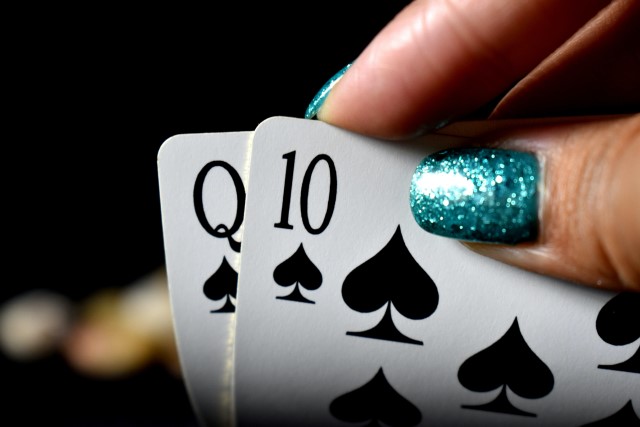 3. Tobey Maguire
Tobey Maguire is well-known as Spiderman and other critically acclaimed movies throughout his acting career. Besides swinging from buildings in his professional career as the man who gained superpowers after being bit by a spider, Maguire was also a prominent and competitive poker player.
He is known to have played in the same high-stakes poker ring as Ben Affleck and Matt Damon, where he allegedly won millions. Since he first started playing poker around 2004, he played with a professional player to learn the ins and outs of the game.
Toby Maguire was notably the champion of the World Series of Poker and participated in the National Championship of Poker. Unfortunately, Tobey Maguire was suspected of fraudulent activity within the poker ring and had to settle in a lawsuit over it
4. Matt Damon
Matt Damon entered the world of poker after starring in Rounders, a 1998 drama film showcasing the underground realm of high-stakes poker. After this role, Damon used the knowledge he obtained on set to play a few real-life poker games himself.
After his role in the casino-themed film, he then played a few live tournaments and joined the underground high-stakes poker ring alongside Tobey Maguire and Ben Affleck. Damon also participated in the World Series of Poker.
Conclusion
Whether these Hollywood stars play poker for fun or interest in becoming a professional, they have all participated in a poker tournament throughout their acting careers.
Perhaps they have the poker face and keep their faces neutral during a high-stakes game, but they have all enjoyed the competitive nature that poker has to offer.
Overall, these Hollywood stars can teach us that gambling and high-stake games should be played responsibly and solely for some competitive entertainment.