Welcome to #WomenInspiringWomen, where we sit down with some of North America's most influential and successful women.  We pass along their tips for success and learn what inspires them in work, life and even fashion.
Inspiring us in this column is Celine Tadrissi, founder of Toronto's Hammam Spa and the plant-based skincare line, Céla.  She founded the line when she had trouble finding skin and body care that could help her with adult onset acne and eczema.  She recognized the need for soothing, reparative natural skincare and set out to develop a line of skin care products that she and her family could use at home and that she could recommend to her own clients at the spa.  Everything from the ingredients to the packaging of Céla is an homage to Canada highlighting natural ingredients available here and the beauty of our country.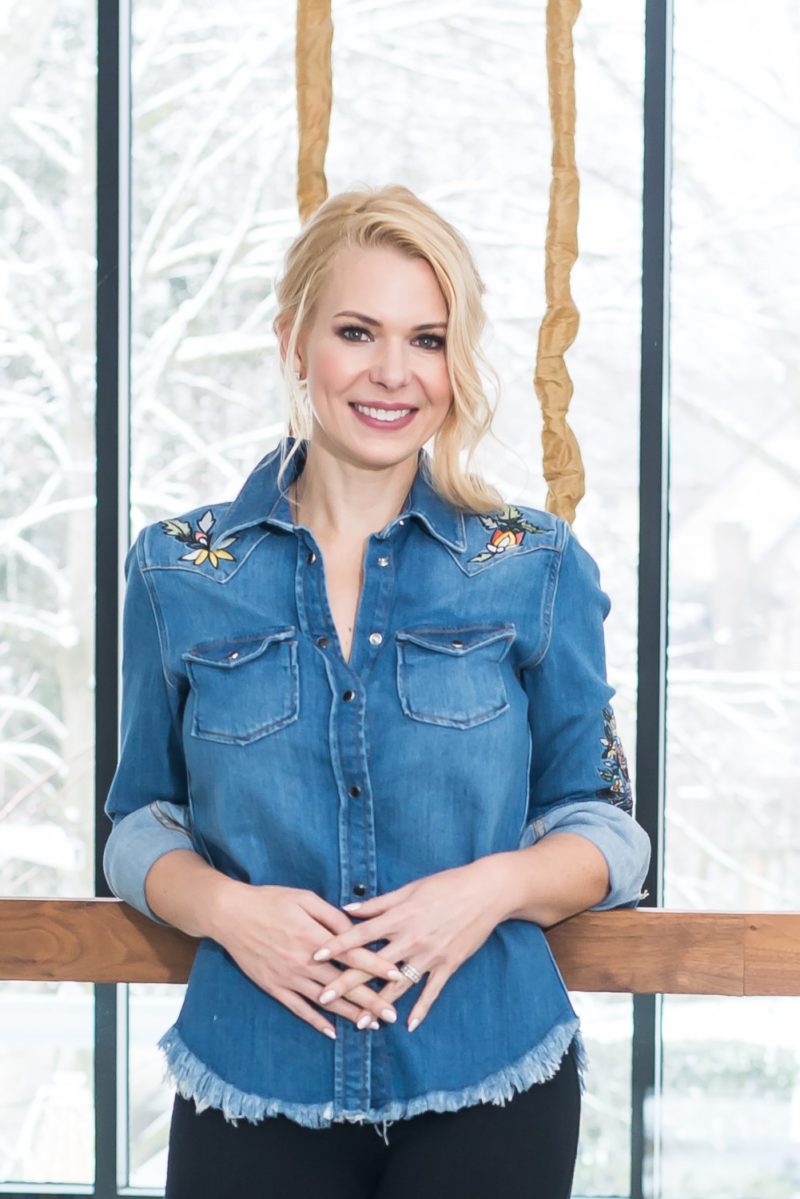 Who is your female role model?
My mom. I think some of our best inspiration comes from those close to us as opposed to celebrated public figures. My mother raised me on her own; working at least one, normally two, jobs while taking classes in the evenings to upgrade her education. Throughout all of my life, she was there for me with love and support.
How did you get your start in business?
I studied business and accounting in school and worked at the Board of Trade after graduating from the University of Toronto. I am thankful to have ended up in the beauty and wellness industry as that has always been my personal passion as well as applying my practical knowledge and experience in business management.
What is the hardest thing that you have experienced, as a woman in the business world?
The hardest part for me has been managing the pressure to be so many things at once. I feel there is often increased pressure on women to overperform while still being soft and polite (this is both an internal and external pressure for me). It is hard to take on a lot and execute projects well without sounding or being demanding or direct.
What are three lessons that you learned that you apply to your work life and home life?
Always do your best
Don't get stuck on the small stuff – always focus on what is really important and worth your attention and effort
Stay present
What is your motto?
Always have courage and kindness.
What is the last book you've read?
21 Lessons for the 21st Century by Yuval Noah Harari (this is the last book of his series – all which are amazing!).
What destinations are on your bucket list?
My dream is a trip to the Arctic.  It's something that I have been trying to plan for a few years.  I think my youngest daughter is old enough now to enjoy it so maybe in 2020!
What is the one product that you feel incomplete without?
The Céla Essential Balm. This product has been in my purse since the first prototype I started years ago. It is my go-to for hydrating my skin, hair and lips.
What is your favorite item of clothing?
My white Dust of Gods denim jacket. Its perfectly worn in and has custom messages from my daughters hidden throughout.
What are your favourite places to shop?
I love luxury vintage shopping with my husband. After launching his clothing line, Dust of Gods, we started visiting vintage shops regularly and researching classic designers. I now love unique classic pieces that I plan to keep and pass to my daughters.
What makes you smile?
My husband and three daughters. My family is always such an uplifting end to a busy day and the best people to celebrate all of life's moments with.
Tell us something about you that would surprise others?
I have always been very shy. As a child, I was extremely shy which made my early years in school and activities uncomfortable and challenging. I have improved as an adult and this is something I continue to work on.
What is something you would like to do more often?
Yoga and meditation. I know when I make more time for either I always feel better.
Finally, what advice would you give to another woman just starting out in her career?
I would tell her to let go of self-doubt and the fear of failure. I think most of us underestimate what we are capable of. Refraining from taking setbacks and challenges personally is key to moving forward in both professional and personal goals.
To find out more, follow @celaskin or @hammamspa on Instagram.