The Toronto International Film Festival (TIFF) is here, and with it, comes a certain amount of excitement and chaos to the city.  TIFF means running from venue to venue, waiting in crowded line ups for movies and red carpet and eating whatever is available for meals, even if it is just popcorn.  It is sensory overload.  Giving your brain a break and allowing it to relax, is a great way for the body to naturally detox.
As a holistic nutritionist and wellness expert, I find many of my clients anxious, feeling stressed and pressed for time with back to work, back to school and the whirlwind of tight deadlines and the excitement that TIFF brings.  Meditation helps free up red blood cells and helps heal our nervous system. When we are stressed out (in fight or flight mode) or angry, cortisol, a stress hormone, stays in our bodies for 24 hours. Meditation helps to naturally calm the body, and helps us slow down. It's incredible for anxiety and for slowing down that mental chatter. In many cases simply connecting to your breath will help ease the anxiety you feel.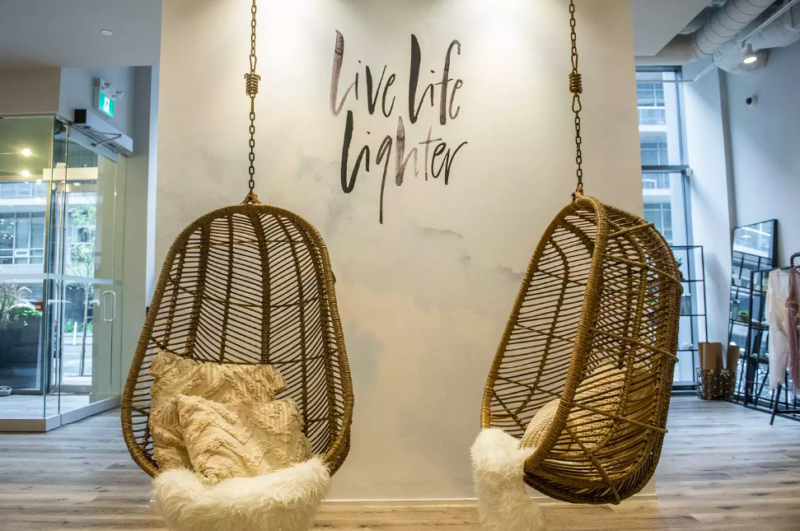 Hoame Meditation Studio, a 5,000-square-foot oasis in Toronto, is one of the best spots to go to for a moment of silence during TIFF mania.  Practice deep belly breathing exercises, deep inhales and exhales, and relax your nervous system and adrenal glands by bringing a sense of peace to your soul amongst the crowds, parties and chaos.
Hoame is also the largest meditation and wellness studio in North America. It comes with a Light Meditation Room, a Dark Meditation Room, and the Himalayan Rock Salt Cave with over five tons of Himalayan pink crystal salt, as well as a luxurious infrared sauna.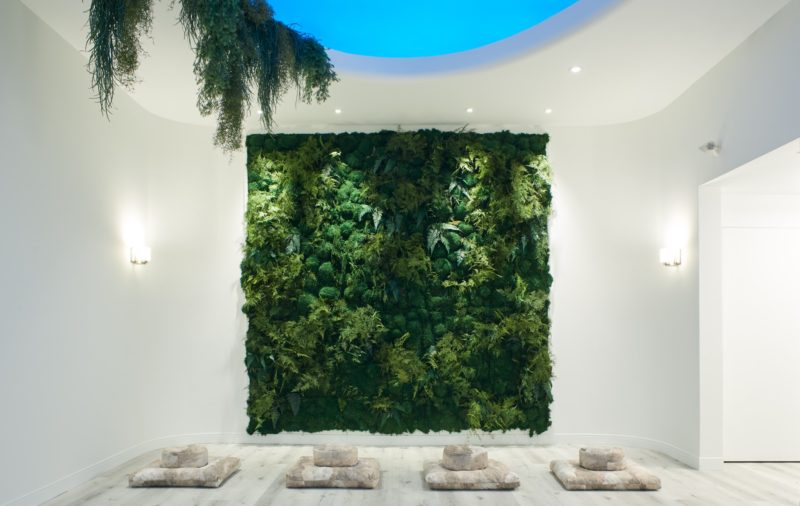 Co-founders Stephanie Kersta MSc, RP, and Carolyn Plater-Zyberk MSW, RSW are psychotherapists who specialize in treating addiction. They recognized that our modern stress-filled lifestyle is largely to blame for the mental health crisis we face today. They took their clinical expertise to the mainstream with an intention to eliminate the idea that stress is a normalized and acceptable state of being. Hoame was built as a central space to be proactive – rather than reactive – about our mental health and wellness.
During TIFF, consider Hoame as a spot to get away from it all and take a break –let it be the calm in the chaos. Throughout the duration of the Festival, Hoame is offering a special discount for TIFF industry pass holders, volunteers, and movie-goers. Simply show your TIFF pass or ticket stub for a free meditation (subject to class availability). To learn more visit, hoame.ca.