We shared what first-time homebuyers need to know, now it's time to focus on selling. When you are selling your home, it is a very intimate process with the realtor. You become like friends or extended family because you are dealing with your realtor so much. It is important to work with someone who has listed property before and that is connected. You are going to need work done to your home and be able to access your realtor's network of people. Monique Johnson has helped many homeowners get their homes ready to sell and gave us her insight into what home sellers need to know. Here are the steps that you need to know when selling your home:
Step One
Take a good look at the property with your realtor. The realtor will you right off of the bat what needs to change.
Step Two
I look at the things that need to be removed from the house. We always start with decluttering. Your realtor will arrange for the moving and storage of your items – you don't have to do that. You do need to go through and remove personal items like family photos from your home. When you are preparing to sell, especially in this market and if your house is in a great area, there is potential that you could get a record sale. You want to make sure that your property stands out and looks amazing in pictures. That is how most people are finding their property during the pandemic. Know that your realtor will be preparing the house for you so that you get the highest investment possible.
Step Three
Your realtor will look at your wall colours. They will look at if the colours or designs are distracting. You always want to use neutral tones for staging. Paints walls cloud white, in light grays or another lighter tone that makes it easier for buyers to digest the space.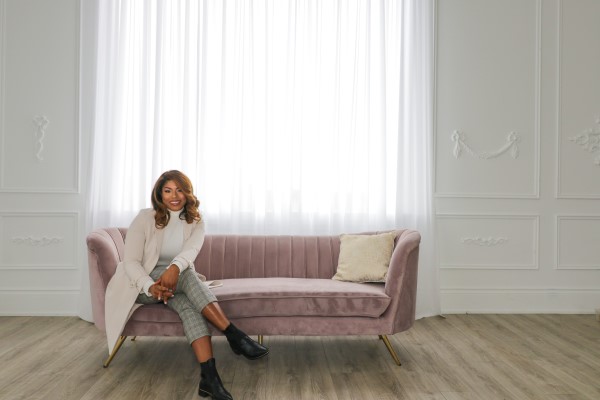 Step Four
We look at light fixtures. Updating your light fixtures with Astro lights is an inexpensive way to transform your home and improve room appearance..
Step Five
The next thing that we look at is the caulking in the bathrooms. If the tiles are in decent shape, you still need to check the caulking around the vanity to make sure that there are no cracks or leaks. It is a very inexpensive repair. All you are doing is scraping out the old caulking and replacing it with new caulking. You can do it for under $100.
Step Six
Next, we look at the kitchen. Are the cabinets in good shape? Is the cabinet colour outdated? You can enhance the colour relatively inexpensively (between $800-$2,000) and the only other thing that you will need is a new set of hardware to modernize the cabinetry. You can invest in custom kitchen cabinets, but check with your real estate agent to ensure that you will get the value out in your sale. If the countertop isn't the best colour or the stone is scratched, depending on the client's budget, we arrange to have the countertop replaced and replace the backsplash. You do not need to do a major renovation.
Step Seven
We bring in staging furniture to add the cherry on top. It helps people visualize what their new home could look like.
Step Eight
Make sure that the outside of the house is intact. Fix the areas that need it. Make sure to mow your lawn and the curbside appeal is there.
Once you make it through these steps, it will look like a completely different house.
With a condo, it's the same steps, but on a smaller scale. You will not have control over the landscaping or the common elements, so it's really important to make sure that your unit looks amazing. You want to ensure that your realtor is doing everything possible to maximize the opportunity to showcase either your house and property or condo so that you get the most out of your sale. If you are charging $1,000,000 for the listing, it needs to look like $1,000,000.
Photos and videos are crucial. As a realtor, I make sure to hire the best photographers and the best videographers and that helps us sell in record time. Most people want to buy a place that they don't have to put as much work into because they may not have the time or budget. Even if you go over budget and spend a few extra thousand dollars on your home or condo before you list, you will likely quadruple that investment. Selling your home for the maximum amount of money is the goal.