We are now visiting Arizona's second largest city, Tuscon, for "Traveling Taste Buds".  Tuscon is known for having the best 23 miles of Mexican food in America including tacos! In addition to being the first UNESCO City of Gastronomy in the USA, Tuscon is also part of the Sonoran Desert known for the giant saguaro cacti. With year-round sunshine, hiking, spas and much more, why not put it on your bucket list?
Tuscon's BOCA Tacos Y Tequila Restaurant offers authentic Sonoran, Mexican cuisine. Chef Maria Mazon, the Founder, Owner and Executive Chef is behind the unique menu at the restaurant. The James Beard Semi-Finalist makes Mexican food a dining experience. Why not try making more authentic tacos for your next Taco Tuesday? Chef Mazon shared her recipe for Rajas Tacos with us:
Ingredients:
10 Poblano peppers
5 Anaheim peppers
½ white onion, thinly sliced
3 12-ounce cans evaporated milk (soy milk can be substituted)
2 tablespoons of butter (or any substitute)
Salt to taste (about one tablespoon)
2 tablespoons of garlic powder
Fresh ground pepper
3 tablespoons of canola oil
1 cup of queso chihuahua (Monterey Jack cheese may be substituted)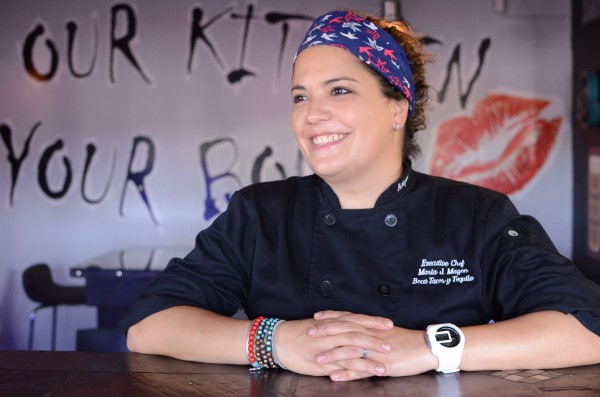 Directions:
Place the peppers in a large bowl and coat them with oil. Then grill or broil them until they are charred, not burnt. Once the peppers are finished, place them in a plastic bag to make them easier to peel. Wait about 10-15 minutes (burning your hands is not fun).
 Once the peppers are peeled, take the "meat" and place it flat on a cutting board. Leave in the seeds if you love heat (it is optional to leave them or take them out). Place one pepper on top of the other so it's easier to cut strips and place them aside once they are ready.
 In a pot over medium heat, add the butter, then the onion, cooking until they are near transparent. Then add the pepper strips, tossing to coat with the butter and onions. Add the evaporated milk and the rest of the ingredients, lowering the temperature to simmer at very low heat, stirring occasionally, until the sauce thickens and reduces to your liking.