Gabriela Hernandez founded Bésame Cosmetics in 2004.  Hernandez, a designer and cosmetics historian, longed to bring back the simple glamour of her grandmother's beauty routine.  Each item created by Bésame Cosmetics is historically inspired, thoroughly researched and cruelty-free.  This is not your everyday makeup brand.  The products are special from the beautiful packaging to the rich pigments.  In the past, they have collaborated with Disney and Marvel.  Now, they launched their Iconic Women series with the Lucille Ball Collection.
Iconic Women
We all love Lucy.  We love everything from her iconic red curls to her bold red lips. Lucille Ball was not just a beloved comedienne. She broke barriers in the business world for other women by running Desilu Productions herself.  Hernandez created a collection that features exact colour matches from Lucille Ball's favorite makeup.  As with all of her collaborations, her attention to detail is perfect.  She  commissioned one-of-a-kind artwork of Lucy's silhouette, accented by shimmering diamond etchings that is featured on the lipstick and powder compact packaging.
The Lucille Ball Collection
Club Babalu Shadow Palette features names inspired by I Love Lucy like McGillicuddy Roots and Mertz Mauve.  The shades were worn by Lucille Ball herself in the 50s and 60s. It includes eight matte shades in neutrals, peach, blue and a pop of lilac.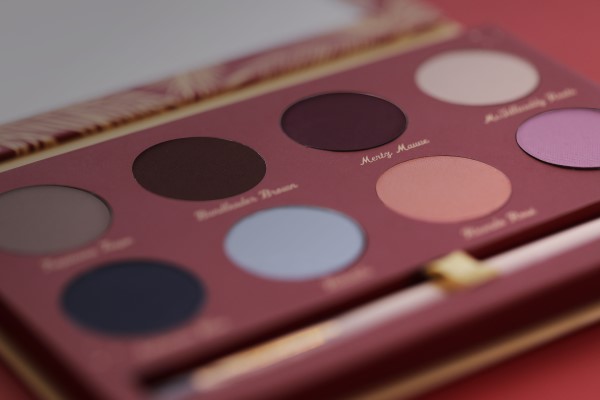 Lucy's Face Powder Compact includes a mattifying pressed powder that you can use to set your makeup or blot throughout the day.  The powder is finely milled and will give you a  subtle glow.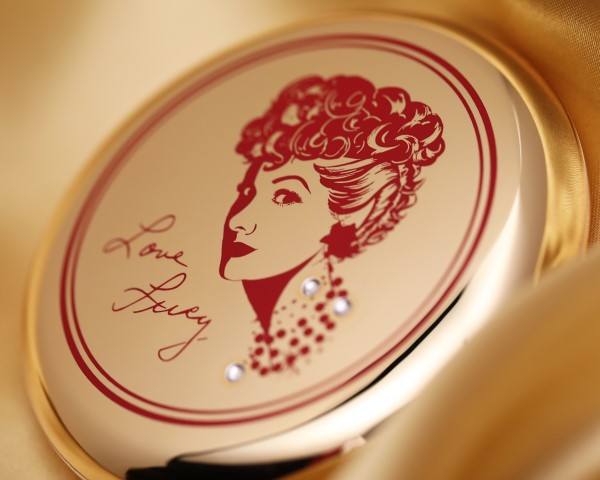 Lucy's "Love That Redhead" and  "What A Peach" Lipsticks are based on two different times in the comedienne's life.  "Love That Redhead" is inspired by Ball's signature red lip from I Love Lucy, and is a warm, neutral-toned red that will work on all skin tones.  "What A Peach" represents the shades that Lucy started wearing in the 60s and 70s. It is a warm, coral-toned peach that will work on a variety of different skin tones.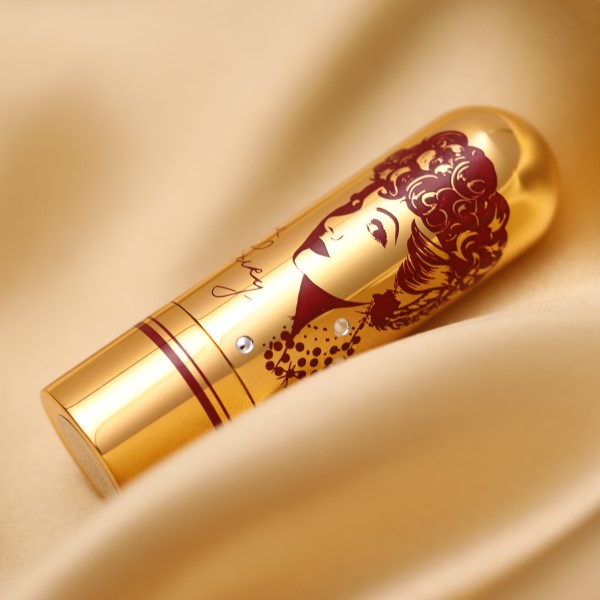 Lucy's Pencil Set With Sharpener contains two eyeliner pencils and one lip pencil.  The set includes a chocolate brown eyeliner, a bright white liner for the waterline and a bright red lip pencil to match Love That Redhead.  The set comes with a collectible sharpener with the I Love Lucy heart logo.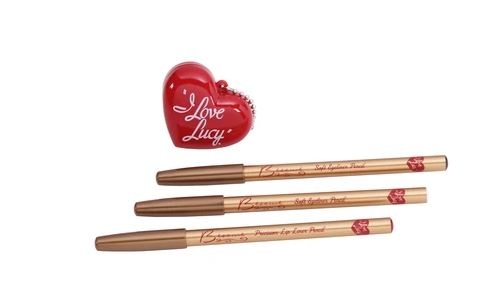 We are on the edge of our seats waiting to see who Bésame Cosmetics will feature next in the Iconic Women series.  This limited edition collection is available on besamecosmetics.com.