Traveling Taste Buds is heading to South Carolina to sample the classic southern side dish –  collard greens. Collard greens are a staple of the Palmetto State's cuisine and were named the official state vegetable in 2011.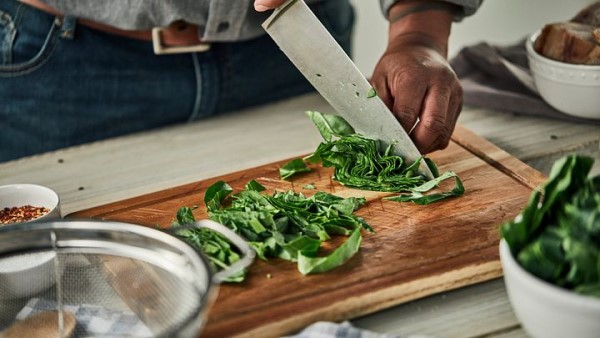 Just how did these leafy vegetables become such a prominent part of South Carolina's cuisine? It all boils down to how they were prepared. While collard greens were already being grown in the Southern colonies, they didn't gain popularity until the African slaves began preparing them in their own unique way. This method consisted of cooking the greens in a liquid called pot likker, a stock usually made up of chicken broth, onion, salt, pepper or pepper flakes and a smoky ham hock. This flavor-rich stock is what transformed collard greens from simple, leafy greens into a cherished South Carolina tradition.
Collard greens are easy to make and offer great health benefits, belonging to the same family of plants as broccoli and kale. They're rich in vitamins a and c and calcium and can help lower cholesterol.
Interesting Fact: A "mess of greens" is southern-speak for "enough to feed a large group." And now, for the recipe so that you can make a "mess of greens".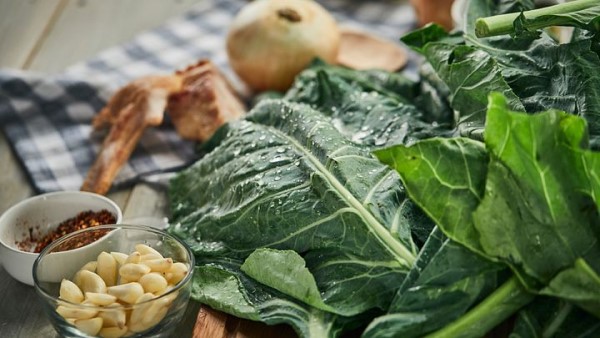 Ingredients:
1 tbsp. olive oil
1 cup white onion, chopped
6-8 cloves of garlic, chopped
3 cups chicken broth
Smoked turkey (fully cooked leg, tail or neck)
32 oz. collard greens (thoroughly washed, stems removed and cut into strips)
Salt and pepper to taste
Directions:
In a large, deep pot, heat olive oil on medium heat.
Add onions and cook until tender.
Add in chicken broth, garlic and smoked turkey.
Bring to a boil and reduce heat. Cover and simmer for about 20-30 minutes.
Add collards to pot, pushing them down if necessary. Add salt and pepper to season if desired.
When the greens begin to wilt down, cover and simmer for about an hour or until your desired tenderness/texture is reached, stirring occasionally.