Our next stop on "Traveling Taste Buds" is beautiful New Hampshire.  New Hampshire is that rare place that you can enjoy regardless of the season. Ski in the winter, enjoy the fall foliage, hike in the summer or just head to a spa in the spring. The active lifestyle of the Granite State, also known as the Switzerland of America, means working up an appetite. Fortunately, there are many great restaurants to enjoy.
Zachary Squier is the Executive Chef of Stoneface Brewing Co. of Newington, NH.  The beer is brewed on the sea coast of New Hampshire. They also serve what can only be described as elevated pub food. Squier highlights New England farmers and producers in his recipes, including this recipe for his Roasted Beet Hummus with Feta and Herbs. Enjoy Roasted Beet Hummus on your next Meatless Monday or whenever you just want a twist on the traditional Middle Eastern favourite.
Ingredients:
8oz red beets (about 2 medium sized)

1 15.5oz can chickpeas drained and rinsed

2 Tablespoon tahini paste

1 Tablespoon lemon juice

2 cloves garlic

1/4 cup olive oil

1 teaspoon kosher salt

1/2 teaspoon cumin

fresh mint for garnish
fresh dill for garnish
feta for garnish
crackers for serving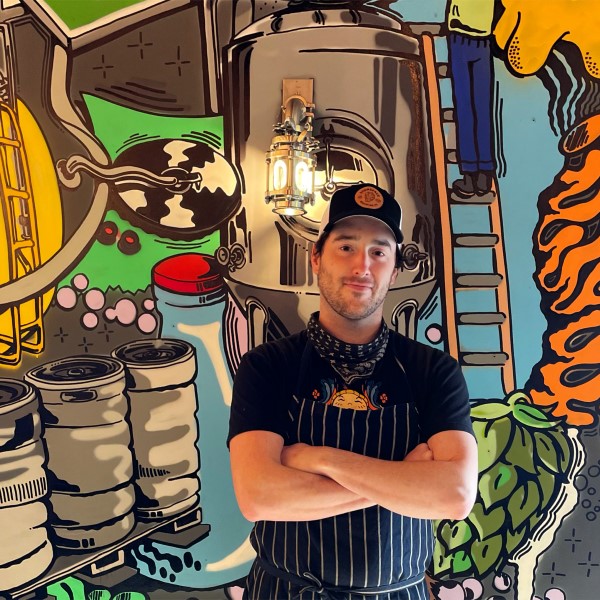 Directions:
1 Preheat oven to 400 degrees and Wrap beets in foil individually 
2 Roast beets for 45 minutes, checking until a toothpick easily penetrates beet to center.  Let cool in foil.
3 Once beets are cool, combine with garlic in food processor; blend until smooth.
4 Add chickpeas, tahini, lemon juice, salt and cumin bend until incorporated, adding olive oil slowly. Add water by the teaspoon if hummus is too thick.
5 Store in airtight container in fridge for up to two weeks.  Serve with fresh herbs, feta, and crackers.