If you are looking for light, fresh meal options, you have come to the right place. Shrimp and Pepper Salad is fresh and delicious. The secret ingredient is Puro Pura's Extra Virgin Açaí Oil. It is also easy for to prepare on a night when you want something special and you don't have a lot of time. With fresh vegetables and açaí oil – it is packed with nutrition.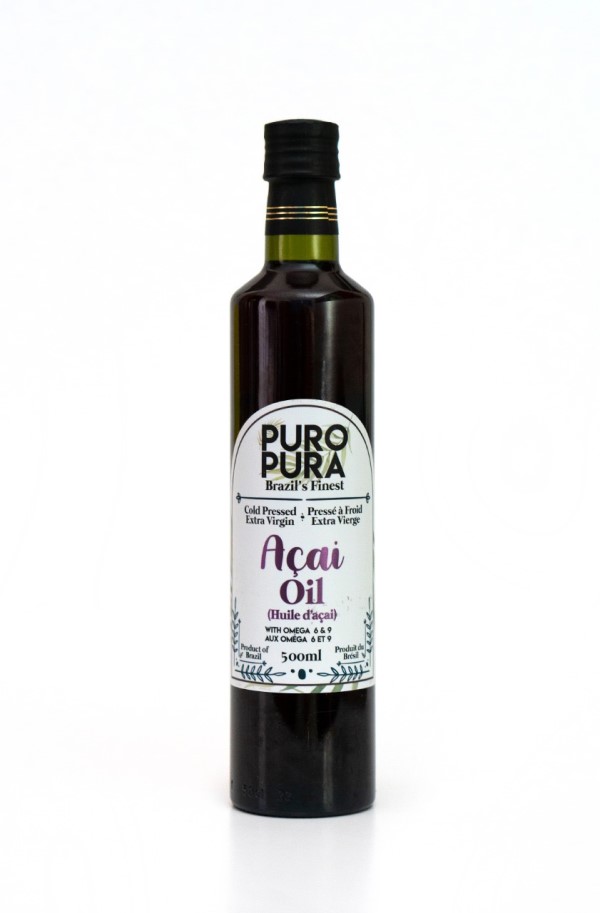 Enjoy Shrimp and Pepper Salad for your next seafood Sunday. The simple, wholesome ingredients like Puro Pura's Extra Virgin Açaí Oil mean that you can feel good about what you are serving. Made with only one ingredient, Puro Pura oils are pure enough to eat, stable enough to cook with, and so natural you can use it directly on your skin.
And now, why don't you try out our latest recipe:
Ingredients
4-5 fresh shrimp
2 small bell peppers
1 small tomato
3/4 cup of washed spinach
1 cup of washed/chopped romaine
½ cup Puro Pura acai oil
¼ cup balsamic vinegar
salt and pepper to taste
Directions
Place romaine and spinach in a salad bowl.
Add thinly sliced bell peppers, chopped tomatoes, and shrimp to salad.
Top with acai oil, balsamic vinegar and salt and pepper.
Keep checking back for more Secret Ingredient recipes and to learn more about the benefits of açaí oil, visit puropura.com.
In partnership with: