When you have sensitive skin, you live in fear of changing any part of your skincare routine. Any change can result in a rash or a burning sensation. Makeup won't cover up the redness and your face feels uncomfortably tight. Does this sound familiar? I have had sensitive skin my whole life, and have tried a few cleansers. I have had to give some away, but when I find something that works, I stick with it, sometimes for years. Even though I hate to mess with a good thing, I do have product envy. I watch my normal to oily friends with jealousy as they try out fancy, fabulously scented cleansers. I can't say that there are hundreds of options for sensitive skin out there, but I can recommend 5 best facials that have worked for me over the years. They are, in no particular order:
Cetaphil Gentle Skin Cleanser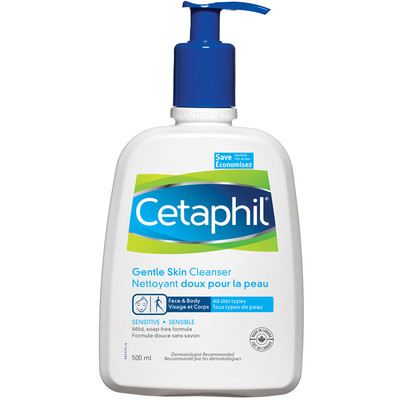 Cetaphil Gentle Skin Cleanser is the OG when it comes to sensitive skin care. It has been available for 70 years, and they have never messed with their formula. It is soap-free and so gentle that you can even use it to remove your eye makeup. Dermatologists recommend Cetaphil for sensitive and even acne-prone skin. It comes in an economical 500ml pump that will last you for months.
Available at Shoppers Drug Mart/Pharmaprix – $19.49
Drunk Elephant Beste No. 9 Jelly Cleanser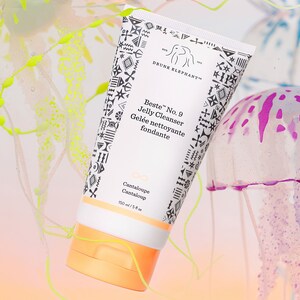 If you like the clean feeling of a foaming cleanser, but have sensitive skin, this is the cleanser for you. It works on any skin type. The cleanser is free of the "Suspicious 6" (essential oils, drying alcohols, silicones, chemical screens, fragrance/dyes, and sodium lauryl sulfate,). Another bonus is that it is cruelty-free if you are looking for options. Although this is an expensive product, a little goes a long way. The 150ml size lasts for about four months (give or take). Remember, you only need a pea-sized amount to cleanse your whole face. Wait for Sephora sales to buy and you will save between 10-20%.
Available at Sephora – $42.00
Monat Be Gentle Cleanser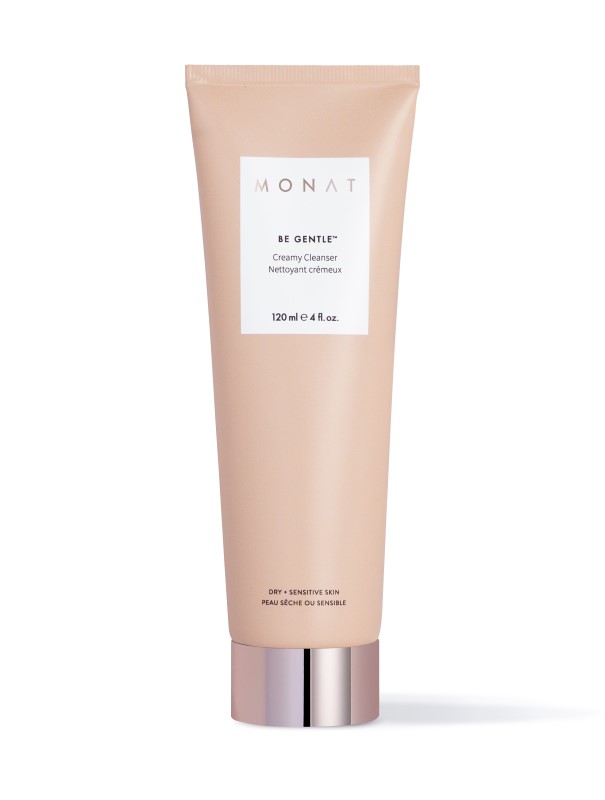 I was excited and nervous about trying this lightly-fragranced cleanser. Anything with a scent almost always causes a reaction. I tried it anyway and was pleasantly surprised when I didn't react to it. I have been using Monat's Be Gentle for over a month and still no rash, tightness or dryness. This gentle, creamy cleanser helps my skin feel clean, but still comfortable and hydrated. It is another product where a little goes a long way. A pea-sized amount will clean your whole face. It is also free of the suspicious six, paraben-free, vegan and cruelty-free.
Available at Monat's website – $59.00
Avène Gentle Milk Cleanser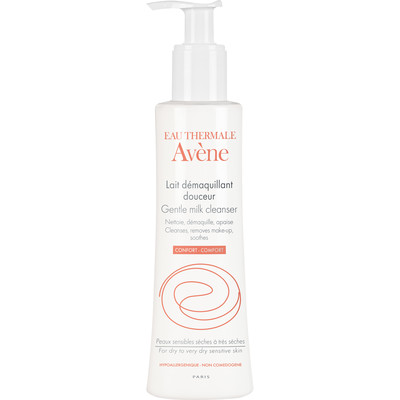 I started using Avène products about five years ago when I went on isotretinoins for adult acne. It was highly recommended by my dermatologist and I continued to use the products even when I finished my treatment. Their products, including this Gentle Milk Cleanser are simple and perform beautifully on sensitive skin. This cleanser should be used with a cotton pad, it is not going to foam. Just a tip, Avène is often on sale, and they also do gifts with purchase so you can try their other products.
Available at Shoppers Drug Mart/Pharmaprix – $23
Life Brand Derma Jel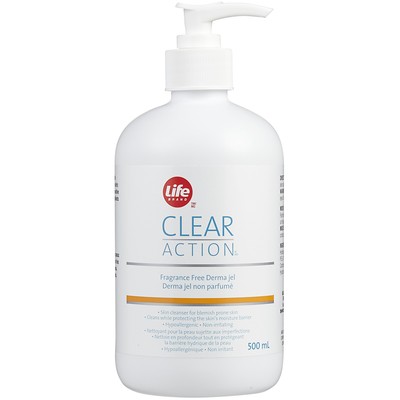 Life Brand Derma Jel is also a great solution for sensitive skin. Its gentle formula is perfect for sensitive or acne prone skin. I used to leave it in the shower as my morning cleanser and I used a more expensive cleanser at night. It is fragrance free, paraben free, lanolin free and sodium lauryl sulfate free. If you are on a tight budget, it is the ideal solution. Remember, it will also go on sale from time to time.
Available at Shoppers Drug Mart/Pharmaprix – $9.99