Whether you get beauty reviews from TikTok, YouTube or Instagram, you can't avoid videos this week about the 2023 Sephora Fall Savings Event. We always bring you some of our favourites and the tea on what you need to know about the event dates and more. Here are the details for the 2023 Sephora Fall Savings Event:
Starting October 27th, Rouge Members have first access and save 20% off of their purchase. Rouge members are customers who spend more than $1,000 a year at Sephora
On October 27th, VIB Members and Insiders can start shopping and save 15% off of their basket. VIB Members need to spend $350 in one calendar year to maintain their status. It's free to join the loyalty program and become an Insider.
The Sephora Collection will be on sale for 30% off throughout the entire savings event period.
The code to use at checkout is TIMETOSAVE no matter what tier you are. You can shop both instore an online and the 2023 Sephora Spring Savings Event runs until November 6th.
We scoured the site for our holy grails and for items that we want to try. Here for the details for the must haves for the 2023 Sephora Fall Savings Event (along with their regular prices):
MAKE UP FOR EVER HD Skin Undetectable Longwear Foundation – $61.00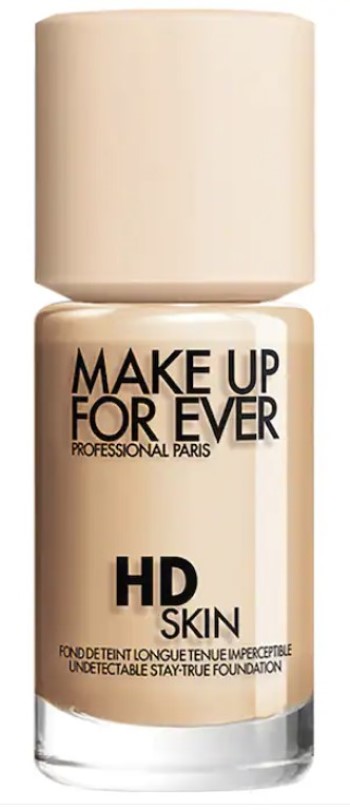 I had a deluxe sample size of MAKE UP FOR EVER HD Skin Undetectable Longwear Foundation and decided to try it in advance of the Sephora Fall Savings Event to see if I should add it to the list. This is a beautiful foundation that you can sheer out for lighter coverage or build up for medium-full coverage. If you build it up, you won't even need to use a concealer. If you have dry skin, you may want to look for something more hydrating, but if you have normal, oily or combination skin, I highly recommend this.
Buy Now

Clinique High Impact High-Fi Full Volume Mascara – $36.50

I haven't tried Clinique's High Impact High-Fi Full Volume Mascara but it is on my wish list. I saw so many positive reviews on YouTube and it has more than four stars on Sephora. It is said to separate and volumize lashes. The tapered brush will get those tiny lashes on your inner eyelid.
Buy Now

Charlotte Tilbury Charlotte's Superstar Glow Kit – $44.00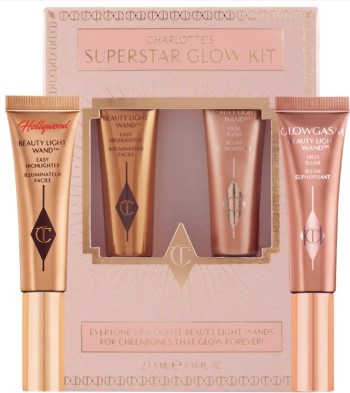 Charlotte's Superstar Glow Kit is a great holiday gift or gift for you. I've tried the blush in a different shade and it is great. Tip – use just a little and build it up to get the intensity that you are looking for – it is very pigmented. Use a makeup sponge and "bounce" the product on for a smooth, slightly glow look. A mini-size for cream products is ideal to ensure that you use them up before they expire.
Buy Now

Hourglass Ambient Lighting Edit Unlocked Palette – $122.00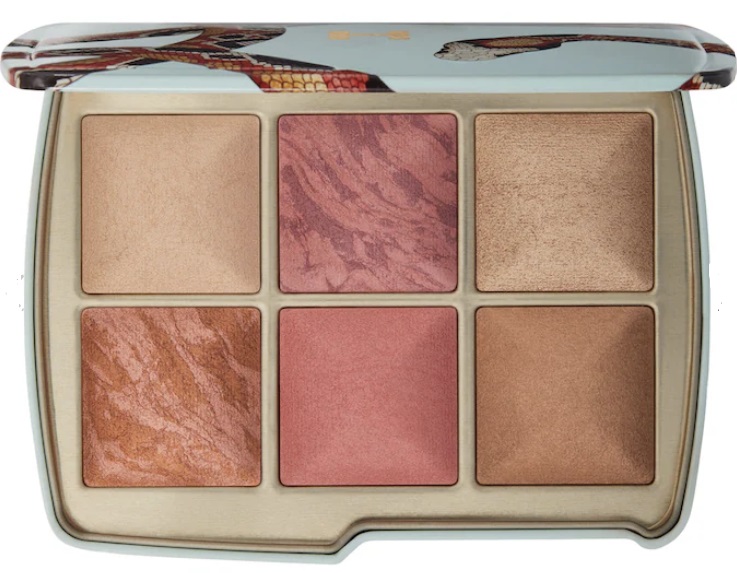 The limited-edition palettes featuring packaging by artist Katie Scott.  Hourglass has some of the best powder products on the market, and although the limited edition palettes are pricey, they end up being a better value. If you purchase 6 minis it equals one palette. The cost for 6 minis is $332.00 and the palette with the discount is $97.60 ($38.00 per pan versus $16.27). I bought one at last year's sale and haven't regretted it.
Buy Now

Rare Beauty by Selena Gomez All of the Above Weightless Eyeshadow Stick – $31.00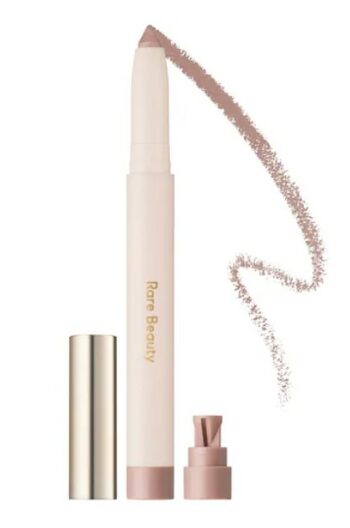 Rare Beauty by Selena Gomez makes a great liquid blush, but now I'm curious about some of the brand's other products like this eyeshadow stick. It is said that it makes it easy to line, shade, smoke out, and highlight eyes all in one with crease-resistant colour. Soft Pink looks like you can get an easy one and done look or use it on your lids with a darker shade.
Buy Now

Drunk Elephant Virgin Marula Luxury Face Oil – $92.00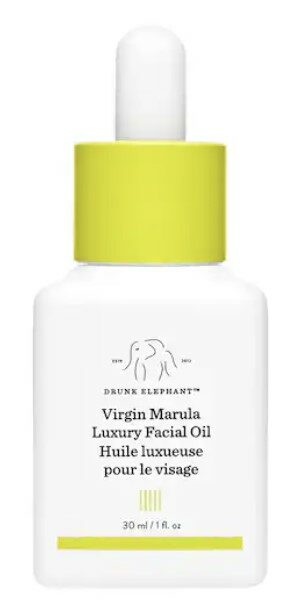 The Sephora Fall Savings Event is also a great time to stock up on some of your skincare faves. Drunk Elephant Virgin Marula Luxury Face Oil is a go-to for me in the winter when my skin is dry and flakey. It is also what I call a product saver. Have you ever spent money on a moisturizer and it is just ok? I have and when I add a drop of two of Virgin Marula Luxury Face Oil, it makes a mediocre moisturizer work (not naming names). Just use a couple of drops though. It also makes a great cuticle oil.
Buy Now

Tatcha Plumping Dewy Skin Essentials for Dry to Combination Skin – $113.00
Another go-to skin care line is Tatcha. The Dewy Skin Cream Plumping & Hydrating Moisturizer is one of the best on the market for dry skin – we have been talking about it for several years. For just about the same price as you pay for the moisturizer alone, get the gift set. You can try the The Rice Wash Skin-Softening Cleanser and The Dewy Serum Resurfacing and Plumping Treatment.
Buy Now