Summer fashion from Canadian designers is the perfect way to celebrate the season. Since we will be taking more road trips or hanging in our hometowns, wearing local fashion is the ideal way to celebrate our Canadian summer. After all, there is no better way to enjoy our summer at home in our home-grown style now.
Take Back Summer with Colours for Your Heels and Toronto's
LA ONCÉ
Based in Toronto, Canada, La Once prides itself on bringing to market statement designs that offer a fresh approach to elegance for women's footwear. Their designs are hand-crafted from high-quality materials that exude style and celebrate the unique beauty that every woman possesses. Their shoes start at $325. Contact La Once directly to pre-order your self a pair from their small-batch collections.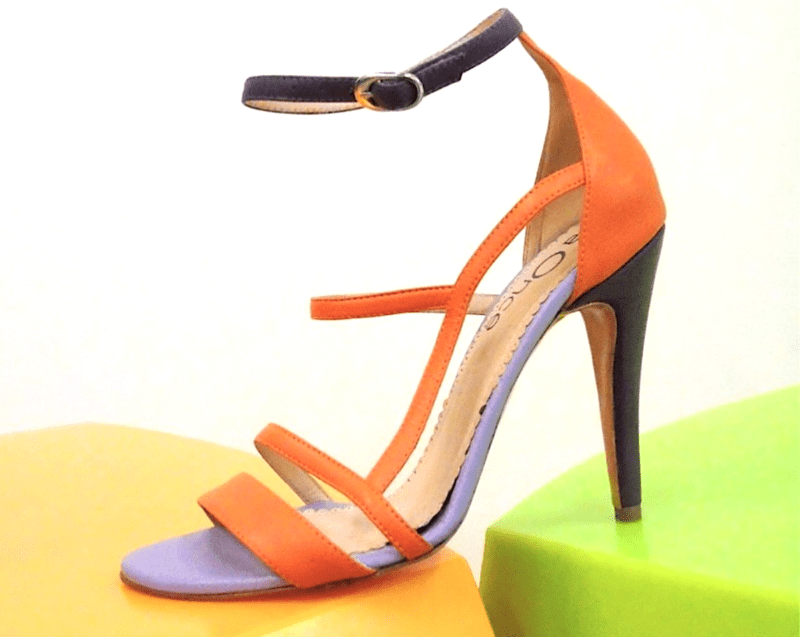 Get Effortless Summer Chic with Montreal's TRAVIS TADDEO
We love this flirty black dress. Since 2007, Travis Taddeo reinterpreted modern wear with his eclectic, yet minimalist sensibility, his gender-less approach to design and his keen eye for unapologetic sensuality. The Apron dress is a fitted Viscose-Jersey dress. The full and long silk chiffon layer is meant to be wrapped around the waist and tied with its silk chiffon drawstring.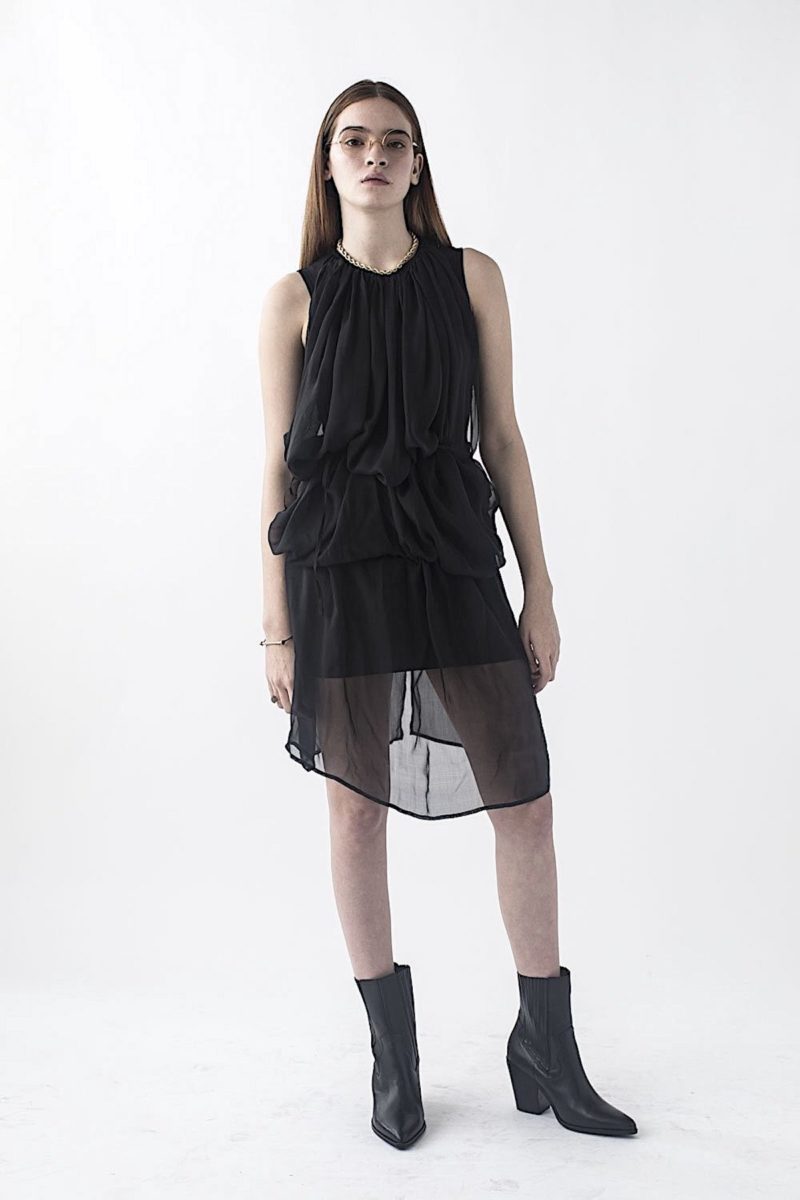 Custom Your Summer Fashion Sunglasses with PEI's FELLOW EARTHLINGS
Based on Prince Edward Island, Fellow Earthlings is a handmade eye-wear company where you can custom design your sunglasses. Work with the founding designers, Christopher and Sydney Seggie and select your frame, shape, material down to your lens. Here is a pair of their ready-to-go sunnies that will stand out from the sea of black sunglasses. We love the JEANNIE shape in their exclusive RE: FE material. As an FYI, the RE: FE frames are handmade from recycled material made in-house from would be waste materials.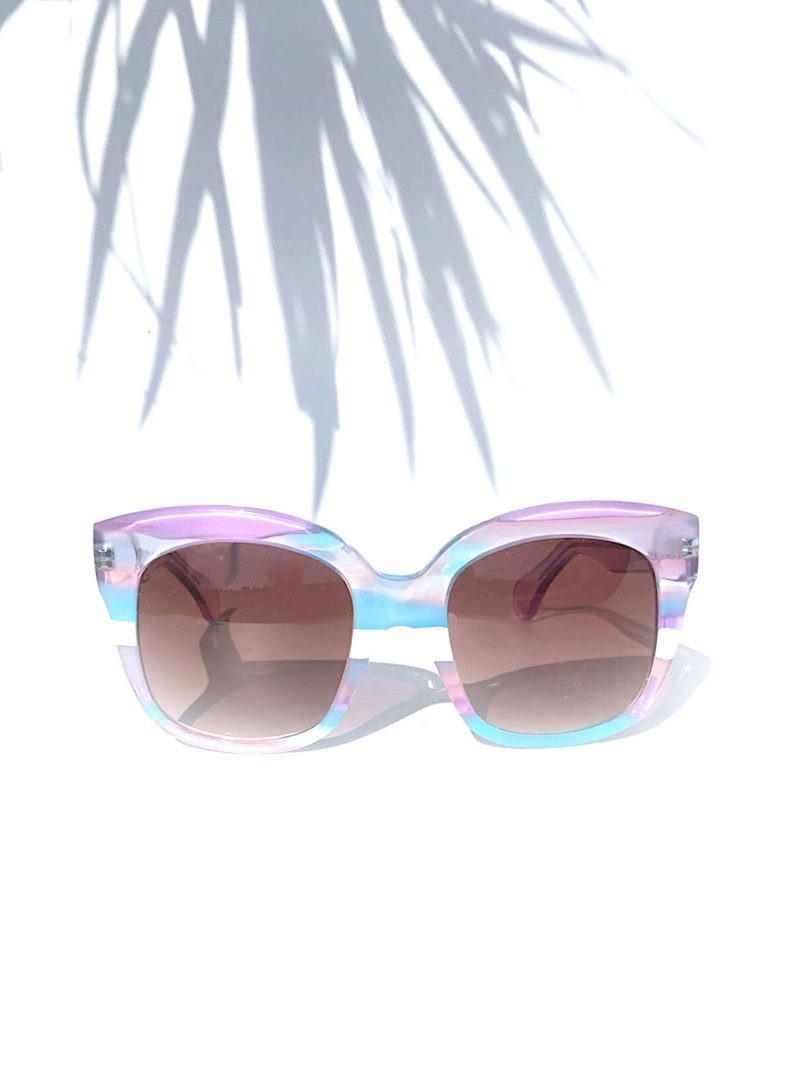 The Perfect Summer White Leather Purse from Canadian-Nigerian DE LOVÉT
De Lovet is a Canadian-Nigerian fashion brand that specializes in high-quality chic handbags. The brand is sassy and unexpected like this white Verista Firestone Mini Bag for $145. The handbag is 100% leather and also comes in black and light brown. Shop direct with  DeLovetOfficial on Instagram. And watch out for their upcoming summer sale starting August 15.
Pop Your Kicks with Emerging Art from Vancouver's SixHundredFour
Six Hundred Four is a premium sneaker brand that partners with emerging artists to turn their original artwork into premium limited-edition sneakers. For this season, our current favourite is their collaboration with Priscilla Yu,  a visual artist known for her colourfully painted worlds. Her art dwells in a strange gravity, going beyond the rules of physics into our boundless imagination. This low cut Italian Leather pair starts at $295.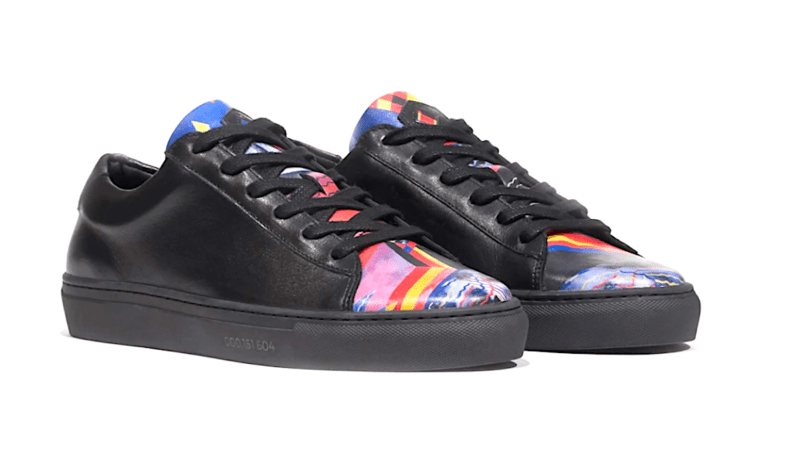 Pure Confidence in Swimwear Made-for-Women-by-Women at THE SALT COLLECTIVE
The goal for the Saltwater Collective is to aid in changing the internal dialogue that women face when shopping for swimwear. We love their contrast lines like the Kosi Top that has a square neckline, thick straps and an adjustable tie at the back that will flatter any size bust. This versatile top can be tied at the back or wrapped around and tied up at the front. You can buy the flattering high-waisted bikini bottom that is sold separately.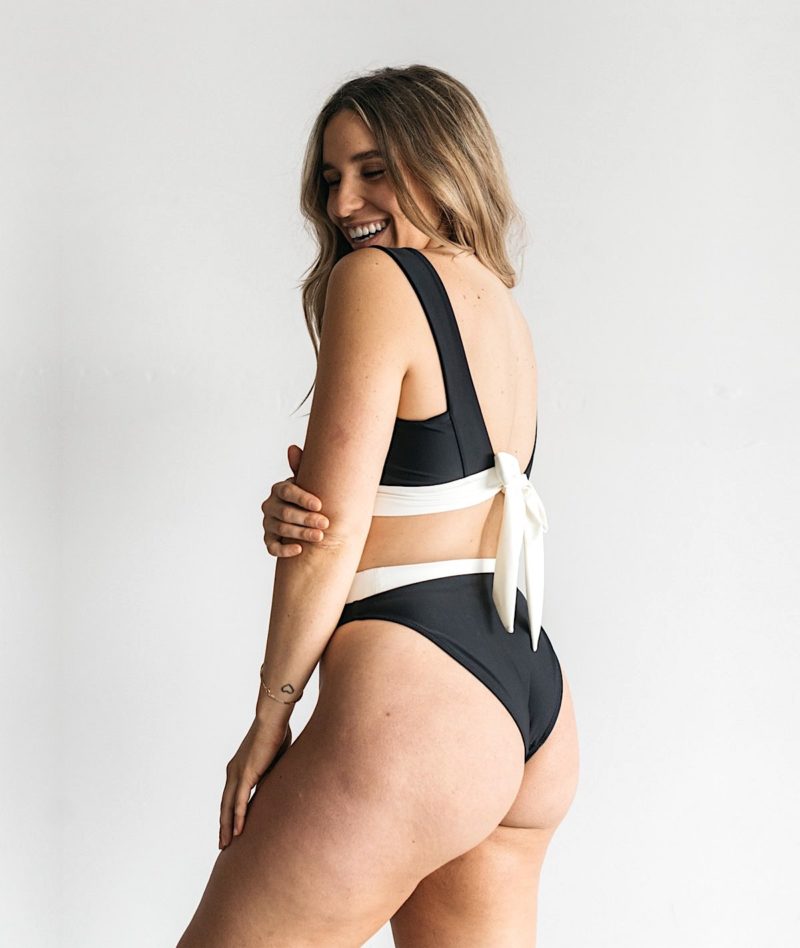 Step Out in Sporty Summer Fashion with Toronto's NADIA LLOYD
We are re-featuring these fun legging from our recent athletic fashion spotlight on Canadian designers. Famous for her Toronto skyline leggings, this piece of art is from artist Nadia Lloyd is perfect not just for the studio, but for a sunny day out. Also, check out all the other designs inspired by the different neighbourhoods in Toronto. Support a Canadian Artist now!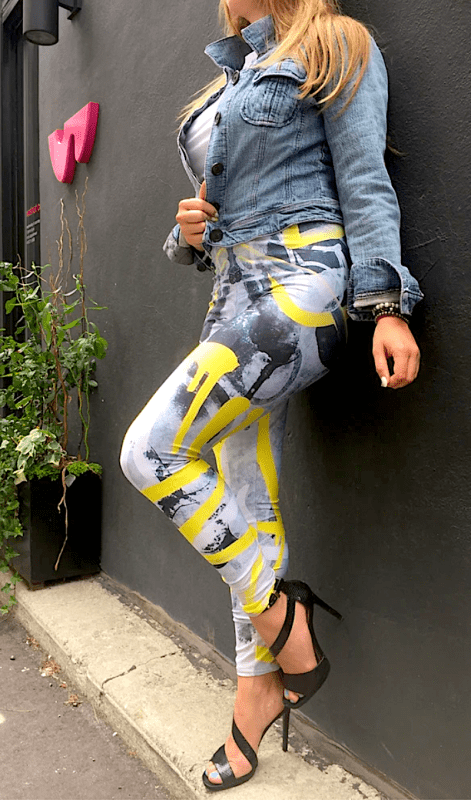 Wear Summer Fashion by Canadian Fashion Designers and Style Makers
These are some summer fashions from Canadian designers you need now. Don't just enjoy the summer, but also wear Canada proud. And you can get more summer fashion ideas, from our recent feature on athletic gym wear from Canadian designers. Additionally, you can find pieces there that easily cross-over to summer fashion. Get out there and enjoy the summer now.