Neale's Sweet N Nice is not only a family business, it's a legacy.  To understand the story behind the brand, you have to know who Charles A. Neale was.  He founded the brand in Trinidad in the 1940s. Everything in the business today revolves around his recipes, his knowledge and his legacy.  He is at the heart of the brand even though he passed away in the late 1980s.  The brand enjoyed a resurgence in 2013. Rosemarie Wilson, one of  Neale's 12 children, honours her father with every batch of Sweet N Nice Ice Cream that she creates.  Sweet N Nice is Park is part of who Rosemarie is and not just part of her present, it's a big part of her childhood as well.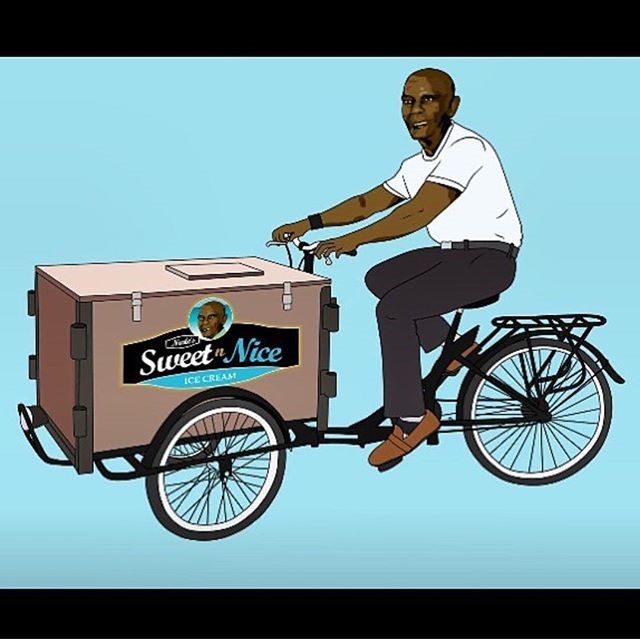 "When we used to come home from school in the evening, the first thing we did was have cake and ice cream or any of the sweet treats that my mom would bake. My father used to always make sure that there was container of ice cream in the freezer just for us."
The business is a labour of love.  Rosemarie and her nephew Andrew McBarnett are at the helm, but they have family support. Some help with the website and others help by getting the word out about the product.  Rosemarie prefers to be in the background, but with the success of Sweet N Nice, that is becoming more difficult. We had a chance to learn more about the black owned family business and get Rosemarie's perspective on what you need to do if you are starting a business of your own.
The Canadian story of Sweet N Nice began at a family reunion.  Talk us through how an idea transformed into a business?
Prior to my coming to Canada, I was making and selling ice cream.  About 6 months before my dad passed away, things were pretty tough for me, financially.  My husband and I chatted and thought why not make ice cream the way that my father used to and that would help sustain our family. That was what we did before we moved to Canada.  What was beautiful was that a lot of people remembered my dad.  When we would go to different areas and call out Sweet N Nice, people would come out and talk about him.  His memory and the ice cream business that he owned never actually died.  It still resonated with people.  People that ate his ice cream as kids had their own families and it was a continuation of that heritage.
When I came to Canada, my nephews threw out the idea at a reunion.  I remember making two flavours [mango and coconut] for them to bring out to people to see if there was interest.  The reception was so great that we thought we had a real shot in the Canadian market.  We started the research and development at Guelph University and made samples at home.  To test the market, we started with Mom & Pop shops.  There was a lot of interest so we decided to expand and the only question that we had was should we stay small?  One of my nephews said, "No, we go big or we go home."
We didn't have the capital to go forward but we decided to start with however much each of us had [to contribute].  We wanted to see where this dream and our desire to have this family legacy expand and grow would take us.  Sweet N Nice started with a leap of faith and we kept making baby steps until we got to where we are today.
What is your role in the company and how did watching your father prepare you for that role?
My dad knew that I was curious and taught me everything about business.  I was always around, looking at what he was doing and asking questions.  I learned a lot on the product side of the business and how you deal with people because he was a very principled man.  He never did things half-way.  I learned how to deal with the public because I would go with him when he would buy the ingredients and he would explain how to buy them.
I learned a lot of the administrative part of the business as well.  He taught me how to do book-keeping when I was very small.  I do all of the flavour creation and all of the administration for the business; everything from invoicing to paying the bills, doing the inventory and dealing with the manufacturers.  My day is packed.  Andrew [my nephew] really is the one with the vision to expand the business.  I tell him that I love him, and that I don't question him, but I have to worry about paying the bills and the cash flow.  Somebody has to have the vision to move the business forward.
Tell us the process that goes into developing new flavours for Sweet N Nice?
My dad taught me about manufacturing the ice cream and how to create the flavours.  Flavour creation falls under my responsibilities.  I bring all of my knowledge from the past.  My father always said if you to pour the mix into a glass and drink it.  If you don't like it at this point, you won't like the end product.  When it's frozen, it takes away some of the flavour and some of the sweetness.  When you drink that liquid, if you will love it, you will be happy with the end product.
When I come up with my own flavours and experiment in my kitchen at home, I know when a flavour has potential.  I'll get up in the morning, and I'll be thinking about what tropical flavours I can put together, I just start creating.  If I love what I have, I'll call a few members of the family to taste it to see what they think.  If my family members like what I've made, I know that the public too.  I have flavours that haven't even come to the market yet.
Your brand truly is one about connection.  When people hear the story, they are moved.  How does it make you feel to see people respond to your father's legacy like this?
I feel so proud.  When I sit down and think about it, I have a picture of my father looking down watching.  I don't think he could have dreamed that Sweet N Nice would be available in Canada at this level.  We keep him very much alive in our thoughts, in the product that we have.  It is in our family legacy from the small island of Trinidad to a brand that will be available across Canada.  He would have been so proud that we made this happen because he had that entrepreneurial spirit.  He always told us that we could achieve anything, but make sure you are putting your best out there.
Our dream is to make Sweet N Nice Ice Cream a household name.  We have grown from seven Mom & Pop shops to being in the major grocery chains.  It is really a sense of pride and I'm proud to honour my father's name and legacy.
I remember during Black History Month in Toronto and a woman came up to me and asked me who I was.  When I told her, she told me that she remembered my dad.  These things just fill my heart.  This tells me that we are doing something right because people have a connection to this business.  I'm happy to do something that resonates with people and that my honours my dad because he really worked hard to take care of us.  I love when people come up and say things that bring back the memories.  He is in my thoughts and my heart every day.
What is your favourite flavour?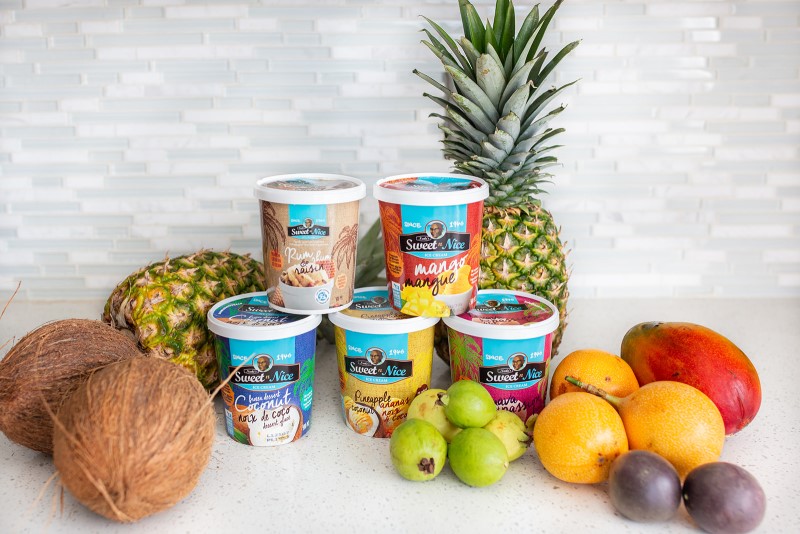 That's always been a difficult question for me to answer.  Our signature flavour is coconut, and I love it.  It goes with everything, but I eat every one of them and enjoy them all.  If I didn't like the flavour, I wouldn't put it out there.  Everyday, I may eat a different flavour from rum and raisin to mango.
As a woman who has built a business by following your dream, what advice do you have for other women out there who may want to start their own business?
If you are not passionate or you don't believe in what you have to offer, don't pursue it.  It is a challenge to get a business going.  There are sleepless nights and having support is so necessary.  I am blessed in that I have my husband's support; not only that, I have family support.  I can draw on somebody else's expertise, strength or advice.
If you are starting your business alone, it will be difficult unless you have the drive. Count the cost before you decide to go through with it.  You have to keep pushing, and it will probably cost you friends and time, but if you are determined to pay that price, and it is a goal that you want to achieve, go for it.  It has to be something that you are invested in.  Ice cream comes naturally to me.  I love it and the motivation is there.  If you cannot motivate yourself, forget it. Some days you will feel like giving up, so you need that drive and that passion to steer you forward.
Sweet N Nice is available at select grocery stores in Ontario, BC, Winnipeg and Montreal.