We all love to travel, but packing for a trip is another story.  If you are anything like the average woman, you won't wear most of what you pack.  As Diane Von Furstenberg once said, "I get ideas about what is essential when packing my suitcase." Being a chronic over packer, I know that I'll likely wear the same two pairs of shoes for a trip, so why do I feel the need to pack another four?  With the average airline having a 23kg (62 inches or 158 centimeters) weight restriction for checked bags and a 10kg maximum (9 x 15.5 x 21.5 inches) for cabin bags, a girl has to pack smart, but that doesn't mean that you have to sacrifice fashion.    Here are out top tips for travelling light(er) and still staying stylish: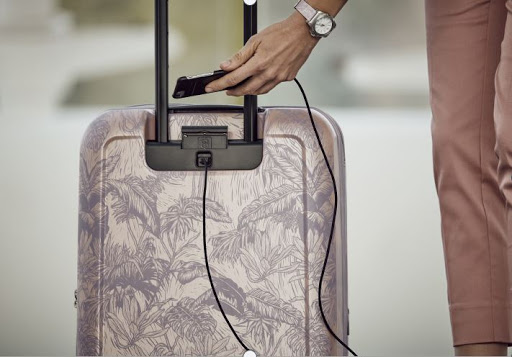 Use a packing check list – You can find a number of checklists online that will remind you to pack everything from clothes to medications and even your phone charger. This will help you stay on track and remind you of everything that you need whether you are going on a short business trip or a longer dream vacation.
Decide on what luggage you want to bring – If you are going away for a weekend away or an overnight business trip, why waste time at the airport waiting for your bag? Bring a carry-on and you can breeze off the plane and onto your destination.  I like having luggage that is more fashionable and easier to spot if I am checking it.  The Connex Hardside Carry On or large Hardside Case by Victorinox in the new Spring Spirit Floral print collection is on point!  It is beautiful and stands out in a sea of black cases.  They are also lightweight and easy to pack.  The wheels make it easy to maneuver around busy airports.  They even give you an extra 4 centimetres of packing space in case you shop 'til you drop on your trip.  Best of all, the carry-on comes with an  integrated multi-tool complete with a USB port so you can charge your devices on the go.
Pack your toiletries and cosmetics first – This is typically one of the heaviest items in your luggage and it is an easy place to start taking items out. Certain things are non-negotiable (toothpaste anyone?) but, you may be able to get away with a travel size shampoo and conditioner and bodywash.   Travel is not the time to experiment with new makeup.  Stick to your tried and true and bring one eyeshadow palette that you can get a variety of looks with versus many smaller ones which will just add unneeded weight to your luggage.  You likely only need a couple of lipsticks – there is no need for a variety of nude glosses or liquid lippies when one will more than suffice.  Bring a bolder colour for evenings out and you are all set!  The Connex Hard Side cases come with a zipper compartment so that you can store your toiletry bag without having to worry about spills on your clothes.
Lay out your clothes before packing – Think about the type of trip you are taking. Will you be going to a number of places with different climates or is it more of a fun in the sun type of vacation?  Will you need some dressier attire or is it a more casual trip?   Don't pack a fancy dress "just in case" if you are going to an all-inclusive. Pack neutrals so that you do not have to worry about matching, and use accessories for pops of colour.  A little black dress is your best friend and can be dressed up with sparkly jewelry.  If you are going somewhere and are unsure of the temperature, packable down jackets are great.  They come with a small bag and easily fit in your suitcase or carry on.  You need three pairs of shoes – a comfortable pair of walking shoes, a pair of dressier shoes in black (they go with everything) that are comfortable for walking in and a pair of metallic shoes or sandals.  These never go out of style and will go with anything that you have packed.  Make sure that you can walk in them and avoid high heels, especially if you are going to places with cobblestones.  An injury can really put a damper on a holiday.
Use packing cubes – It is never going to be easy to pack, but these handy cubes keep your luggage neat and make unpacking a breeze. Get them in a variety of sizes. I use one for lingerie, another for shirts and sweaters, another for skirts and dresses, another for pants and one for assorted items like scarves, wraps, and gloves if it's the winter).  If I have a suit, I lay it across the top of the bag to keep it as wrinkle-free as possible.
Know what amenities that your hotel or Airbnb has – If you have access to an iron and a hairdryer, that will really help with the packing space and weight of your bag. Some hotels come with salon style shampoo, conditioner and bodywash; even less to pack!  If you are staying at an Airbnb and they have laundry machines, you can pack what you think you will need and wash your clothes so that you do not need to bring as much.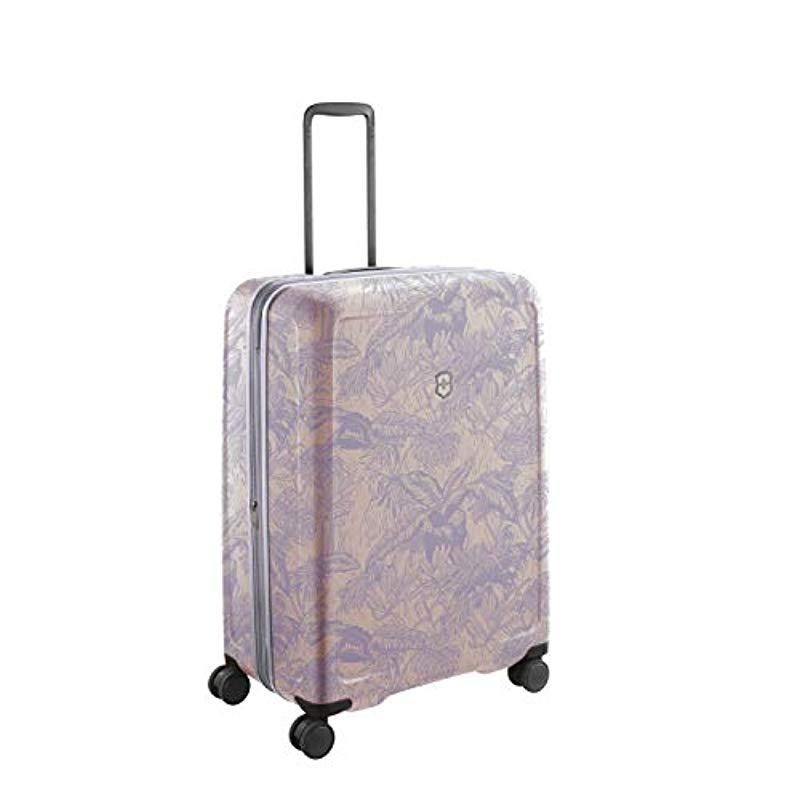 A little extra effort when you are packing and the right luggage will take the stress out of travel.  Wherever you are headed this year, enjoy your trip and pack smart.