The holiday season is filled with endless requests for the latest toys.  It is tough as a parent or family member to find that balance of giving toys that children will love, but are also educational.  There are toys on the market that encourage learning and development.  Leapfrog and VTech make a wide variety of products that parents and family members can feel good about gifting.  Rather than walking aimlessly up and down the toy aisle or pouring over retail websites, we turned to travel expert and mom to two beautiful boys, Natalie Preddie, to give us her picks for the toys that should be under your tree this holiday season.
VTech Myla the Magical Unicorn
This is the perfect gift for my friends with little girls.   It is engaging for children.  They can braid Myla's hair and look on, with wonder, as the colourful unicorn glitters with lights as she moves, talks and sings.  I love that this musical toy helps children understand colours, but my favourite feature is that she gives kids a positive message every single day.  All they have to do is pat her back and she'll say the lucky colour.
Ages 4-8
Price from $59.97
VTech Kidi Star Dance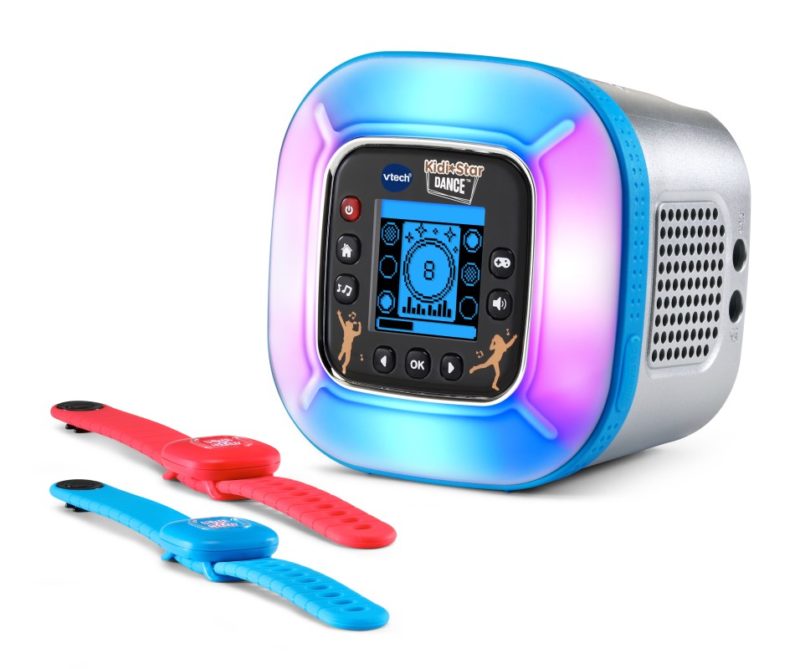 Anyone who follows me in Instagram knows that I love singing and dancing with my boys.  This is going to be perfect next year when my oldest, Charlie, turns 4.  He'll love singing and dancing to his favourite songs with the microphone.  The Music Magic mode lets him remove the main vocal track and be the star that he already is.  It connects with MP3 player or mobile devices too.
Ages 5+ years
Prices from $39.00
VTech Mix & Match-a-Saurus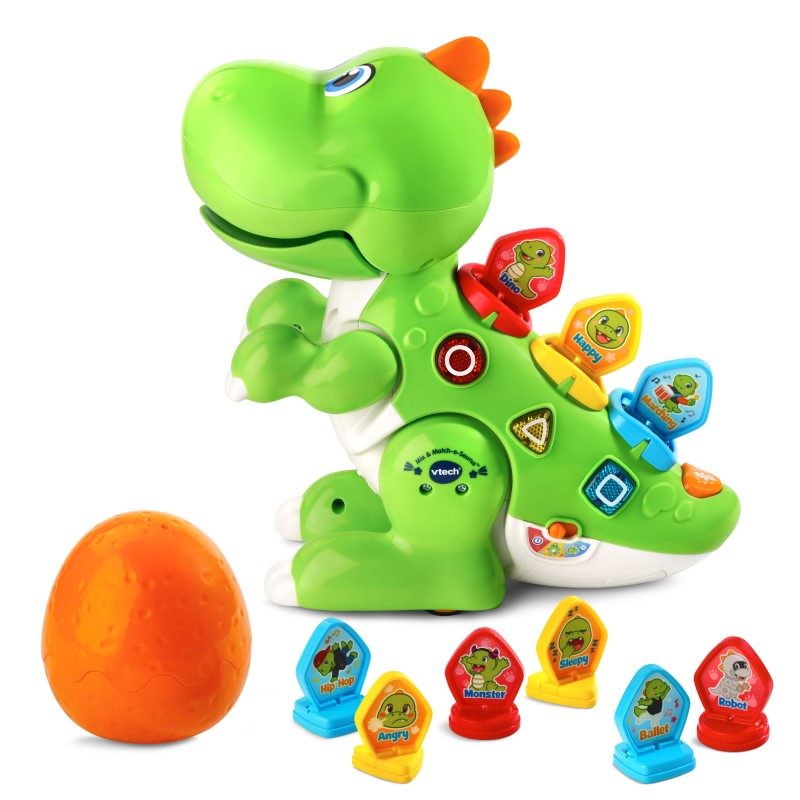 This is one of my absolute favourites.  It is a multi-purpose toy that not only helps children build social and emotional skills, but their gross motor skills as well.  Kids can create 27 different combinations of emotions, music styles and characters such as happy hip-hop dino or angry marching monster with the emotion, music and character tiles.  They can customize how they play with him so it's a different experience every time.
Ages 2-5 years
Price from $34.97
VTech Kidibuzz G2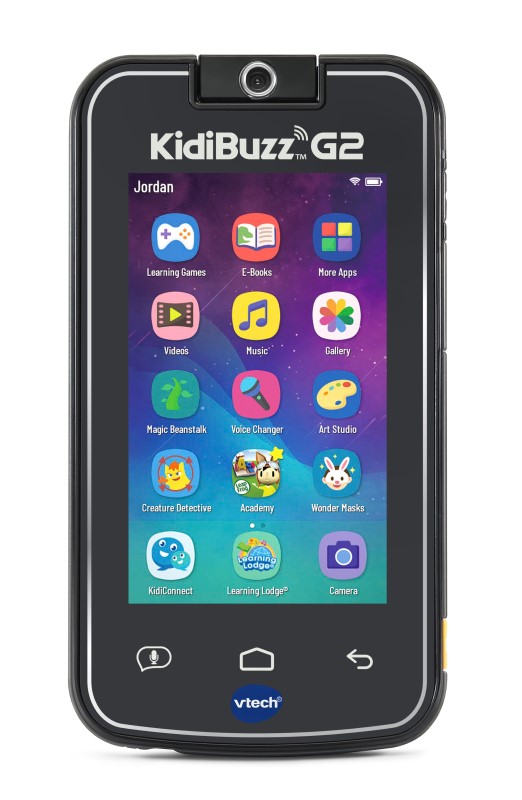 This is a great choice for parents with elementary school-aged children.  Kids get the features like messaging, photography and games.  Parental controls give parents peace of mind knowing that they have control over who they can chat with and what websites that their children can access.  With everything from The Wonder Mask app (a movement responsive filter) to an augmented reality game and more than 40 learning games, it's perfect for kids on the go.
Ages 4-9 years
Prices from $119.99
LeapFrog RockIt Twist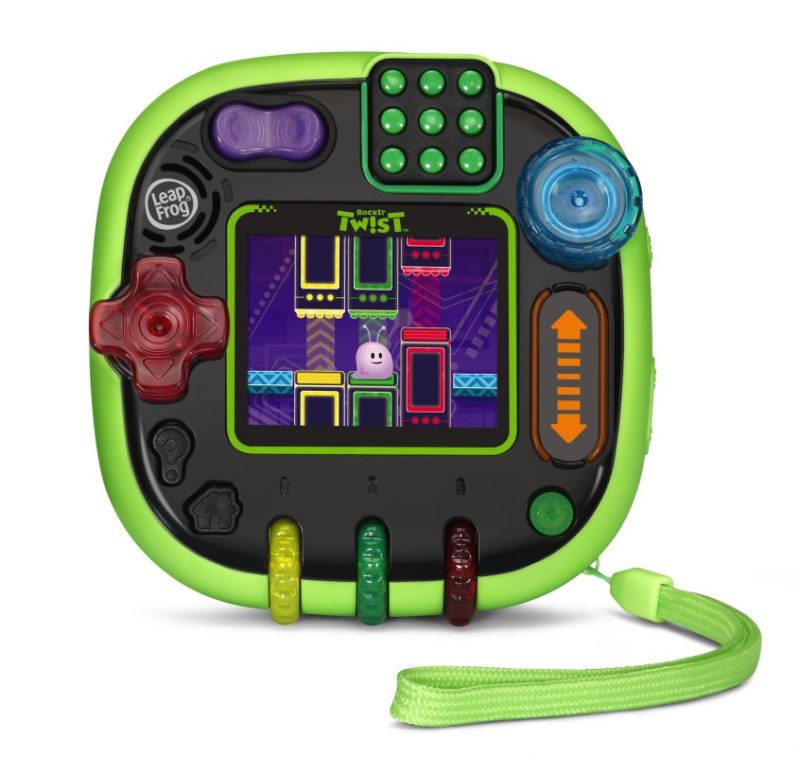 This is the perfect all in one toy that is great for boys or girls.  Kids can play 12 pre-loaded games, nuture virtual pets through RockIt PetsTM that hatch and grow from eggs and even play music, all without Wi-Fi.  If you have friends or family with kids and they are travelers, you need the RockIt Twist.  It will keep them entertained wherever they are.  You can get game packs (sold separately) and a new virtual pet too!
Ages 4-8 years
Prices from $49.97
LeapFrog LeapPad Academy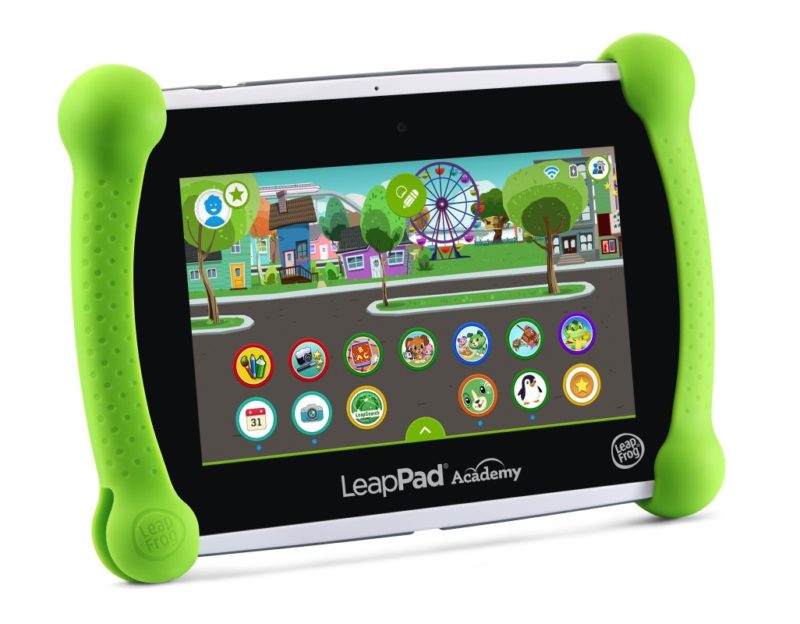 I am definitely getting this for my 3-year old.  This kid-safe, android-based tablet comes pre-loaded with loaded with over 20 educational apps and creativity tools designed by Leapfrog experts.  I can also download Android apps or chose from more than 750 games, apps videos and music (sold separately) from the Leapfrog learning library.  This means my son will always have fresh, educational experiences and I don't have to worry about him getting bored with it.  Plus, it also means that I won't have to give up my smartphone to keep my kids occupied.  They'll have their own "tablet".  It's a win/win.
Ages 3-8 Years
Prices from $148.88
LeapFrog LeapStart 3D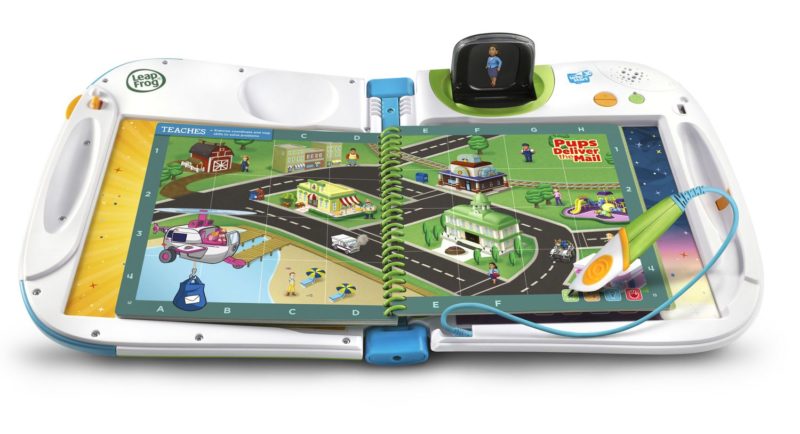 Anything that is meant to make kids get excited about learning sounds like a great gift to me. This is great for visual or auditory learners.  The touch and talk activities help kids build skills like math, reading and problem solving.  There is a library of more than 25 books to choose from and more than 30 activities in each book. Kids can "play school" and you have the security of knowing that they are leaning as they are playing.
Ages 2-7 Years
Prices from $49.94
LeapFrog LeapStart Go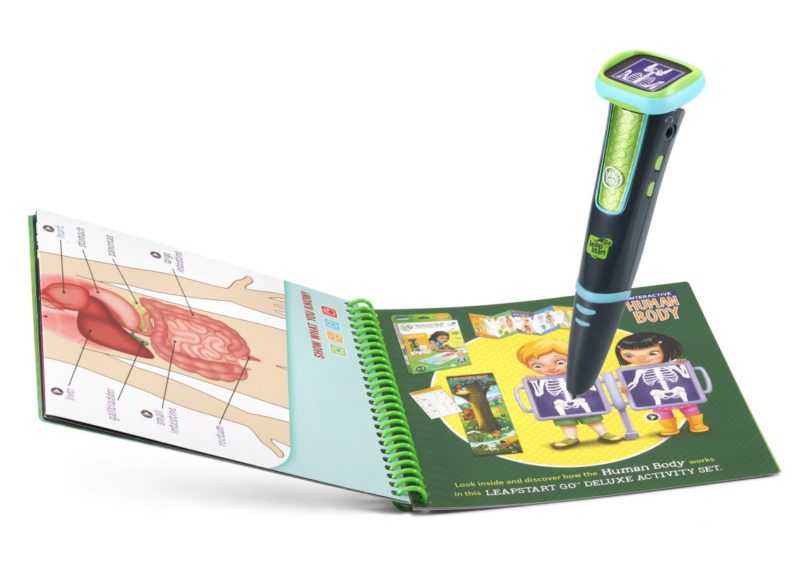 This value pack makes it easier for preschool to first grade kids to understand and process information using activity sets.  An easy-to-hold stylus triggers video and audio responses using the LCD screen and speaker included   Kids can easily interact and engage with learning by using the stylus.  It's an amazing gift for anyone with kids in that age group.
Ages 4-8
Prices from $33.97
LeapFrog Smart Sizzlin' BBQ Grill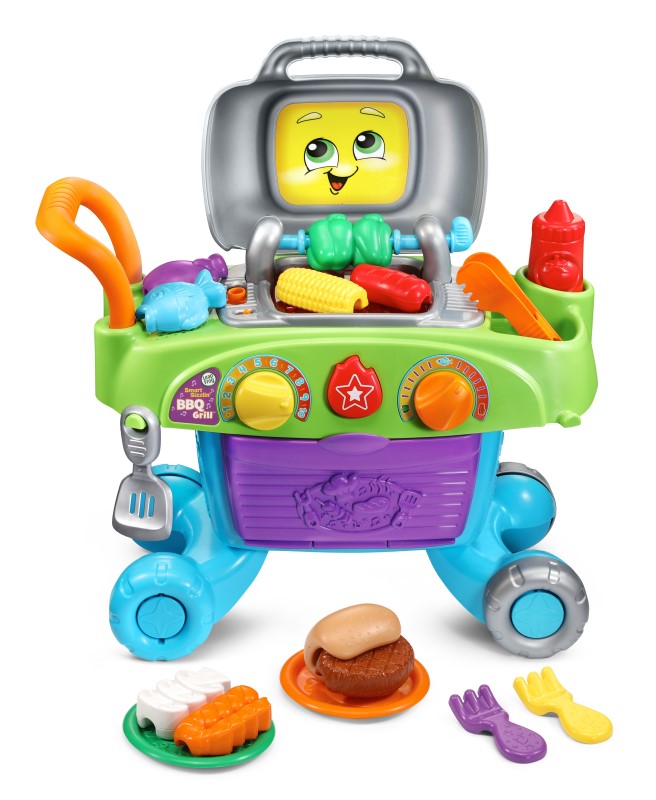 Your little grill master can enjoy "grilling" and learn about food, counting and even kitchen/barbeque safety.  This makes real sizzling and cooking sounds but warns your little one to be "Careful. The grill's hot! Don't get burned."  The smart grill will even recognize the food's name and colour when it's placed on it.   What's not to love?
Ages 2-7 Years
Prices from $49.97