The holidays are a special time for many people, but what makes them so special is spending time with family and friends. If you are looking for a gift for someone that can be difficult to shop for, why not consider gifts that give back? There are so many great causes, all you have to do is start thinking about what your loved one really cares about and help a worthy cause. Many charities have gift giving guides to take the guess work out of gift giving. Necessities are available at every price point.
We picked 5 gifts that give back to give you a head start on your last minute shopping:
Children Believe x Gifts for Good – From $25.00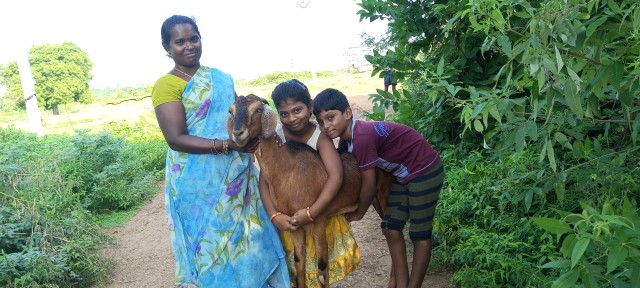 Each year, Canadian charity Children Believe releases its Gifts for Good catalogue. The Gifts for Good catalogue offers 54 unique options that help keep children in education and achieve their dreams. You can gift a flock of goats, a gift of three hens and a rooster, send a girl to school for a year or fill a backpack. If you are looking at gifts that give back, the Children Believe Gifts for Good has many great options.
Buy Now

Lucky Iron Fish – $50.00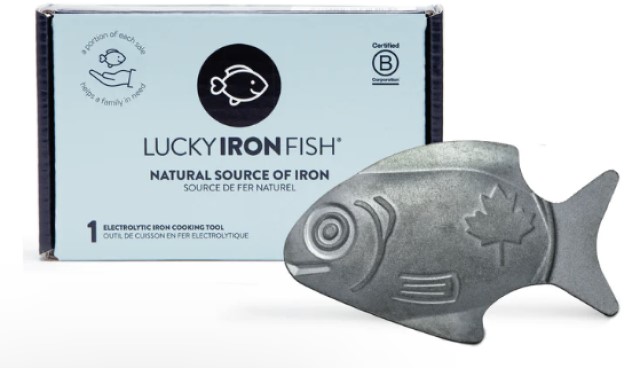 The Canadian company, which started in Guelph, created this sustainable cooking tool to add absorbable iron to your meals and a portion of sales helps a family in need get their daily recommended dose of iron too. To date, more than 57,000 families around the globe have received their lucky iron fish. This gift is sustainable – it's reusable, lasts for five years.
Iron deficiency affects 2 billion people worldwide. Lucky Iron Fish is B-Corp Certified. The company is on a mission to make iron deficiency a thing of the past with the help of its partners like World Vision, Global Medic and other NGOs around the world.
Buy Now

Apple (PRODUCT) RED – Prices Vary Based on Product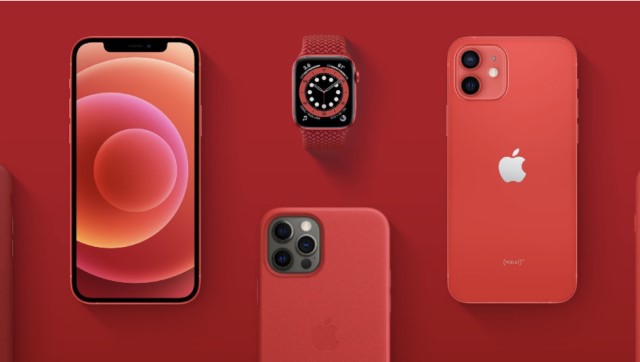 Apple and (RED) are committed to fighting AIDS. In 16 years, they have contributed more than a quarter of a billion dollars, helping provide lifesaving treatments to people living with HIV. Every Apple (PRODUCT) RED purchase contributes to the Global Fund's fight against AIDS and COVID‑19. The participating products include your favourite Apple products like the (PRODUCT)RED iPhone 14 and iPhone 14 Silicone Case, the (PRODUCT)RED Apple Watch Series 8 and watch bands and the Beats Solo3 Wireless Headphones – (PRODUCT)RED Citrus Red.
Buy Now

Sentaler Adult Ribbed Hat With Oversized Fur Pompon – $225.00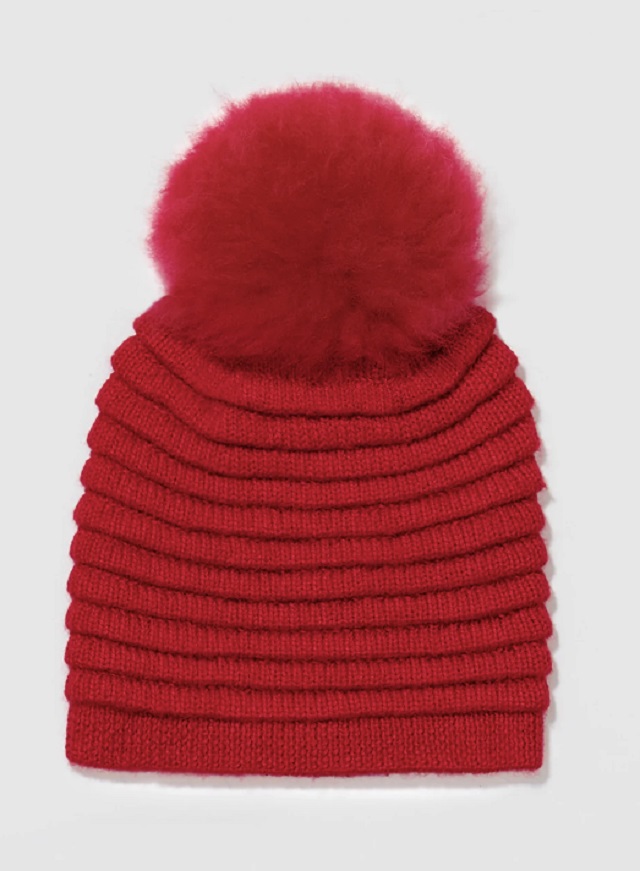 Sentaler has been worn by high profile women including Sophie Gregoire Trudeau and The Princess of Wales. Proceeds from the sale of all #SENTALER4SickKids Ribbed Accessories are donated directly to the SickKids Foundation. SENTALER is proud to launch its seventh annual #SENTALER4SickKids fundraising initiative to benefit the important work done by SickKids Foundation. Choose classic winter accessories like the beautiful ribbed hat featured, scarves or gloves.
Buy Now

The CAMH Giving Hub Emergency Kit – $34.00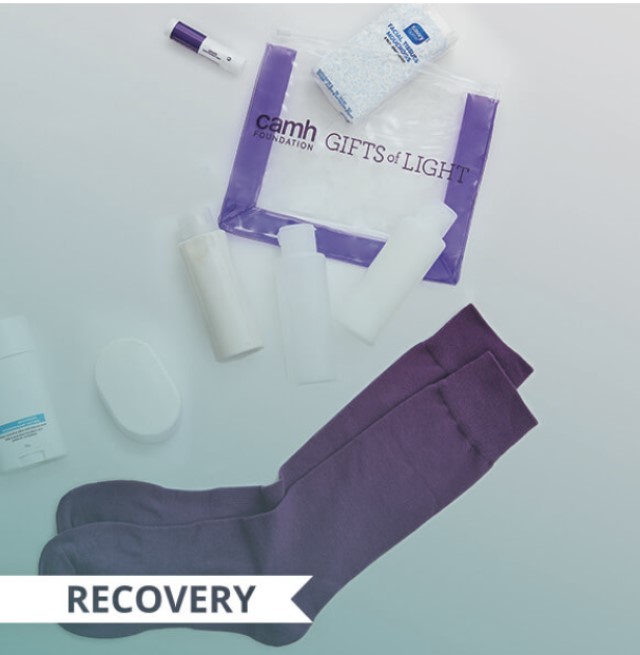 The CAMH Giving Hub was specifically developed to make giving to mental health research and patient experience programs as easy as possible, while also providing an opportunity to honour a loved one. There are a variety of options and areas of impact.
An emergency kit contains basic necessities, like a toothbrush and a pair of socks. This can mean everything to patients who arrive with nothing. For every one emergency kit given, one additional kit will be donated—making your gift go twice as far.
Buy Now