If you are looking for gifts for your wife, girlfriend, mother, sister or BFF, look no further. We are giving you ideas for gifts that she really wants. While some people on your list may be easy to shop for, when you are feeling rushed for Christmas, Hanukkah or maybe even a December birthday, it helps to have a place to start. In fact, keep this list of gifts that she really wants handy through the year. Best of all, these gifts work for women of any age.
Now, check out this list of gifts that she really wants!
For the Fashionista
Sydni B. Joaillerie Orchid Diamond Stud Earrings – $738.00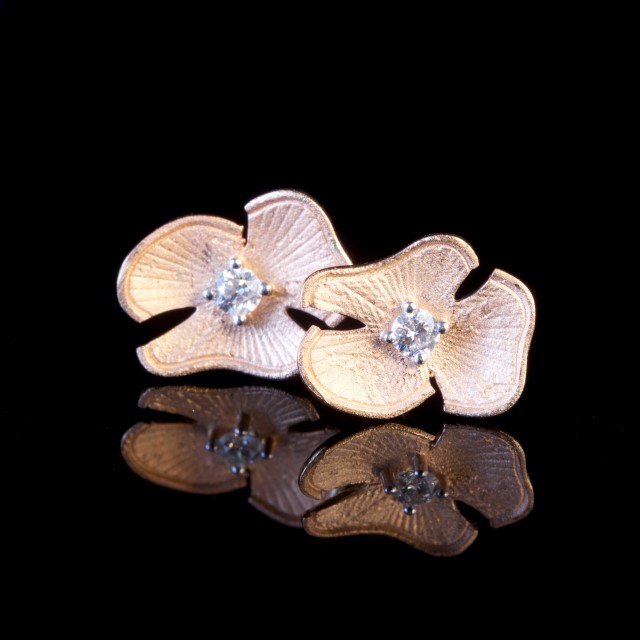 Elevate her everyday style with these unique Orchid Earrings by Canada's own Sydni B. Joaillerie. The designs are inspired by Mother Nature, modern art and geometric patterns. Our favourite are these diamond earrings that capture the beauty of the orchid in 10K yellow gold. The earrings can go from day to night and from the office to the trendiest restaurant. We guarantee that you will be on her nice list if you slip these into her stocking.
Buy Now

For the Makeup Lover Who Needs to Update Her Look
The Essential Guide to Makeup Masterclass by Nina Westbury – $155.00
Nina Westbury is a celebrity makeup artist and trainer based in UK. She has worked with celebrities including Diana Krall, Destiny's Child Michelle Williams, Queen Raina of Jordon, Boy George, Amy Winehouse, Maya Angelou and more. Her goal is to have you look in the mirror and feel beautiful.
If the woman in your life could use a confidence builder or she loves makeup and wants to improve her technique, Nina has a variety of classes including "The Essential Guide to Makeup." The course will help women learn makeup and beauty techniques that will suit them best, all at their own pace. She will receive over 40 video tutorials, written tutorials, downloadable PDFs and checklists. Now that's a gift that keeps on giving.
Buy Now

For the Skincare Aficionado
Vivier Signature Program – $502.00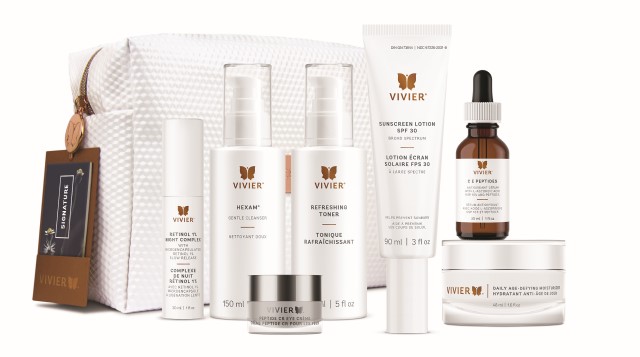 Vivier is a family-owned, Canadian pharmaceutical-grade skin care brand. Their Signature Program is a collection of fan favorites that will enhance your complexion by addressing general signs of aging such as fine lines, wrinkles, uneven skin texture and tone for rejuvenated looking skin. The products are ideal for the woman who knows her skincare products.
The 7 full sized products inside the beautiful bag include everything you need to prepare, target, moisturize and protect your skin. It features some of Vivier's best selling products including the HEXAM Cleanser, C E PEPTIDES Serum, 1% Retinol Night Complex and Daily Age-Defying Moisturizer.
Visit vivierskin.com to enter their web giveaway for a chance to win your very own Vivier Signature Program. The contest ends on December 12th at 11:59 ET, so get your entries in now.
Buy Now

For the Fragrance Lover
AERIN Wild Geranium Travel Spray – $38.00

According to Aerin Lauder, "Wild Geranium is happiness. It's a colourful, whimsical escape to a field brimming with wildflowers." For the fragrance lover, it is a fresh floral with notes of geranium, orange flower and rose centifolia. It will bring a hint of spring into your loved one's winter.
Buy Now

For the Woman Who Always Wants to Look Coiffed
Conair All-in-One Mini Oval Dryer Brush – $49.99
Conair's All-in-One Mini Oval Dryer Brush lets you do it all: Dry, detangle, style AND volumize. The unique oval design creates salon blowouts at home or on the go! Get your gal pal this styler with painless detangling and tourmaline ceramic which will produce the silky blowouts that we all love. Best of all – it won't break the bank.
Buy Now

For the Travel Lover
MONOS Hybrid Trunk – $515.00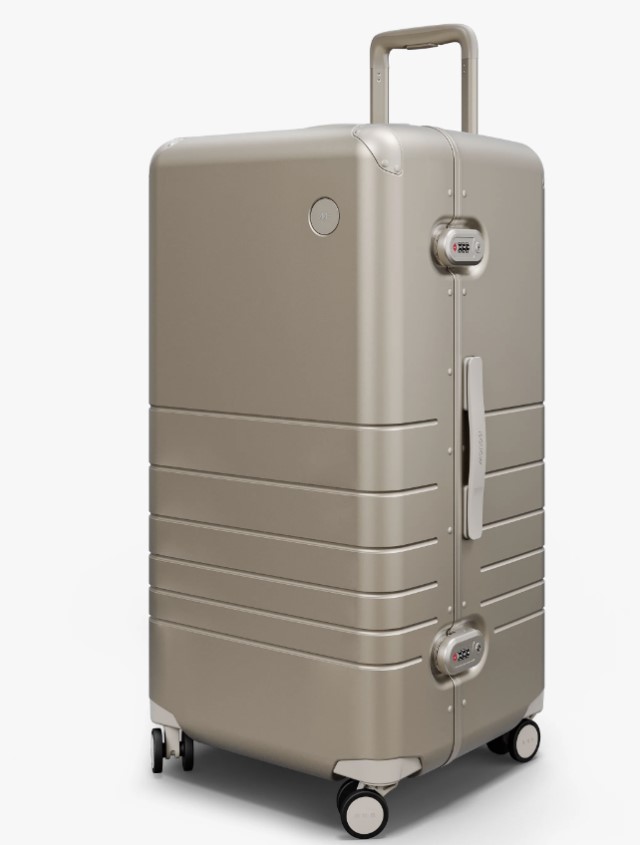 MONOS is a Canadian company with some of the best reviewed luggage around. Their Hybrid Trunk gives the trunk a modern twist. Its taller frame offers convenience when packing for longer journeys – with deeper central compartments that carry bulkier items with ease.
With a zipperless aluminum frame, anodized corner guards, unbreakable polycarbonate shell, and all colour-matched components, from the ultra-sturdy telescopic handle to the two TSA-approved locks and whisper-quiet wheels – this is the ideal gift for the travel lover. Our favourite colour is this beautiful champagne which will stand out on the luggage carousel.
Buy Now

Apple AirTag – 4 for $129.00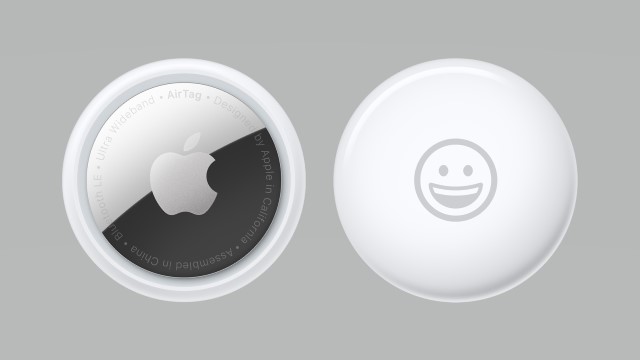 Every traveller worries about losing their luggage and that's why these Apple AirTags make a thoughtful gift. It allows you to keep track of your belongings on the go, using Apple's Find My app, all with privacy and security built-in. AirTag is water resistant, has a battery-life of over a year and can be attached to your keys or backpack or placed directly in the pocket of your purse and luggage. AirTags can be engraved with initials or a favourite emoji for free.
Buy Now

Now that you have found gifts that she really wants, check out our "Gift Ideas for the Man In Your Life."